Good Friday morning.
A law firm helmed by two leading investment fraud attorneys has launched an investigation on behalf of customers of popular cryptocurrency exchanges.
CryptoLawyers.org is examining platforms including Coinbase, Robinhood, and others. The investigation concerns possible violations of state and federal securities laws and the failure to furnish cryptocurrency investors with material risk disclosures as required by those laws.
"The investigation we are launching is different in kind from any lawsuit or investigation that has been announced to date in the crypto universe," said Tom Grady, a co-founder of the firm. "We believe Coinbase, Robinhood, and other exchanges have violated the law, and investors who lost money purchasing cryptocurrencies on their platforms may be entitled to recover those losses."
Grady has represented securities investors in financial industry disputes in court and arbitration since 1984 and previously served as the Commissioner of the Florida Office of Financial Regulation. Grady is also the Chief Investment Officer for an investment partnership that invests in private and public companies in the financial industry.
The firm also includes Guy Burns, an accomplished trial lawyer and one of Florida's Legal Elite "Best Company Lawyers" Super Lawyers. He has also been named Lawyer of the Year eight times in categories related to securities and financial litigation and has practiced in these fields for over 40 years.
"What makes our case different from others is that we seek to enforce the agreements these companies had customers sign rather than challenge and, as a result, we believe our clients will be able to have their claims heard much more quickly than other legal claims out there," Burns said.
CryptoLawyers.org is currently asking clients of Coinbase, Robinhood, and other exchanges who suffered losses purchasing cryptocurrencies on their platforms to reach out to share information about their investments and for a free evaluation to see if they may have a claim that meets the firm's criteria for speedy filing and resolution. Interested parties can learn more on the firm's website or by emailing [email protected]
— SITUATIONAL AWARENESS —
Tweet, tweet:
It was my honor to welcome the @FlaglerCollege Key of Seas Chamber Choir to the House floor, where they delivered an inspiring rendition of the national anthem. Thanks for joining us on Opening Day! pic.twitter.com/ZOKAhmMgLs

— Paul Renner (@Paul_Renner) March 8, 2023
Tweet, tweet:
So you're saying it's diet food…😜 pic.twitter.com/Pn4QZKmrgt

— Jimmy Patronis (@JimmyPatronis) March 9, 2023
— DAYS UNTIL —
The Oscars — 2; Florida TaxWatch's State of the Taxpayer Dinner — 4; Lilly Pulitzer Day at The Capitol — 4; Premiere date for Season 3 of 'Ted Lasso' — 5; World Baseball Classic finals begin in Miami — 7; annual Red Dog Blue Dog fundraiser — 11; 'John Wick: Chapter 4′ premieres — 14; 'Succession' Season 4 begins — 16; MLB Opening Day 2023 — 20; Tron Lightcycle/Run debuts in Walt Disney World — 25; Suits for Session — 26; 'Air' starring Ben Affleck and Matt Damon premieres — 27; NBA Play-In Tournament begins — 32; Taylor Swift 'Eras' Tour in Tampa — 35; NBA playoffs begin — 37; final performance of 'Phantom of the Opera' on Broadway — 37; American Association of Political Consultants Pollies '23 conference begins — 39; 2023 Session Sine Die — 56; 'Guardians of the Galaxy Vol. 3' premieres — 56; Florida Chamber 2023 Leadership Conference on Safety, Health & Sustainability — 60; Florida TaxWatch's Spring Meeting — 69; 'Fast X' premieres — 69; Florida Chamber 2023 Florida Prosperity & Economic Opportunity Solution Summit — 77; NBA Finals begin — 83; 'Spider-Man: Across the Spider-Verse' premieres — 84; 'The Flash' premieres — 98; Florida Chamber 2023 Florida Learners to Earners Workforce Solution Summit — 109; 'Indiana Jones and the Dial of Destiny' premieres — 111; 'Mission Impossible: Dead Reckoning — Part One' premieres — 126; Florida Chamber 37th Annual Environmental Permitting Summer School — 133; Christopher Nolan's 'Oppenheimer' premieres — 135; 'Captain Marvel 2′ premieres — 142; 2023 Florida Chamber Annual Meeting & Future of Florida Forum — 227; 'Dune: Part Two' premieres — 239; South Carolina Democratic Primary — 320; New Hampshire and Nevada Democratic Primaries — 334; Georgia Democratic Primary — 341; Michigan Democratic Primary — 354; 'Spider-Man: Across the Spider-Verse' Part 2 premieres — 386; 'Kingdom of the Planet of the Apes' premieres — 441; Opening Ceremony of the 2024 Olympic Games — 504; 'Thunderbolts' premieres — 504; 'Blade' reboot premieres — 546; 'Deadpool 3' premieres — 611; 'Fantastic Four' reboot premieres — 757; 'Avengers: The Kang Dynasty' premieres — 784; 'Avengers: Secret Wars' premieres — 973.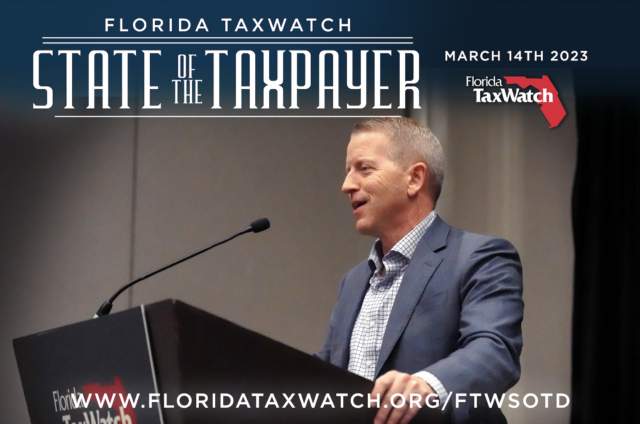 — TOP STORY —
"Ron DeSantis' political future becomes flashpoint in permitless carry debate" via Grey Rohrer of Florida Politics — Frustrated by the GOP-led Legislature's refusal to add a provision to the bill allowing gun owners to carry firearms openly in public, some gun rights advocates turned their ire on DeSantis.
"This inaction by the Legislature undermines the Governor's agenda, which of course hurts his chances in the upcoming Presidential Primary," Central Florida gun rights advocate Matt Collins told the Senate Fiscal Policy Committee. "I like Gov. DeSantis but quite frankly the inability to get open carry included in this bill is embarrassing for him. It's weak. It's failed leadership."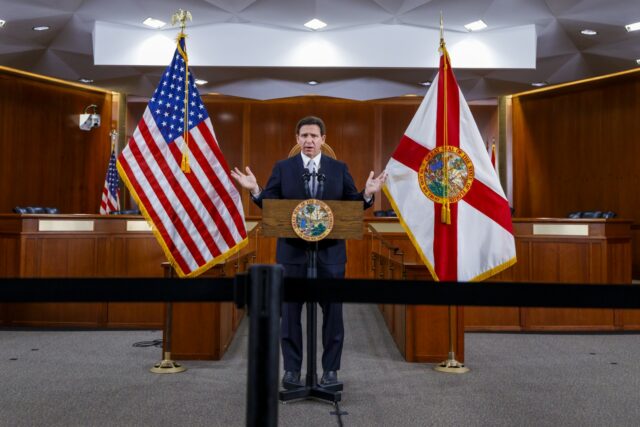 "If the Governor cannot get a very friendly legislature to add open carry to this bill, then how do we think he will do trying to convince Congress to act on anything if he were to become President?" Collins added. "If open carry isn't added to this bill, it shows political impotence on the part of Gov. DeSantis."
DeSantis has said he'd sign an open carry bill if the Legislature passes it but hasn't made it a central plank of his agenda for the Session.
The bill (SB 150) passed on a party-line 13-6 vote with Republicans in favor and Democrats opposed, and it is now headed to the Senate floor.
Senate President Kathleen Passidomo said she doesn't favor open carry because the Florida Sheriffs Association doesn't support it. That approach angered some open-carry advocates.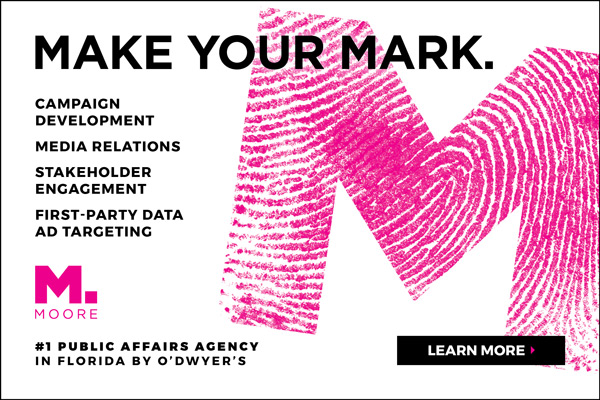 "DeSantis is definitely running" via Peggy Noonan of The Wall Street Journal — The first GOP presidential debate is five months away, in August. Primaries begin about six months after. This thing is on. Some observations on DeSantis. The Governor is definitely running. Every sign is there: donors, a growing and increasingly professional organization, a book that is part memoir, part platform and debuted this week at No. 1 on The New York Times list. A few days ago, he gave a big, packed-house speech at the Reagan Library.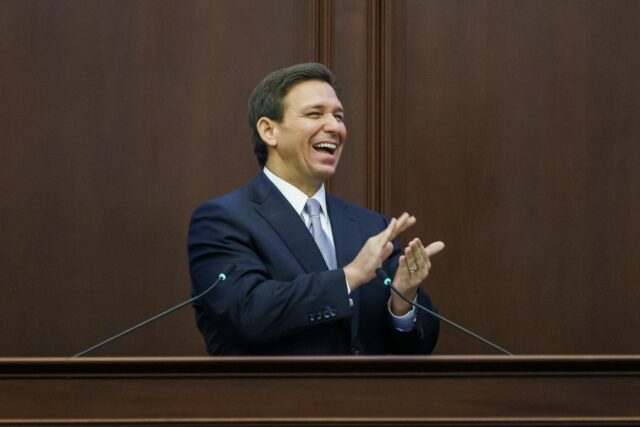 "DeSantis seeks $98 million to fund Florida's own military" via Erik Sandoval of Click Orlando — As lawmakers in Tallahassee consider DeSantis' budget proposal this Session, they also are deciding whether to approve a steep funding increase establishing Florida's own branch of the military. The state guard was dismantled at the end of World War II. "The Florida State Guard will be comprised of Floridians, and it will be assigned to assist and help only Floridians," DeSantis said in a news conference last June. DeSantis claimed the Florida National Guard, which is governed by the federal government and was credited for helping rescue people after hurricanes Ian and Nicole last year, was not providing enough resources to the state.
"Florida prosecutor hits back at DeSantis over handling of shooting suspect" via KFGO — A Florida prosecutor lashed out at DeSantis for "political fearmongering" after the Republican Governor criticized her office for failing to keep a teen accused of killing a 9-year-old girl in jail for previous crimes. DeSantis' office last month sent a letter to State Attorney Monique Worrell in Orlando demanding she hand over the criminal and judicial record of the suspect, Keith Moses. He allegedly killed the 9-year-old, a woman in her 20s and a television journalist a week earlier, while wounding the girl's mother and another reporter. A letter from Worrell's office made public Thursday said claims that the state's attorney in the past may have "failed to administer justice" regarding Moses amounted to "political fearmongering."
"Majority of Americans think 'wokeness' is good" via Jamie Johnson of the Telegraph — The majority of Americans think being "woke" is a good thing that describes being aware of injustice rather than a reason to police others' words. Some 56% of people surveyed by USA Today/Ipsos consider "wokeness" to mean "to be informed, educated on, and aware of social injustices." However, despite having a generally positive view of what it means to be woke, people found that when the term was used to describe someone — it was to insult them. Some 40% of people thought it was an insult, with that figure rising to 60% among Republicans.
"Former Donald Trump appointee launches pro-DeSantis super PAC" via A.G. Gancarski of Florida Politics — The NEVER BACK DOWN PAC was rolled out by Ken Cuccinelli, the former Deputy Director of the Trump-era Department of Homeland Security. In a video announcing the latest in a series of organizations unaffiliated with DeSantis that back him running for President, Cuccinelli lauded the Governor as the best choice for Republicans in 2024. "Every election is about the future. And the future is not Joe Biden. The future is Ron DeSantis," Cuccinelli contends in a video introducing the group. The video credits DeSantis with "fresh conservative leadership" that includes having acted to "protect our children from Disney like no one in history" and "standing up to the educational establishment and the woke politics they brought into the classroom."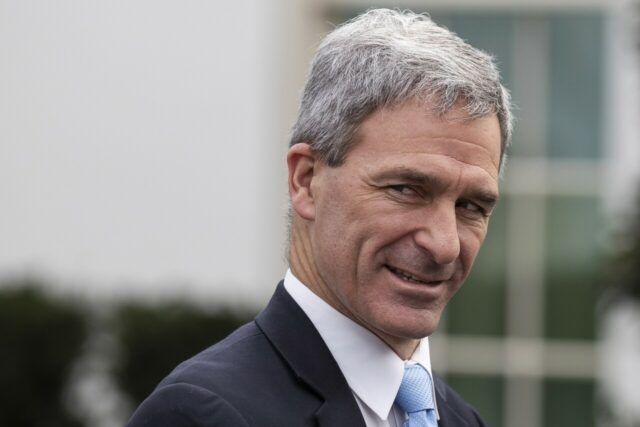 "DeSantis memoir sells more copies than Trump, Barack Obama, Hillary Clinton in first week" via Ken Meyer of Mediaite — If book sales are any indication of popularity, DeSantis has a strong base of support for future political ambitions. DeSantis's memoir, The Courage to Be Free: Florida's Blueprint for America's Survival, made it to the top of the New York Times bestsellers list this week. Many have seen the book as a soft launch for a DeSantis 2024 campaign. If that's the case, the sales bode well: in its first week, Courage to Be Free outpaced books from Trump, Obama, and Clinton at this stage of their political careers.
"Is a one-inch heel the secret to a DeSantis victory in 2024?" via Philip Bump of The Washington Post — Reports that Trump, one of a handful of announced candidates, is mulling the possible nickname "Tiny D" for the Governor — Trump's never been known for his subtlety — overlaps with new scrutiny of DeSantis' predilection for heeled shoes. First, is there actually a link between candidate height and primary success? Second, is there evidence that a not-that-tall DeSantis is trying to orchestrate an actually-pretty-tall presence? When endeavoring to figure out how height and political fortunes compare, one immediately hits a significant roadblock: Most candidate heights are not explicitly reported.
What Ron DeSantis is reading — "Inside the 'private and confidential' conservative group that promises to 'crush liberal dominance'" via Andy Kroll and Andrea Bernstein of ProPublica and Nick surgery of Documented — Ever since the longtime Federalist Society leader helped create a conservative supermajority on the Supreme Court, and then received more than a billion dollars from a wealthy Chicago business owner to disburse to conservative causes, (Leonard) Leo's next moves had been the subject of speculation. Now, in a slick but private video to potential donors, he plans to "crush liberal dominance" across American life. Leo revealed his latest battle plan for the Teneo Network, a little-known group he called a "tremendously important resource for the future of our country.' Teneo is building "networks of conservatives that can roll back" liberal influence in Wall Street and Silicon Valley, among authors and academics, with pro athletes and Hollywood producers. A Federalist Society for everything.
— LEGISLATIVE —
"House proposal allowing charter school athletes to play for private schools advances, added to larger bill" via Jesse Scheckner of Florida Politics — A House bill allowing charter school students to play in private school sports is now off the starting block but still trailing two similar, fast-tracked measures sprinting to floor votes. The House Choice and Innovation Subcommittee unanimously voted to advance legislation (HB 259) that would extend to charter school students the same extracurricular and athletics provisions now offered to students who are home-schooled. Students enrolled in Florida Virtual School could join them too, thanks to an amendment the panel approved.
"House panel 'likes' TikTok ban, restrictions on social media, cellphones in schools" via Jesse Scheckner of Florida Politics — Florida schools have been facing their own social media challenge, but not one that will gain them any online clout. On Thursday, state lawmakers took a step to handle the issue. Members of the House Choice and Innovation Subcommittee unanimously voted to advance a bill (HB 379) to restrict access to Facebook, Instagram and Twitter and ban TikTok on district networks and devices.
"'Greyson's Law' heading to final House Committee approval" via Anne Geggis of Florida Politics — A bill that would evaluate threats against an ex-partner or spouse in determining visitation and custody is heading to a final House Committee stop. Democratic Rep. Hillary Cassel's bill (HB 97) received unanimous approval from the Children, Families & Seniors Subcommittee. Democratic Sen. Lori Berman is moving a similar bill (SB 130) forward. The bill is named for 4-year-old Greyson Kessler, who died in 2021, killed by a father in a murder-suicide. Greyson's mother, Ali Kessler, had sought a restraining order for domestic violence against Greyson's father and repeatedly tried to gain exclusive custody of her son.
"John Snyder bill blocking tracking of major gun purchases advances in House" via Jacob Ogles of Florida Politics — A House Committee advanced legislation that will stop financial institutions from tracking purchases made at gun shops. Rep. Snyder said his legislation (HB 221) would prevent credit card companies and other businesses from cutting off the finances of individuals because they didn't like purchasing habits including ammunition and guns. "In Florida, any type of registry of gun owners is not allowed," Snyder said. But Democrats say this could strip away a tool of law enforcement that potentially could prevent mass shootings. The Regulatory Reform & Economic Development Subcommittee advanced the bill on a party-line vote.
"Rick Roth's new attempt at food recovery bill advances in House" via Wes Wolfe of Florida Politics — Bills that don't have the momentum of the political zeitgeist sometimes take a Session or two to get through the Legislature. For West Palm Beach Republican Rep. Roth, he hopes the third year is the charm for legislation that can get food to those who need it while benefiting state farmers. "I think there's two ways this bill will help food recovery entities," Roth said as the bill was heard in subcommittee. "One way, it will allow them to get a lot more fresh food that's been harvested in the last few days." The House Agriculture, Conservation and Resiliency Subcommittee unanimously reported HB 399 favorably this week.
"Later start times for middle, high school classes rising early in Legislative Session" via Jesse Scheckner of Florida Politics — Let the early bird keep that proverbial worm and give middle and high school students more time to sleep. That's what's being proposed in a bill (HB 733) advancing in the Legislature's first week of Session. The measure, which cleared the House Choice and Innovation Subcommittee, would require school districts to adhere to new instruction start times by July 1, 2026. For middle schools, classes could begin no earlier than 8 a.m. For high schools, the start time would be 8:30 a.m. Wildwood Republican Rep. John Temple is the bill's sponsor.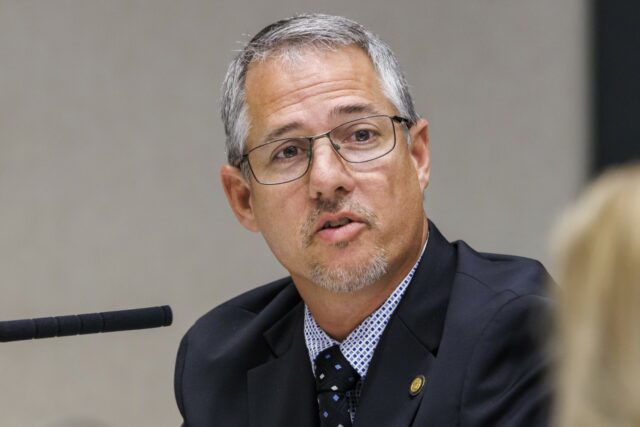 "Memorial to put 'soft drinks' on same list as alcohol, tobacco advances" via Anne Geggis of Florida Politics — What groceries people buy and their role in society's ills came under lengthy debate, as a House Memorial advanced asking the feds to prohibit soda purchases with government food assistance. But that did not go down easily with Democrats, who were united against the measure (HM 581) that Republican Rep. Ralph Massullo filed. He brought his authority as a doctor to champion the measure in front of the House Children, Families and Seniors Subcommittee. The memorial would put the House on record with a request that soft drinks be added to the list of items that can't be purchased using federal Supplemental Nutrition Assistance Program (SNAP) funds.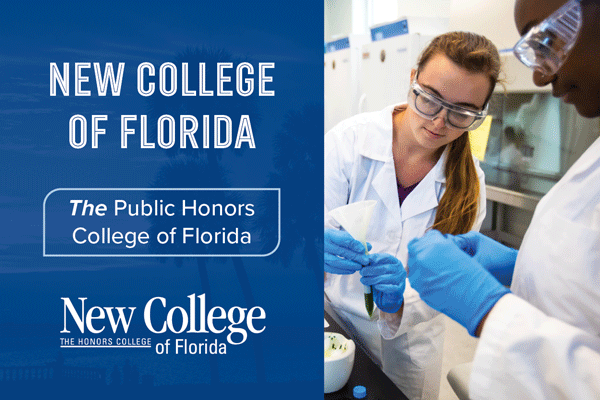 — MORE LEGISLATIVE —
"Rape victims must show proof to get an exception under Florida's 6-week abortion ban" via Skyler Swisher of the Orlando Sentinel — Floridians who are raped would need to show evidence of that crime if they want an exception under the Legislature's proposed six-week abortion ban, a requirement that advocates say would traumatize victims of sexual violence even more. Victims of rape or incest would have to provide a copy of a restraining order, police report, medical record, or court document to obtain an abortion after six weeks of pregnancy. Rape and incest exceptions would end at 15 weeks of pregnancy. Jennifer Dritt, executive director of the Florida Council Against Sexual Violence, said lawmakers didn't consult with her group representing 29 rape crisis centers across the state when crafting the bill's language.
"Jimmy Patronis: 'I'm obsessed with solving people's problems'" via Jonas Vesterberg of The Florida Standard — He oversees a $114.8 billion budget. He has taken on the powerful ESG complex, the international "social credit score" mafia and the Deep State's censorship organs — all while performing his duties to look out for the rights and due benefits of Floridians. Patronis is clear where his loyalties lie: with the people of Florida. But as the keen observer he is, he is well aware of the fact that there are forces that try to impact and manipulate politicians as soon as they set foot in Tallahassee.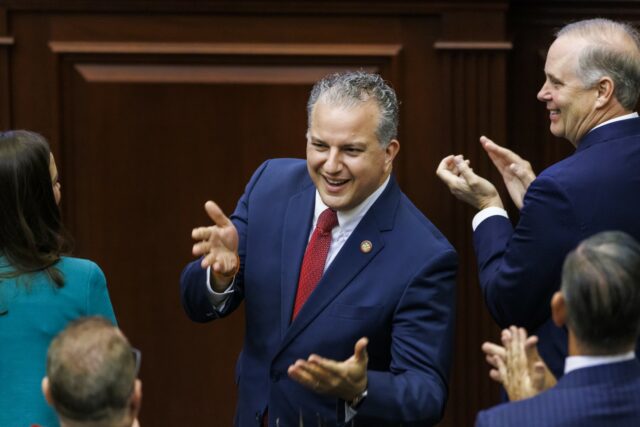 "Florida GOP lawmakers take aim at defining sex and gender" via Steven Lemongello and Jeffrey Schweers of the Orlando Sentinel — Republican bills aimed at preventing transgender children from transitioning have led to a firestorm of criticism from Democrats and the LQBTQ community. One proposal would allow the state to take a child away from a parent even "at risk" of doing so. But in this year's Legislative Session, the issue is just one part of a larger GOP focus on defining sex and gender in general. "At its core, it is a reductive worldview that sees people as nothing more than their reproductive organs," said Brandon Wolf, spokesperson for Equality Florida. "And I've never seen a group of people more obsessed with what genitals other people have than the right wing."
"As Florida voucher plan advances, critics worry it could 'cause segregation' in schools" via James Call of the Tallahassee Democrat — Florida lawmakers continue to work on a voucher plan for all students to pay tuition at private schools while educators and parents protest about the cost and lack of accountability for how tax dollars are spent. The proposal is on a fast track to DeSantis after both House Speaker Paul Renner and Senate President Passidomo endorsed it in Session opening day speeches Tuesday. Committees in both the House and Senate cleared the measure and it is one stop away from floor debate in both chambers, while sponsors work out the differences in the two proposals.
"As state 'unwinds' Medicaid, lawmakers eye expanding eligibility for Florida KidCare" via Christine Jordan Sexton of Florida Politics — As Florida begins to unwind from the public health emergency and return its Medicaid program to pre-pandemic rules, there's a move underway to expand income eligibility for a subsidized children's health insurance program. Florida Healthy Kids Corporation (FHKC) staff met with Renner to discuss expanding the income eligibility for the state children's health insurance program known as Florida KidCare. That would allow more children in low-income families to qualify, FHKC Chief Executive Officer Ryan West said.
"A woman takes on Florida's 'two-strikes' law to free her life-sentenced fiance" via Douglas Soule of USA Today Network — Bringing all the stuff she could fit in her car and all the hope she could fit in her heart, Marsia O'Ferral moved to Tallahassee on New Year's Day. She came with only one mission in mind: to change Florida's controversial "two-strikes" law that will keep her fiance and people like him behind bars for life. But with DeSantis touting "law and order" legislation before a likely presidential run, she faces an uphill battle trying to change the Prison Releasee Reoffender law. The law allows prosecutors to seek and get maximum sentences, often life terms, when defendants charged with serious felonies reoffend within three years. "I'm determined to change this law, and I believe that there's a chance," O'Ferral said.
— LEG. SKED. —
— The House Education Quality Subcommittee will take up a bill (HB 1) that would expand school voucher eligibility to all students, regardless of family income: 9 a.m., Room 102, House Office Building.
— The House Local Administration, Federal Affairs & Special Districts Subcommittee meets will consider legislation (HB 101) that would expand a property tax exemption for widows or widowers of first responders killed in the line of duty to also include the survivors of federal agents: 9 a.m., Room 17, House Office Building.
— The Revenue Estimating Conference discusses fiscally constrained counties: 9 a.m., Room 117, Knott Building.
— The House Transportation & Modals Subcommittee meets: 9 a.m., Room 404, House Office Building.
— The Revenue Estimating Impact Conference meets: 9:15 a.m., Room 117, Knott Building.
— The Senate holds a floor Session: 10 a.m., Senate Chamber.
Full committee agendas, including bills to be considered, are available on the House and Senate websites.
— MORE FROM CAP —
"Maxwell Frost urges Legislature to allow tracking of suspicious ammo purchases" via Jacob Ogles of Florida Politics — As the federal government explores tracking suspicious ammunition purchases, Democrats in Congress don't want the Florida Legislature thwarting plans. U.S. Rep. Frost led a letter to the leadership of the Florida House and Senate discouraging consideration of legislation billed as privacy measures. The International Organization of Standardization in September approved a merchant category code that will allow financial institutions to flag unusual purchases of guns and ammunition. The Orlando Democrat said that could be valuable in preventing mass shootings. Frost worries bills in the Florida House (HB 221) and Senate (HB 214) would curtail this new investigating ability.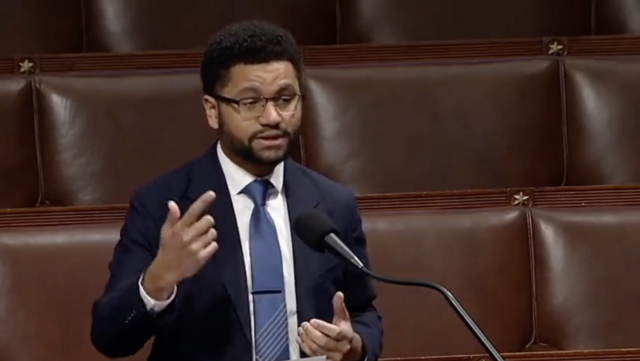 CPC praises House panel for advancing torts bill — The Consumer Protection Coalition praised the House Judiciary Committee and the Senate Committee on Banking & Insurance for advancing bills (HB 837/SB 236) that make sweeping changes to how lawsuits are filed and litigated in Florida. "We've already seen significant progress made in advancing much-needed lawsuit abuse reforms leading up to and during this first week of this Legislative Session," said Carolyn Johnson, vice president of Government Affairs at the Florida Chamber of Commerce, and a spokesperson for the Consumer Protection Coalition. "We're encouraged to see these bills advance in Committee in order to protect the interests of Floridians who are footing the bill for frivolous litigation through higher costs for everything from toothpaste to insurance premiums."
Police chiefs cheer as retirement plan legislation advances — A bill (HB 239) restoring retirement benefit equity to first responders in the Special Risk Class enrolled in the Florida Retirement System after July 1, 2011, cleared a House panel with support from the Florida Police Chiefs Association. Testifying on behalf of FPCA, Ft. Walton Beach Chief and FPCA 3rd VP Robert Bage said, "Florida is the best state for first responders, but when we try to recruit, especially from the Northeast, that difference in retirement benefits is an issue." Added FPCA President and Fellsmere Police Department Chief Keith Touchberry, "By delivering $5,000 signing bonuses to almost 1,400 new officers, Gov. DeSantis and the Florida Legislature have made great strides helping agencies recruit and retain the most capable, professional officers. HB 239 and the companion legislation SB 224 are the next step in that support."
Hope CommUnity Center organizes 'Rally for our Freedom and Dreams' — As the first week of the Legislative Session concludes, Hope CommUnity Center is partnering with other organizations to organize a rally to "take action against the impending humanitarian crisis brewing in our state." The rally will address policies being considered by lawmakers that would impact immigrants, transgender people, schools, voting rights and gun laws. "Gov. DeSantis' legislative agenda hurts all Floridians," says Hope's Executive Director Felipe Sousa-Lazaballet. "Immigrants, transgender people, youth, teachers, and Black communities are under attack. Our Freedom Rally of Dreams calls on all Central Floridians to unite and show the world we believe in human rights. We will never settle for anything less than that."
Save the date: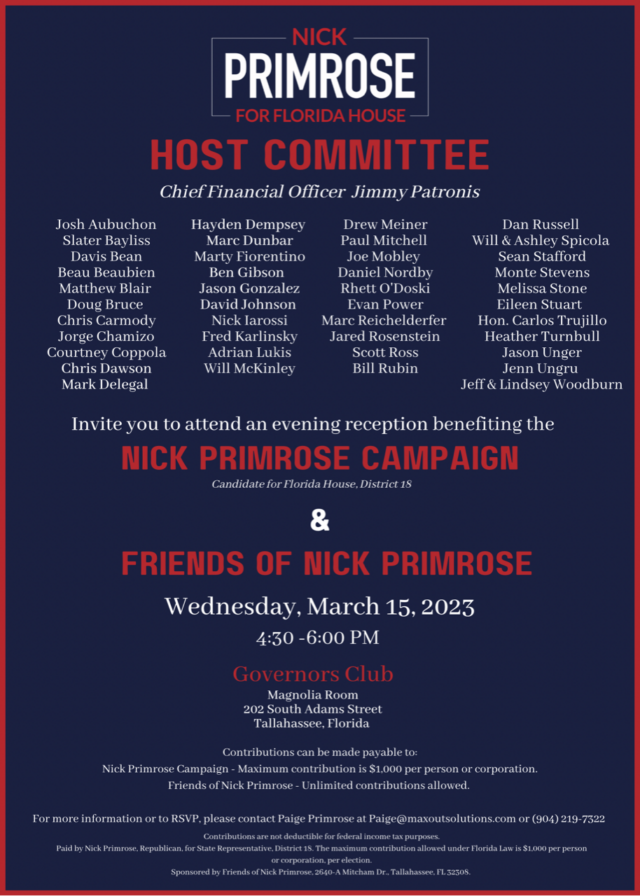 New and renewed lobbying registrations:
Leslie Ames, Brightwater Strategies Group: The Ronto Group
Taylor Biehl, Capitol Alliance Group: MJH Consulting
Angela Bonds, Chris Moya, Kelly Smith, Jennifer Ungru, Dean Mead: Imagine Learning, Jet Dock Systems
Matt Bryan, Teye Carmichael, David Daniel, Jeff Hartley, Lisa Hurley, Jonathan Rees, Smith Bryan & Myers: Florida Association of Nurse Anesthesiology, National Football League
Michael Cantens, Flagler Strategies: CNH Industrial, Deere & Company
Jorge Chamizo, Charles Dudley, Cory Guzzo, Melissa Ramba, Floridian Partners: CNH Industrial, Deere & Company
Steve Crisafulli, Crisafulli Consulting: United States Law Enforcement Foundation
Tori Deal, Holland & Knight: Florida Electric Power Coordinating Group
Mercer Fearington, Nicole Kelly, Karis Lockhart, Sydney Ridley, Kaley Slattery, The Southern Group: Florida Senior Living Association, I.M. Sulzbacher Center for the Homeless, Realty Trust Group, Sanford Airport Authority
Carol Gormley: Florida Community Care, Independent Living Systems
Shaddrick Haston: Florida Assisted Living Affiliation
Robert Hawken, Leath Consulting: Loveland Center
Kari Hebrank, Carlton Fields: Aluminum Association of Florida
William Helmich, Helmich Consulting: Communities Connected for Kids
Nick Iarossi, Ashley Kalifeh, Scott Ross, Capital City Consulting: Buoy, Jupiter Island Forever Advocacy
Brian Jogerst, Waypoint Strategies: DEPLOY/US
Natalie King, RSA Consulting Group: National Strategies
Mark Maxwell, SCG Governmental Affairs: GlobalED Solutions
Randy Osborne: Florida Eagle Forum
Kirk Pepper, GrayRobinson: Florida Guardian ad Litem Foundation
Richard Reeves, RLR Consulting: Arbor Properties, Florida Association of Insurance Agents, Kuder, ProctorU, Timberline Construction Group, WCC-USA, Worldwide Interactive Network
Elnatan Rudolph, Converge Public Strategies: Cruise, Goodwill Industries of South Florida
Alice Sennott: St. Lucie County
Sterling Watson: Florida Public Service Commission
— STATEWIDE —
"Federal appeals court upholds Florida's post-Parkland ban on under-21 gun buys" via Gray Rohrer of Florida Politics — Florida's law passed in the wake of the massacre at Marjory Stoneman Douglas High School in Parkland in 2018 that prohibits the sale of rifles and long guns to people under the age of 21 remains in effect after a federal appeals court upheld the law. A unanimous three-judge panel on the 11th Circuit Court of Appeals found the law didn't violate the Second Amendment, as the National Rifle Association and Radford Fant, the son of former Jacksonville Republican Rep. Jay Fant, contended when they brought the suit shortly after the bill took effect in 2018. The judges stated they were following the precepts in an opinion issued last year by the U.S. Supreme Court that governments seeking to regulate firearms must show the law "is consistent with this Nation's historical tradition of firearm regulation."
"Ashley Moody celebrates court win over 'catch and release' border policy" via A.G. Gancarski of Florida Politics — Florida's Attorney General is framing a court decision against Biden's border policy as a "win" for Floridians and the rule of law. During an appearance on "Fox & Friends," Moody celebrated U.S. District Judge T. Kent Wetherell's ruling that the "catch and release" policy was illegal. "This is not just a win for Florida. This is a win for our country to have a judge come in and say what we have been saying all along. In fact, calling the White House out when they said there wasn't a crisis, or nothing was going on. A federal judge has now said, basically, Biden broke the border, his policies, his request for less detention has allowed millions to come in without following federal law," Moody told host Brian Kilmeade.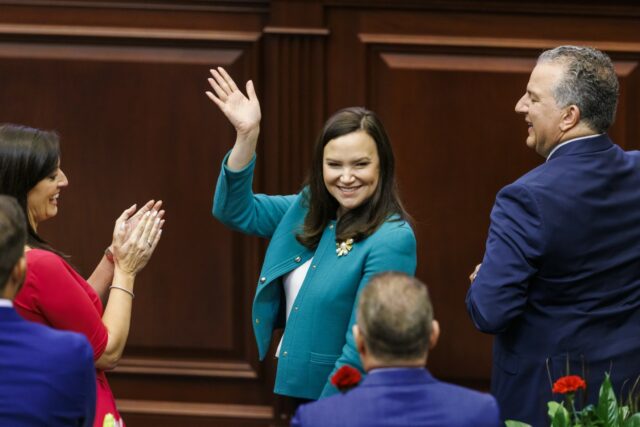 "Florida reporting fewer manatees are dying of starvation this year" via Fox 13 News — This time last year, nearly 400 manatee deaths were reported in Florida. So far in 2023, the state is reporting 140 deaths. After two winters of Florida Fish and Wildlife's feeding program, the latest statistics are a hopeful sign that maybe the rare die-off of the beloved sea cows could be slowing down. During the 2021-2022 winter, 202,000 pounds of lettuce were fed to manatees, with nearly $117,000 spent on the project. Wildlife officials say the public should not feed manatees. They approved the program for a second time in December and implemented a no-entry zone in Brevard County where manatees gather for the winter. This year, the Florida counties with the most manatee deaths include Lee County with 33; Hillsborough with 13; Brevard with 12; Citrus with 12; Charlotte with eight; Broward and Pinellas with seven each; and Collier, Levy and Manatee with five each.
"AI could strengthen government response to crises, according to Deloitte" via Peter Schorsch of Florida Politics — During a major crisis or natural disaster, the advancements in technology and AI have helped state governments and agencies, including those in Florida, successfully expand their response capabilities while creating efficiencies. But even as response times improve, a key element that stays most effective in crisis communications is the human connection that comes from real-life team members. Deloitte is outlining its leading practices in a new report on crisis communication, which emphasizes that communication has evolved beyond the broadcast of messages. People turn to multiple platforms to seek and receive information in times of crisis, and it is essential to communicate information consistently across all platforms.
— D.C. MATTERS —
"Takeaways from Joe Biden's budget: The President embraces his priorities" via Alan Rappeport of The New York Times — Biden's plan is widely considered to be dead on arrival with Republicans, who control the House. But it serves as an opening bid as lawmakers in Congress grapple over raising the debt limit as well as a policy blueprint for Biden's widely anticipated re-election campaign. In a speech in Philadelphia on Thursday, Biden said that his budget was designed to "lift the burden on hardworking Americans" and drew sharp contrasts with the proposals that Republicans have offered, which the President argued would threaten the nation's social safety net programs and benefit the rich.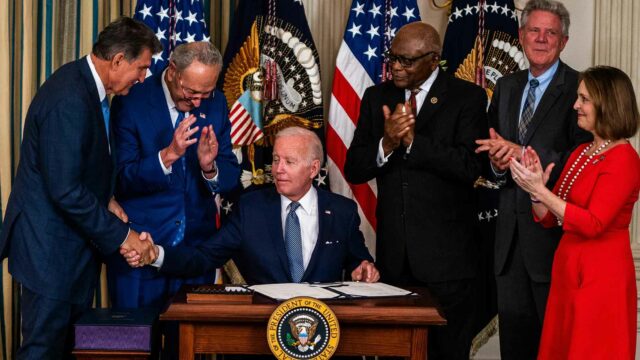 "Biden calls for trillions in tax hikes and new domestic spending" via Jeff Stein and Tony Romm of The Washington Post — "My budget is going to give working people a fighting chance. It's going to create good-paying jobs. And we can pay for these jobs while reducing the deficit," Biden said. "We also have to ask the wealthiest and biggest corporations to begin to pay their fair share and cutting subsidies for special interests." "Congressional Republicans keep saying they want to reduce the deficit. But they have not put out a comprehensive plan showing what they'll cut," White House Office of Management and Budget Director Shalanda Young said.
"Rick Scott claims Novak Djokovic travel ban is 'the craziest thing in the world'" via A.G. Gancarski of Florida Politics — Florida politicians continue to fulminate over Biden's COVID-19 mitigation strategies. U.S. Sen. Scott said the White House not allowing tennis superstar Djokovic to fly to the U.S. to play in the Miami Open because he's unvaccinated against COVID-19 is "the craziest thing in the world." "Think about how crazy this is. Last November, Biden said COVID-19 was over. Right, it's over except when he doesn't want it over," Scott snarked.
"White House returns fire on DeSantis over Djokovic travel ban" via A.G. Gancarski of Florida Politics — Criticism of a travel ban blocking Djokovic from the upcoming Miami Open led to a return volley from the Biden administration. White House spokesperson Karine Jean-Pierre fielded the serve from DeSantis, who has urged the Biden White House to rescind the prohibition of the top-ranked tennis player in the world from the South Florida tennis tourney. Djokovic has not been vaccinated against COVID-19, and DeSantis' pleas to let the Serbian superstar into Florida for the tennis tourney were batted away unceremoniously by Jean-Pierre.
"GOP Senators rebuke Defense Secretary Lloyd Austin for unanswered questions on Chinese spy craft: 'Unacceptable'" via Chris Pandolfo of Fox News — Sen. Marco Rubio and Roger Wicker of Mississippi said Wednesday that the Pentagon has not answered their oversight questions on the Biden administration's response to the Chinese spy craft detected in U.S. airspace last month. In a letter addressed to Secretary of Defense Austin, the GOP lawmakers accused the Pentagon of dragging its feet to respond to a request they sent on Feb. 8 asking for a timeline of events. Rubio and Wicker, who are the top Republicans on the Senate Intelligence and Armed Services Committees, respectively, want clarification on when senior officials learned about the balloon and when Biden was provided options to respond. POLITICO first reported the letter.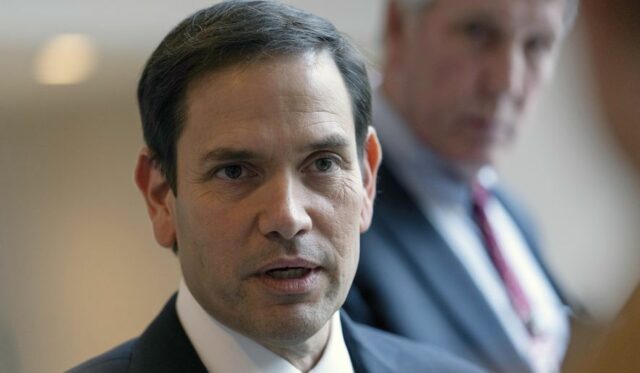 "Rep. Matt Gaetz tries and fails to end U.S. involvement in Syria" via Jim Little of the Pensacola News Journal — A measure brought by U.S. Rep. Gaetz that would have forced the U.S. to withdraw troops from Syria was soundly defeated in the U.S. House of Representatives on Wednesday. Despite failing to pass, Gaetz's proposal drew support from factions in both the Republican and Democratic parties. The proposal would have required all U.S. troops to be out of Syria within 180 days, but it was rejected, with 321 members voting against it versus 103 members voting in support.
"The biggest winner of the gas stove fight is induction ranges" via Aaron Gell of Bloomberg — Republican Rep. Ronny Jackson of Texas dared someone to pry his stove from his "cold dead hands," while fellow Republican Rep. Jim Jordan of Ohio found traction with the pithier "God. Guns. Gas stoves." The outrage cycle was sufficient to prompt an immediate diplomatic walk-back by the head of the CPSC and another by the White House. Just a lonely handful extolled the benefits of induction, a technology that, despite its widespread popularity in parts of Europe and Asia, has captured less than 5% of the U.S. market. Turning the kitchen into the next battlefield for politics, consumerism and the planet may just lead people to dig in their heels.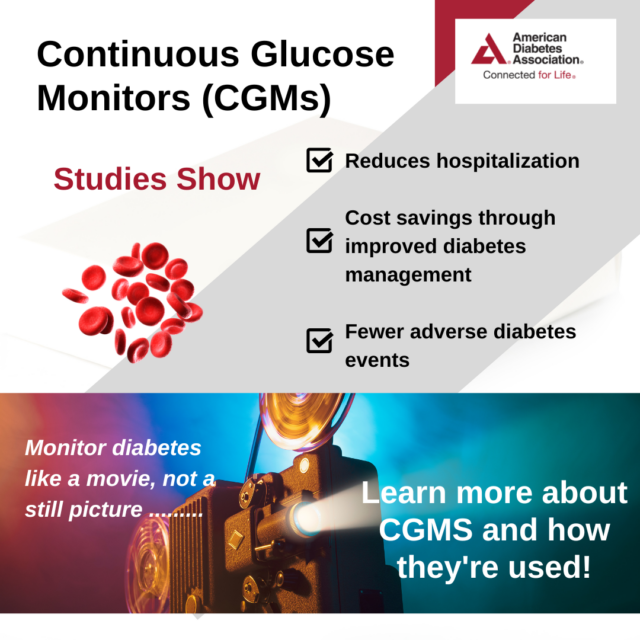 — EPILOGUE TRUMP —
"Trump blurts out 'peace' plan to hand Russia chunks of Ukraine" via Jonathan Chait of New York Magazine — One of the delightful aspects of James Austin Johnson's impersonation of Trump is how he captures Trump's habit of blurting out his scheme as a casual aside in the middle of his stream-of-consciousness harangues. Hannity, who has previously tried unsuccessfully to get Trump to call Vladimir Putin a bad guy, asked the former President about Ukraine. Then Trump mentioned, as an aside, that the reason Putin wouldn't have invaded Ukraine is that Trump would have made a deal to hand over chunks of its territory to Russia.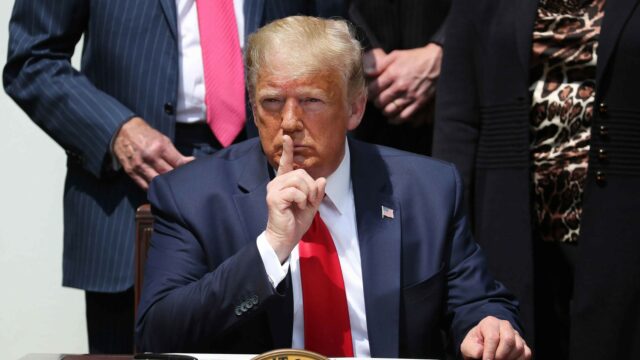 "What Tucker Carlson said about Trump in private texts vs. on Fox News" via Derek Hawkins, Sarah Ellison and Blair Guild of The Washington Post — Carlson is the most-watched cable news host in the country. Fox has said that Dominion used "cherry-picked quotes stripped of key context, and spilled considerable ink on facts that are irrelevant under black-letter principles of defamation law." With defeat looming, Trump and his surrogates began making increasingly outlandish false claims about election fraud. The unfolding chaos seemed to rattle Carlson and his producer, Alex Pfeiffer. They agreed that it was in the network's interest for the election to be called as soon as possible.
"Trump publishing private letters from Oprah Winfrey, other celebrities" via Mike Allen of Axios — Trump, in a new book, plans to reveal 150 private letters sent to him, including one from Winfrey in 2000 in which she says: "Too bad we're not running for office. What a team!" Trump writes that he still considers Winfrey "amazing" — but admits it's not mutual: "Sadly, once I announced for President, she never spoke to me again." The book, called "Letters to Trump," is a flashback to the days when famous people frequently wrote chatty letters to each other — and when Trump was the toast of many boldface names.
"Trump lawyer Jenna Ellis disciplined after admitting to Election falsehoods" via Jan Wolfe of The Wall Street Journal — Ellis, an attorney who once described herself as part of an elite strike force representing Trump, was formally disciplined by a judge after admitting to falsely claiming the 2020 election was stolen from Trump. In a six-page opinion handed down on Wednesday, a Colorado judge who hears ethics complaints against lawyers said he was imposing a public censure of Ellis, effective immediately. Ellis "repeatedly made misrepresentations on national television and on Twitter, undermining the American public's confidence in the 2020 Presidential Election," said Judge Bryon M. Large.
— 2024 —
"Ignore the polls. The 2024 GOP race remains wide-open" via Philip Elliott of Time — For those who are convinced the Primary race has already winnowed down to a two-way grudge match between the former President and the Governor of Florida, consider the 2008 cycle, when early polling would have predicted easy nominations for the likes of Rudy Giuliani and Hillary Clinton, based on little else but name ID. When you talk with the teams trying to win elections for rank-and-file Republicans, MAGA isn't the playbook.
"This is the dynamic that could decide the 2024 GOP race" via Ronald Brownstein of CNN — The same fundamental dynamic that decided the 2016 Republican Presidential Primaries is already resurfacing as the 2024 contest takes shape. As in 2016, early polls of next year's contest show the Republican electorate is again sharply dividing about Trump along lines of education. In both state and national surveys measuring support for the next Republican nomination, Trump is consistently running much better among GOP voters without a college education than among those with a four-year or graduate college degree.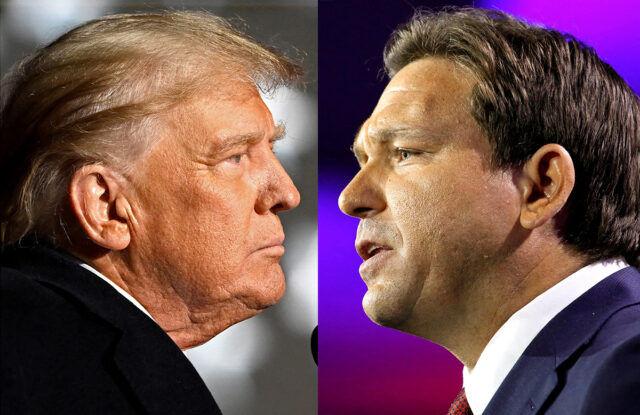 "DeSantis faces his first major Iowa test in dueling events with Trump" via Jonathan Allen and Allan Smith of NBC News — DeSantis enters the first crucible of the 2024 GOP Presidential Primary campaign Friday, with Trump looming right over his shoulder. Trump and DeSantis, first and second in national polling of the Republican Presidential Primary race, will nearly cross paths in Davenport, on the edge of the Mississippi River: DeSantis in his first trip to the first-in-the-nation caucus state as a prospective candidate on Friday, and Trump, on Monday, in his first visit since he announced his campaign last year. The split screen of the two heavyweights signals the unofficial start of the Iowa caucuses.
"How Trump rewrote the GOP primary rules to favor him" via Ed Kilgore of New York Magazine — There's been a lot of gabbing in political circles about the lessons of the 2016 Republican presidential-nomination contest, won improbably by Trump. The biggie advanced by many writers is that, in 2016, Trump's rivals made it easy for him to win by dividing up the anti-Trump vote, letting him prevail with only a minority of support within the party. Thus, we are told, Republicans need to unite behind a single 2024 challenger to the ex-President to avoid the same dreadful thing happening again. But there is another factor that is likely to add to the pressure on Republican elites and voters to make up their minds early: Delegate-selection rules strongly favoring strong candidates.
"Trump claims criminal charges would boost his chances of winning the election-a theory he may get to test soon!" via Bess Levin of Vanity Fair — While it's true that his being criminally charged might get the ex-President's most loyal followers all riled up on his behalf, it seems extremely unlikely that independents and relatively sane Republicans would say to themselves, You know, I was on the fence about whom to vote for, but the fact that Trump has been formally accused of crimes that could result in prison time tips the scale. Trump it is!
"Larry Hogan doesn't rule out third-party 2024 campaign in bid to stop Trump" via Martin Pengelly of The Guardian — Hogan, the former Republican Governor of Maryland, has ruled out a run for his party's presidential nomination in 2024, but not ruled out running as a third-party candidate in an attempt to stop Trump's return to the White House. Hogan told ABC: "I haven't ruled that out. But it's not something I'm really working toward or thinking about" even though "the question keeps popping up more and more." Hogan flirted with a run for the Republican nomination as a moderate but pulled back last Sunday, saying: "To once again be a successful governing party, we must move on from Trump.
"Miami's popular Republican Mayor Francis Suarez weighs GOP challenge to Trump for White House in 2024" via Brian Schwartz of CNBC — Suarez has been privately holding court with wealthy political financiers as he considers challenging Trump for the GOP nomination in 2024, according to party fundraisers and donors familiar with the matter. Suarez told reporters on Friday that he is still contemplating a run for President. Since late last year, Suarez has been privately laying the groundwork for a possible run for the White House. He's recently met with the likes of New England Patriots owner Robert Kraft, Blackstone CEO Steve Schwarzman, BlackRock CEO Larry Fink and former Massachusetts Gov. Charlie Baker.
"Florida Democrats warn Iowa against DeSantis ahead of early 2024 campaign stops" via A.G. Gancarski of Florida Politics — Democrats from both Florida and Iowa are coming together to raise alarms about potential presidential candidate DeSantis. The Florida Governor is headed to Iowa this weekend to meet with Republican legislators in Des Moines and other campaign stops, a seeming prelude to a 2024 campaign for the White House that offers an occasion for Democrats from both states to decry DeSantis. Former Chief Financial Officer Alex Sink explained who "the real Ron DeSantis is" in her view, saying that Floridians "deserve the freedom to live prosperous and safe lives," which DeSantis allegedly impedes.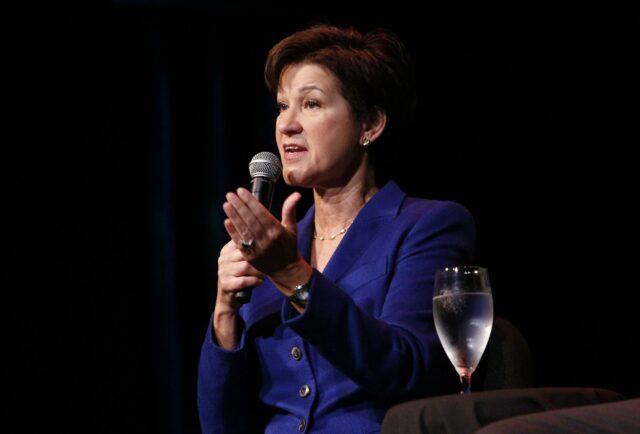 "Democrats concerned about crime ahead of 2024" via Theodoric Meyer and Leigh Ann Caldwell of The Washington Post — The Senate is set to vote Wednesday to overturn the D.C. government's overhaul of the District's criminal code in the latest indication of the political power of voters' concerns about crime ahead of the 2024 elections. More and more Democratic Senators and Biden have signaled support for a GOP bill to block the D.C. bill despite the party's long-standing opposition to attempts to interfere in the District's governance. Republicans have derided the D.C. bill as soft on crime.
"No Labels gains Arizona 2024 ballot spot, could play spoiler" via Jonathan J. Cooper of The Associated Press — No Labels, which has pledged to create a pathway for an alternative candidate to run against the Republican and Democratic presidential nominees in 2024, will get a spot on the ballot in Arizona. The presidential battleground state joins Colorado in recognizing No Labels as a political party. The group's push for ballot access has angered Democrats and anti-Trump Republicans, who worry a No Labels candidate couldn't win but would tip the scales in favor of Trump or a Trump-like Republican. No Labels says it is seeking ballot access in many states and will run a bipartisan "unity ticket" for President "if the two parties select unreasonably divisive presidential nominees."
"A troubling sign for 2024" via Barton Gellman of The Atlantic — As a younger politician, not so long ago, Bill Gates, the outgoing Republican Chair of the Maricopa County Board of Supervisors, had been pleased and flattered to be spotted in public. Now 51 years old, he never set out to become a combatant in the democracy wars. Gates is stalked on social media, in his inbox and on voicemail, and in public meetings of the board of supervisors. Election deniers won races for secretary of state — the post that oversees election administration — in Alabama, Indiana, South Dakota, and Wyoming. They make up most of the Republican first-term class in Congress.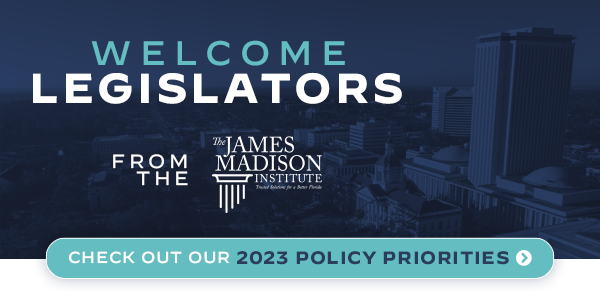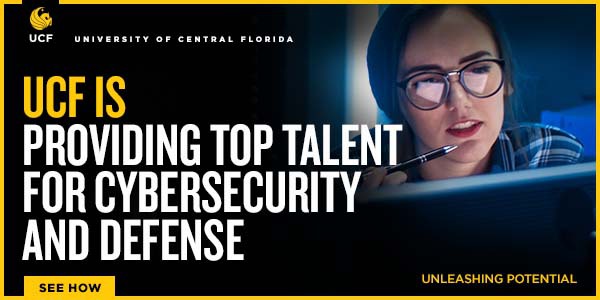 — LOCAL: S. FL —
"'The solutions are at hand': Kamala Harris delivers an optimistic climate message in Miami" via Alex Harris and Nicolas Rivero of the Miami Herald — Vice President Harris said she's not only optimistic about solving climate change, she's excited about it. "We all understand we have to be solutions driven. The solutions are at hand," Harris said on the stage of the second annual Aspen Ideas: Climate conference in Miami Beach, where she was interviewed by Latin music star Gloria Estefan about the Biden administration's recent investments into climate action. Estefan, the Cuban American former frontwoman of Miami Sound Machine, said she's relieved to see the administration tackling an issue that worries her deeply. "After living in Miami Beach for 38 years, we see the changes," she said.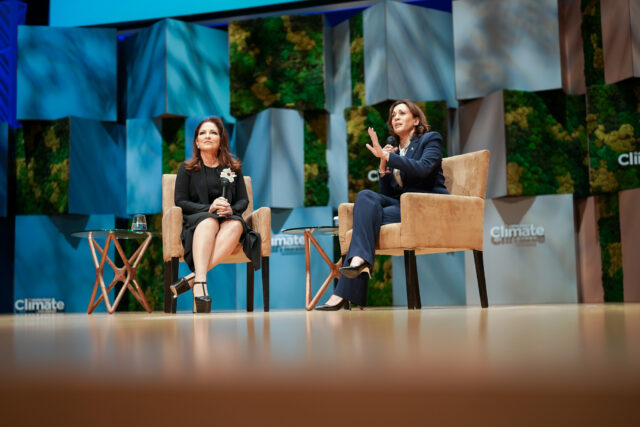 "There's asbestos, but Miami's newest Commissioner finally has an office at City Hall" via Joey Flechas of the Miami Herald — Miami City Hall is experiencing some office politics. Literally. Miami's newly elected Commissioner, Sabina Covo, hasn't had office space at City Hall since she started work because Commissioner Alex Díaz de la Portilla was preparing to move out of his office and into the office vacated by her predecessor, a situation that sparked an awkward push-and-pull in the city's halls of power this week. Covo was elected in District 2 on Feb. 28 and sworn into office Saturday, but she had no space to begin holding meetings at City Hall. She has been working out of a temporary space in Virrick Park in Coconut Grove.
Glades Lives Matter issues 2023 report card — "Buy the land," "blow up the dike," "send the water south," "flood the sugar fields" and "move their houses on wheels." Many of these threats have been made on social media and in the news by extremists aligning with some of Florida's best-funded environmental activist groups. At the center of their agenda is all policies that seek to dehumanize, take away jobs and ultimately, destroy the Glades communities. For the public to understand just who these groups really are, what motivates them, and how their stated policies will harm the people in the Glades, starting in 2023, Glades Lives Matter will grade these organizations that seek to disrupt the Glades' way of life and threaten local jobs. Here's a look at how they fared in 2023.
"Home values in South Florida jump 13%, despite the slowing market" via Amber Bonefront of the South Florida Sun-Sentinel — Homeowners across South Florida saw their home values rise over the past year, despite the market taking a turn, new data shows. In South Florida, home values have increased upward of at least 13% over the past year, depending on the area, despite rising interest rates cooling the market significantly, according to an analysis from RedFin, a national real estate brokerage. "A lot of it is people are still relocating to Florida from other states for tax shelter and for weather," said Alex Platt, with the Platt Group at Compass in Boca Raton.
— LOCAL: C. FL —
"Former Maitland Mayor challenges incumbent Council member for Seat 4" via Stephen Hudak of the Orlando Sentinel — Term limits forced Maitland Mayor Dale McDonald to leave office in 2021 but he still attended most City Council meetings. "I wanted to stay involved," said McDonald, who served six years as Mayor, the most allowed by the city charter. He is now challenging incumbent Lindsay Hall Harrison for Seat 4 on the Maitland City Council. In Maitland, elected officials who serve two consecutive terms must take at least a year off before running for office again. Hall Harrison, a real estate lawyer, was elected in 2020. "Since then, I have worked hard on the Council to distinguish myself as someone who asks difficult questions," she said.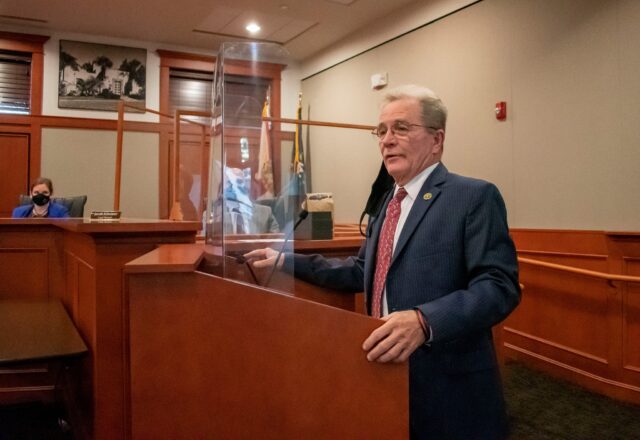 "Monique Worrell says DeSantis is building a case to suspend her from office" via Christopher Cann of the Orlando Sentinel — Orange-Osceola State Attorney Worrell said she has complied with Gov. DeSantis' request for information in the past cases against shooting suspect Keith Moses and accused the Governor of seeking to justify suspending her from office. "I am an elected Democrat who is not in alignment with the Governor's politics," she said at a news conference. "This has been an attempt to build a basis for a suspension." The State Attorney said the Governor's Office has been working with Osceola Sheriff Marcos López and Orange County Sheriff John Mina as well as interviewing local law enforcement and "people who leave my office" to build a case against her.
"Orange district's Hungerford land sale violates Eatonville residents' civil rights, SPLC says" via Desiree Stennett of the Orlando Sentinel — If the Orange County School Board continues with its plan to sell 100 acres of land in Eatonville amid public outcry, it could violate the civil rights of the historic Black town's residents, leading to gentrification and displacement, a letter written by a lawyer with the Southern Poverty Law Center (SPLC) argued. Lynda Hasberry, an SPLC spokesperson who shared the letter with the Orlando Sentinel, said the organization "is considering next steps which could include an administrative Title VI complaint to the federal government, or a lawsuit."
"'We're going to take your vehicles and take you to jail.' Broward Sheriff announces crackdown on intersection takeovers, stunt driving" via Shira Moolten of the South Florida Sun-Sentinel — Broward Sheriff Gregory Tony vowed in a news conference to show no mercy toward anyone who participates in the increasing number of "street takeovers" and drag-racing events across South Florida, announcing the arrests of three stunt drivers at a takeover in Fort Lauderdale last week. "We're not going to have any moments of giving someone a break or a warning," Tony said. "Twofold is going to happen. We're going to take your vehicles, and we're going to take you to jail." Deputies with the Sheriff's Office Burglary Apprehension Team arrested Mark Quallo, 40, Brandon McClean, 22, and Tyler Barber, 19, after raiding a takeover at 6415 N. Andrews Ave. in Fort Lauderdale, according to a media release.
"Barnard College names Florida Law Dean as new president" via Liam Stack of The New York Times — Barnard College of Columbia University, one of the most prominent women's colleges in the United States, announced on Thursday that it had chosen Laura A. Rosenbury, the dean of the University of Florida Levin College of Law, to serve as its next president. Rosenbury became the first woman to serve as dean of Levin College of Law, in Gainesville, in 2015. She also taught classes in feminist legal theory, employment discrimination and family law. "As a scholar who has long studied the law's role in the construction of gender, I am excited to be part of an institution that has a deep history of studying gender in all of its complexity," said Rosenbury in an interview.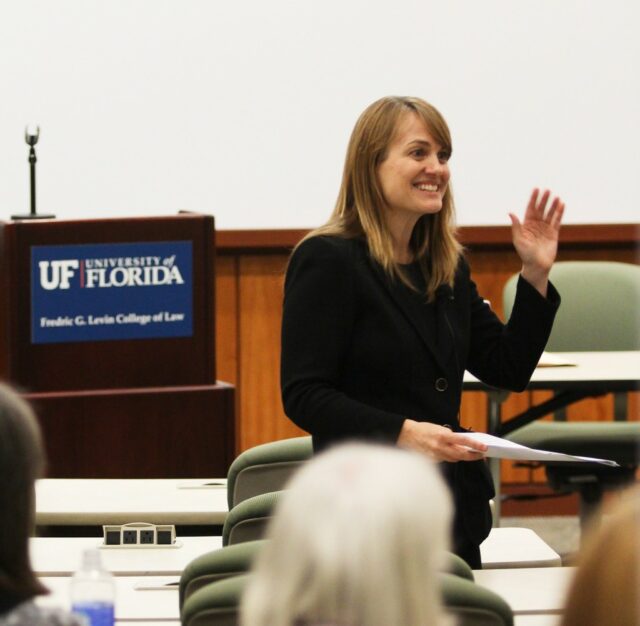 "Disney CEO Bob Iger talks succession, theme parks prices, and sports betting" via Gabrielle Russon of Florida Politics — Iger says "it's inevitable" the company will go into the sports betting business, admits Disney theme parks prices are too expensive and calls finding his successor one of his biggest priorities. Iger spoke candidly about a wide range of issues during a 35-minute Q&A at Morgan Stanley's Technology, Media and Telecom Conference. "I've always believed that Disney was a brand that needed to be accessible. … In our zeal to grow profits, we may have been a little bit too aggressive about some of our pricing," Iger said about the theme parks. "There's a way to continue to grow that business but be smarter about how we price so that we maintain that brand value of accessibility."
"New proposal: Take tourism cultural grant money and shift it to lagoon, beach projects" via Dave Berman of Florida Today — Brevard County is considering taking tax money now going to cultural organizations and putting it into a fund that is used for beach renourishment and projects to help the Indian River Lagoon. County Commissioners on Tuesday were scheduled to vote on a proposal to put a one-year moratorium on the Tourism + Indian River Lagoon Grant Program, which provides $1 million a year for lagoon-related projects that have a tourism component. That money, like the cultural grant money, comes from the county's 5% tourist development tax on hotel rooms and other short-term rentals.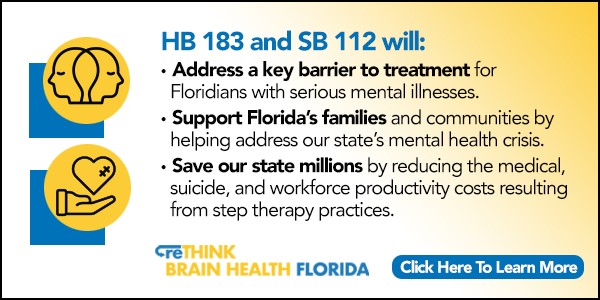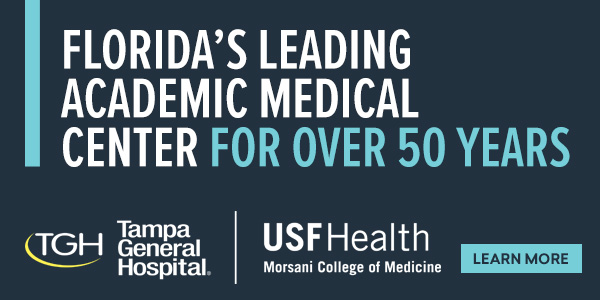 — LOCAL: TB —
"Housing? A park? St. Petersburg to explore other uses of downtown airport's land" via Colleen Wright of the Tampa Bay Times — Mayor Ken Welch is back to talking about Albert Whitted. Welch is once again calling for the city to look at whether an airport is the best way to use 120 acres on the downtown waterfront. He is getting ready to hire a company to do an economic analysis of Albert Whitted Airport and what its value is to the city compared to other things that could go there — an expansion of the city's innovation district, for instance, more park space, or even workforce housing. Welch has posed the question before about whether an airport should sit on such prime property. So have some of his predecessors, only to retreat amid fierce opposition from airport users, people who think the small planes coming and going from the airport add to downtown's charm and others who note St. Petersburg's role in aviation history.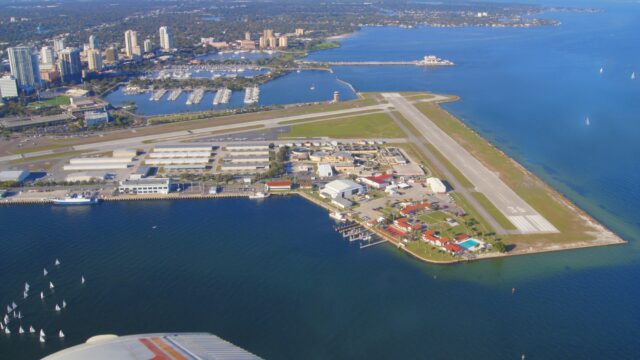 "Protesters gather across from USF to protest this week's arrests" via Meghan Bowman of WUSF — Around 25 people gathered across the street from the University of South Florida Tampa campus on Thursday. They were protesting this week's arrests of four people who wanted to meet with President Rhea Law to discuss proposed state education laws. Their arrests drew national attention. Video from members of Tampa Bay Students for a Democratic Society shows scuffles breaking out between university police and the group Monday. A statement from university police said the four were part of the group that refused instructions to leave the lobby of the Patel Center for Global Sustainability, where Law's office is.
"Regional transportation planning agency for Hillsborough, Pinellas and Pasco?" via Olivia George of the Tampa Bay Times — Tampa Bay's congested roadways and slim transit offerings are no secret. Neither are the business community's calls that a regional planning group could be part of the solution. Hillsborough County transportation leaders seemed to agree Wednesday morning that such a merger seems increasingly to be a question of when and how, not if. But some elected officials want to make sure that public transit improvements and the needs of everyday commuters, outside of business priorities, don't fall through the cracks. At the moment, Pinellas, Pasco and Hillsborough counties each have their own Metropolitan Planning Organizations which oversee transportation planning at the local level. … The region's Florida Department of Transportation secretary David Gwynn said a merger, resulting in the largest MPO in the state, would help craft a comprehensive, regional vision for transportation priorities.
"St. Petersburg's Red Mesa accused of keeping tips from workers, paying less than minimum wage" via Fox 13 News — The owners of Red Mesa's St. Petersburg-based restaurants have kept roughly $190,000 of tips intended for bartenders and servers to pay for customers who dined and dashed, according to federal investigators. The results of the investigation by the U.S. Department of Labor were released Thursday. The restaurants included Red Mesa Restaurant on 4th Street North and Red Mesa Cantina on 3rd Street South in downtown St. Pete. Investigators claim workers lost between $10 to $175 in tips per day. They also said owners and management deducted the cost of uniforms from employees' wages, leading some workers to be paid less than the minimum wage — a violation of the Fair Labor Standards Act. Red Mesa also didn't combine hours when employees worked at both restaurants within the same pay period, according to a media release. As a result, overtime was paid at rates lower than required by law for hours over 40 within a workweek.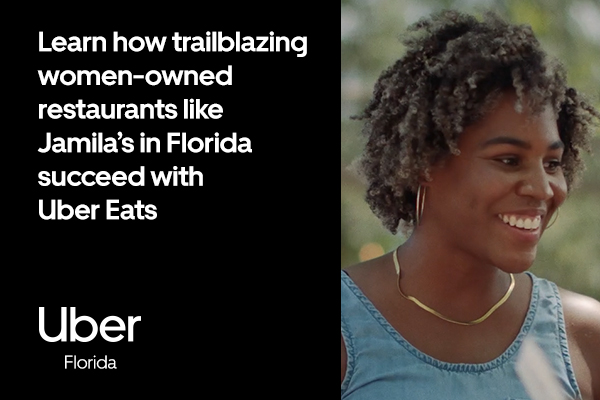 — LOCAL: SW. FL —
"City Commission OKs plans for $47 million mental health facility" via Frank DiFiore of the North Port Sun — The North Port City Commission voted unanimously to approve a master plan for a behavioral hospital. Acadia Healthcare, a Tennessee-based company, has proposed to build a facility at 501 E. Price Blvd., which would primarily treat patients with mental health or substance abuse issues. "They are our friends. They are our neighbors. They are our family members … those are the people we take care of," Dr. Jeffrey Woods said to City Commissioners on Feb. 28. The construction cost of the hospital is anticipated to be about $47.5 million. City Commission members were glad to welcome Acadia to the community, with Commissioners Debbie McDowell and Phil Stokes citing the distance to similar facilities in Sarasota or neighboring Charlotte County.
"Conservative-favored Rumble video platform relocates U.S. headquarters to Longboat Key" via Ryan Callihan of the Bradenton Herald — The video-sharing website that bills itself as a YouTube alternative that is "immune to cancel culture" has opened its doors in Sarasota, marking a new home for the conservative-favored platform. Rumble recently announced the grand opening of its corporate headquarters in Longboat Key. The company, which also operates in Toronto, previously announced the move in 2021. The controversial video platform, which hosts all kinds of video content from viral videos to political talk shows, has been welcomed and endorsed by conservative leaders. Gov. DeSantis previously issued a statement praising Rumble's decision to relocate.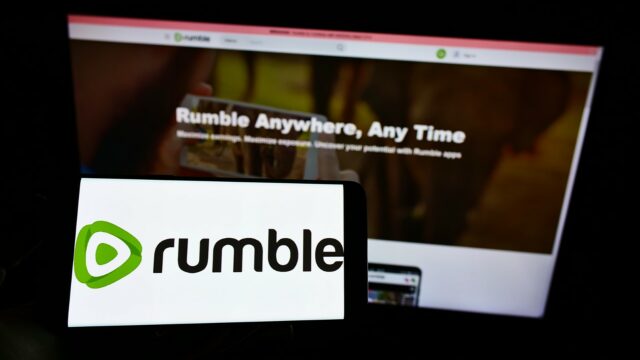 "Gay Sarasota School Board member verbally attacked after public comment rules change" via Steven Walker of the Sarasota Herald-Tribune — At the latest Sarasota County School Board meeting, where the Board agreed to expand the public's comment time, one frequent speaker spent her three minutes launching personal, homophobic attacks on Board member Tom Edwards. Melissa Bakondy, a regular School Board meeting attendee and former member of the conservative group Moms for Liberty, called on Gov. DeSantis to remove Edwards, who is gay, from the board, calling him an "LGBT groomer" and "a threat to the innocence of our children." She also implied he was a threat to the safety of children, citing his sexual orientation, at one point asking why he wanted to read books to elementary students, and why he posted the pictures on social media.
"New College president addresses future of student coursework and firing tenured faculty" via Zac Anderson of the Sarasota Herald-Tribune — New College of Florida Interim President Richard Corcoran said in an email to the school's staff and students that he has no plans to fire tenured faculty and current students will be able to continue in the current, unorthodox academic system. Corcoran's reassurance that current tenured faculty jobs are safe comes after new board member Eddie Speir wrote on his Substack that he wants to explore ending faculty tenure and "terminating all contracts for faculty, staff and administration and immediately rehiring those faculty, staff and administration who fit in the new financial and business model." Corcoran doesn't appear to be entertaining that idea.
"Naples entrepreneur starts fundraiser for earthquake victims in Turkey" via Kendall Little of the Naples Daily News — Turkish entrepreneur Onur Haytac calls Naples home, but news of the recent earthquake in Turkey affected him deeply. While Haytac was in high school in 1999, a 7.6 magnitude earthquake rocked Turkey in the middle of the night. He says he lost many friends and teachers to the disaster. Turkey is vulnerable to earthquakes because it sits where three tectonic plates converge. A 7.8 magnitude earthquake devastated parts of Turkey and Syria on Feb. 6, killing at least 45,000 people. Eleven minutes after the initial earthquake, a 6.5 magnitude aftershock hit. Nine hours later, a 7.5 magnitude quake followed. There have been over 125 aftershocks recorded.
"Red tide: Sarasota County says not enough dead fish to start cleanup efforts" via Earle Kimel of the Sarasota Herald-Tribune — Sarasota County officials said they are monitoring public beaches and other waterfront access points daily to see whether dead fish and other red tide marine debris washed up on the shores is enough to start cleanup efforts under a policy that has been in place since May 2013. As of March 8, they said that the cleanup triggering threshold had not been reached. The Florida Department of Health in Sarasota County issued the latest red tide advisory on Feb. 8 during a persistent bloom of the harmful algae that began last fall. That advisory has been in place ever since, as red tide is present at all county beaches.
"600-pound great white shark Rose pings off Sanibel, Cape Coral waters" via Samantha Neely of the Fort Myers News-Press — A different kind of snowbird is enjoying her winter in Southwest Florida. She just might have taken a different route than Interstate 75. Rose, a juvenile great white shark, has been tracked in the Gulf of Mexico by OCEARCH, her last known location pinging about 50 miles away from Sanibel on March 9. The organization has been tracking the 600-pound, 10-and-a-half-foot shark since 2020. OCEARCH scientists have seen Rose, as well as other white sharks, head into Gulf waters when migrating south for the winter. Rose joins fellow OCEARCH-tagged Canadian white sharks, Keji and Maple, in the Gulf.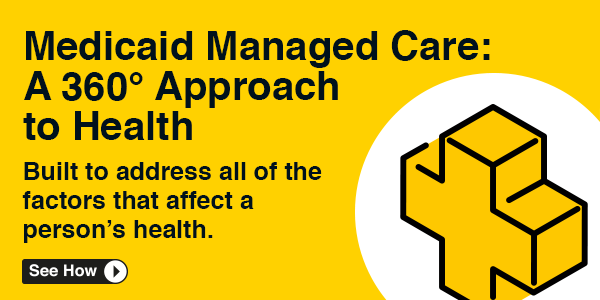 — LOCAL: N. FL —
"Jacksonville's Audrey Gibson makes mayoral case in online forum" via A.G. Gancarski of Florida Politics — A Democratic candidate for Jacksonville Mayor offered a "one-on-one" forum with voters Thursday via Zoom. Former Senate Democratic Leader Gibson talked to supporters virtually, with early voting underway for the March 21 First Election. Gibson, one of two Democrats and eight total candidates running, addressed several issues in the online colloquy, given the campaign's belief that Wednesday night's debate did not afford candidates enough time to address issues. Gibson discussed her service in Tallahassee in the House and the Senate, contending that tenure made her "keenly aware" of issues in her districts and Jacksonville writ large. She also discussed appropriations she brought home.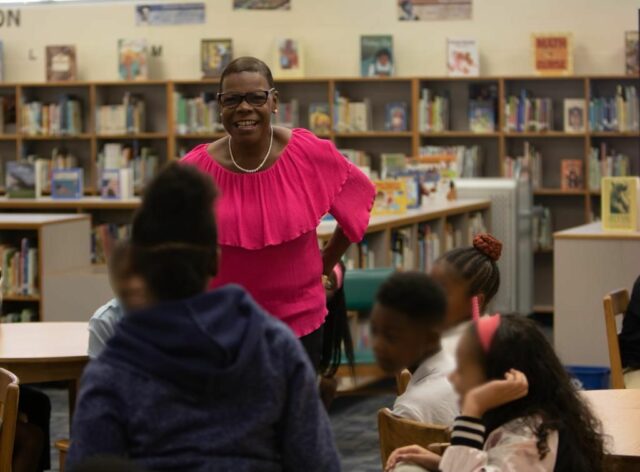 "LeAnna Cumber touts 'transparency' pledge if elected Jacksonville Mayor" via A.G. Gancarski of Florida Politics — Jacksonville mayoral candidate Cumber is vowing "transparency" if she emerges from the crowded First Election in 12 days. A media release sent after the sole televised debate on WJXT, featuring City Council member Cumber and six other candidates, spotlighted a Cumber quote taking aim at the insider baseball in local government. "For far too long, City Hall has been run by a small group of insiders, whose primary goals are to retain power and reward their friends. Your government should not be keeping you in the dark or making secret deals that do not put Jacksonville's taxpayers and families first," Cumber contended.
"Ju'Coby Pittman alleges her signs are being vandalized in Jacksonville City Council race" via A.G. Gancarski of Florida Politics — Campaign sign tampering may be a trend in Jacksonville's municipal elections, with a second candidate claiming to be victimized in recent days. Pittman, running in City Council District 10 after redistricting, is contending that signs were marred at multiple locations in recent days. A news release from her campaign asserts her signs were "vandalized," with a group of the Pittman placards pilfered from the Jacksonville Association of Fire Fighters property Wednesday. Additionally, "10-15" signs were found at a dumpster at a strip mall on Blanding Boulevard on the Westside.
"Commissioner Sam Parker apologizes for antisemitic remark amid firestorm of condemnation" via Tom McLaughlin of the Pensacola News Journal — Having reached a worldwide audience for all the wrong reasons, Santa Rosa County Commissioner Parker apologized for antisemitic statements he was recorded making in January. Parker stated he would like to "address the video shown during Monday's meeting." … "At the time that I made the statement, I had absolutely no intent of saying anything offensive or derogatory toward any group of people or individual," Parker said. "I am sorry for any pain or suffering that my statement caused to anyone, and I hope that you will accept my sincere apology." Parker said he specifically wanted to apologize to County Attorney Tom Dannheisser, who is Jewish and whose great-great-grandfather was a founding member of Temple Beth-El, the first officially recognized Jewish congregation in Florida.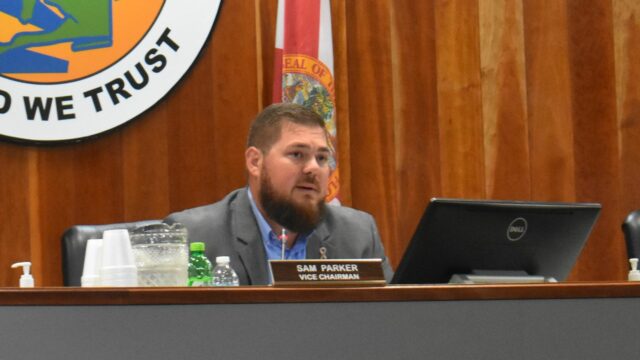 "TPD officer's positive drug test becomes a breaking point for already torn City Commission" via Jeff Burlew of the Tallahassee Democrat — The tension at City Hall was palpable after City Commissioner Jeremy Matlow tried to question staff about a Tallahassee police officer who tested positive for drugs last year but wasn't automatically terminated. And while little in the way of added information about the officer's situation surfaced, the tattered relationships between the two City Commission factions were on full display. After more than a half-hour of discussion, Mayor John Dailey said he wanted to meet first thing in the morning with the city's four top-appointed officials and abruptly adjourned the meeting. As Dailey headed upstairs on an elevator, he told the Tallahassee Democrat he wanted to talk with the officials about "the tone and tenor of meetings and city government and how we can move the city forward."
"Gadsden County school district's COVID-19 relief spending questioned by community" via Ana Goñi-Lessan of the Tallahassee Democrat — Teachers, parents and the Gadsden County community are frustrated with what they say is a lack of transparency with the school district. They allege there's a lack of communication between Gadsden County Schools and the School Board, and problems aren't being addressed. "The only people held accountable for doing their jobs are teachers," said Jamal Holt, a high school teacher in the district. "Everybody else gets a free pass." At a recent School Board meeting, community members complained that teachers weren't getting paid on time, the schools were dilapidated, and the district was not providing enough support for teachers and staff, even though the district has received millions in Elementary and Secondary School Emergency Relief (ESSER) funds, funds the district has not yet spent.
"What's next for JaxPort? CEO sees methodical growth" via David Bauerlein of The Florida Times-Union — In a "What's Next" speech during the State of the Port luncheon, JaxPort CEO Eric Green talked about upcoming construction projects, parcels of property that the authority hopes to lease for shipping activity, and how Jacksonville can take advantage of $1 billion worth of port-related investments over the past five years. Green said the shipping industry has been turbulent the past two years, but it's settling down and shippers are deciding what the best ports are for them in the long-term. He said he expects JaxPort will break its previous record for cargo containers in the not-too-distant future. "We'll surpass where we were in the next 18 months or so," he said. "What you're seeing is the trend is being very methodical."
"Drafted local bill would take control of GRU away from City Commission" via Andrew Caplan of The Gainesville Sun — A drafted bill given to the Alachua County legislative delegation could soon remove the Gainesville City Commission's authority to make any decision related to its municipal utility. The move is the latest step in which lawmakers are entrenching themselves into the city government for its handling of Gainesville Regional Utilities over the years and is also being done in a similar fashion to how a controversial board overseeing Walt Disney World's Reedy Creek was created. Newberry Republican Rep. Chuck Clemons earlier this week floated the local bill that would create a five-member GRU Authority board appointed by DeSantis later this year. The bill comes almost two weeks after members of the state's Joint Legislative Auditing Committee grilled city leaders about utility oversight and their plan to tackle $1.7 billion in debt.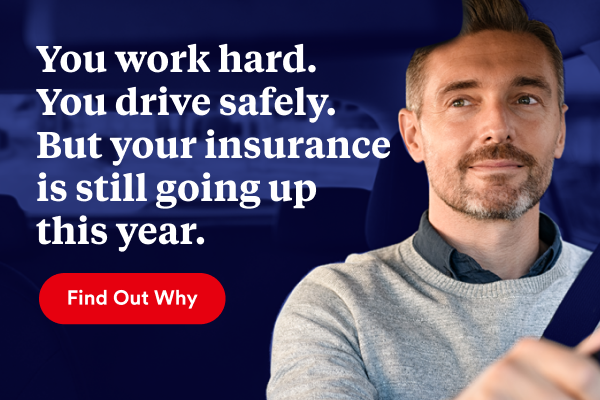 — TOP OPINION —
"Joe Biden: My Plan to Extend Medicare for another generation" via The New York Times — For decades, I've listened to my Republican friends claim that the only way to be serious about preserving Medicare is to cut benefits, including by making it a voucher program worth less and less every year. Some have threatened our economy unless I agree to benefit cuts.
Only in Washington can people claim that they are saving something by destroying it.
The budget I am releasing this week will make the Medicare trust fund solvent beyond 2050 without cutting a penny in benefits. In fact, we can get better value, making sure Americans receive better care for the money they pay into Medicare.
We have seen a significant slowdown in the growth of health care spending since the Affordable Care Act was passed. So first, let's expand on that progress.
My budget will build on drug price reforms by strengthening Medicare's newly established negotiation power, allowing Medicare to negotiate prices for more drugs and bringing drugs into negotiation sooner after they launch. That's another $200 billion in deficit reduction. We will then take those savings and put them directly into the Medicare trust fund.
Second, let's ask the wealthiest to pay just a little bit more of their fair share, to strengthen Medicare for everyone over the long-term.
Add all that up, and my budget will extend the Medicare trust fund for more than another generation, an additional 25 years or more of solvency — beyond 2050. These are common-sense changes that I'm confident an overwhelming majority of Americans support.
— OPINIONS —
"The self-destructive effects of progressive sadness" via David Brooks of The New York Times — One well-established finding of social science research is that conservatives report being happier than liberals. Over the years, researchers have produced a bunch of theories to explain this phenomenon. The first explanation is that conservatives are more likely to take part in activities that are linked to personal happiness, like being married and actively participating in a religious community. The second explanation is that of course conservatives are happier; they are by definition more satisfied with the established order of things. The third explanation, related to the second, is that on personality tests liberals tend to score higher on openness to experience but also higher on neuroticism.
"Rubio's plan to wean America off its China addiction" via James Hohmann of The Washington Post — The Washington consensus at the dawn of this century that unfettered trade would propel China toward democracy, free enterprise and human rights turned out to be wrong. So did the theory that intertwining the U.S. economy with China's would avert superpower conflict. Among congressional Republicans, Sen. Rubio was ahead of the curve in rejecting "market fundamentalism," criticizing CEOs for prioritizing short-term profits over long-term costs, lamenting corporate consolidation, and highlighting the scant concern that too many multinationals show for America's national interests. "Capitalism didn't change China. China changed capitalism," Rubio said.
"Florida Speaker vows to clean up business slush fund. We've heard this before" via Scott Maxwell of the Orlando Sentinel — House Speaker Renner announced an unusually good plan this week when he called for cutting Enterprise Florida and the state's taxpayer-funded slush fund for private businesses. That's long overdue. Politicians and their cronies/donor pals shouldn't use tax dollars to subsidize some businesses and not others. Why should a few businesses get subsidies while the vast majority of startups have to pay their own way? So I like the tough talk about cracking down on corporate welfare. But I'm not applauding yet. Why? Because we've seen this show before — and it was a farce.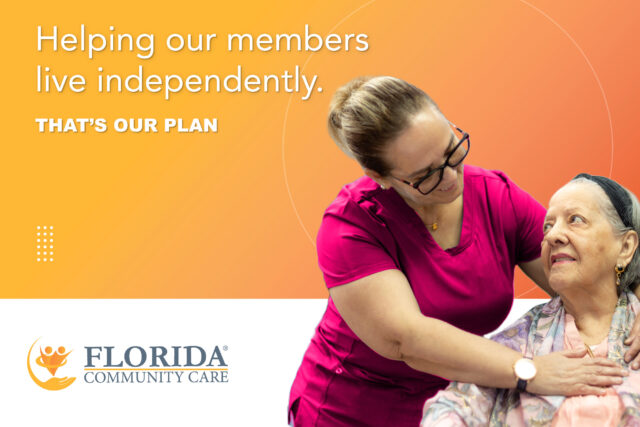 — INSTAGRAM OF THE DAY —
— WEEKEND TV —
ABC Action News Full Circle with Paul LaGrone on Channel 10 WFTS: Political analyst Dr. Susan MacManus; financial adviser Celine Pastore; Tallahassee correspondent Forrest Saunders and ABC News Political Director Rick Klein.
Facing South Florida with Jim DeFede on CBS 4 in Miami: The Sunday show provides viewers with an in-depth look at politics in South Florida and other issues affecting the region.
In Focus with Allison Walker on Bay News 9/CF 13: A discussion of the resurgence of the cruise industry after the effects of the pandemic, and how the industry is helping to rejuvenate tourism in Florida. Joining Spectrum News 13 anchor/reporter Curtis McCloud are Brevard County District 1 Commissioner Rita Pritchett and AAA The Auto Club Group VP of Travel Debbie Haas.
Political Connections on Bay News 9 in Tampa/St. Pete and Political Connections on CF 13 in Orlando: a look at the beginning of the Legislative Session with Senate President Passidomo and House Minority Leader Fentrice Driskell.
The Usual Suspects on WCTV-Tallahassee/Thomasville (CBS) and WJHG-Panama City (NBC): Gary Yordon and Florida Politics publisher Peter Schorsch.
This Week in Jacksonville with Kent Justice on Channel 4 WJXT: Jacksonville University Public Policy Institute director Rick Mullaney and Russ Thomas, CEO of Availity and a Florida Chamber Board member.
— ALOE —
"Dole Whip, everyone's favorite Disney World snack, is coming to grocery stores" via Erika Owen of Food & Wine — There are few foods that recall memories of Disney World more than Dole Whip. The sweet treat is a dairy-free soft serve ice cream that tastes like taking a bite straight out of a pineapple. The brand, which introduced Dole Whip to Disney World guests in 1984 and Disneyland guests in 1986, recently shared in a news release that three flavors (pineapple, mango, and strawberry) will soon be sold at participating grocery stores across the United States.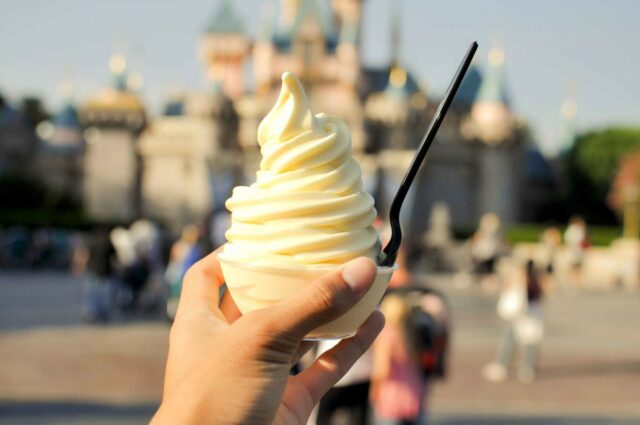 "How to watch the 2023 Oscar nominees online: 'Everywhere All At Once,' Elvis,' 'The Whale,' and more" via Rebecca Rovenstine of ET — The 95th Academy Awards are just a few days away. The Oscars ceremony, hosted by Jimmy Kimmel, will take place this Sunday, March 12. Ahead of Hollywood's biggest night, you have ample time to catch up on the films you may have missed or need to re-watch at home. If you missed your opportunity to see a lot of the nominees this year, we've rounded up how to watch all the 2023 Oscar-nominated films. Plus, find out where to catch the ceremony when it airs on ABC this weekend.
"With its future at stake, the Academy tries to fix the Oscars (again)" via Brooks Barnes of The New York Times — The stage design for the 95th Academy Awards on Sunday is more Doctor Strange modern and less Dowager Countess musty. That means plentiful video screens, including ones that cover the sides of the theater, with nary a Swarovski crystal curtain, the old standby, to be seen. In a change from last year, when eight categories were awarded during a nontelevised portion, all the Oscars will be handed out live on air.
— HAPPY BIRTHDAY —
Celebrating today is Sen. Doug Broxson, friend and lobbyist Shawn Foster, Patrick (Booter) Imhof, and POLITICO Florida's Arek Sarkissian.
___
Sunburn is authored and assembled by Peter Schorsch, Phil Ammann, Daniel Dean, Ryan Nicol, Jacob Ogles, and Drew Wilson.
Post Views: 0