Democratic New Mexico Governor Michelle Lujan Grisham's public health order suspending open and concealed carry across Albuquerque could endanger domestic abuse victims and serve as an unconstitutional power grab similar to the COVID lockdowns, according to experts.
Joyce Lee Malcolm, a professor at George Mason University's Antonin Scalia Law School, told Fox News Digital that Americans are now "very alert" to the dangers of an elected official like Lujan Grisham "dreaming up" a health emergency to declare new powers, noting that it is tough to take such measures back or set proper parameters.
"She said this is just a 30-day ban. How is the 30-day ban going to change if it truly is a public health emergency? The COVID bans were supposed to be just a couple of weeks before the curve was flattened, then we had more than two years of governors picking and choosing how many people you could have over for Thanksgiving," Malcolm said. "I mean, it's a very dangerous thing to give anybody emergency powers."
Malcolm admitted that she did not think the "shocking" order would make it very far, considering the extensive public backlash across the political dial. She added that she was heartened to see public officials stand up to Lujan Grisham's order and admit they would not enforce it.
NEW MEXICO DEMOCRAT GOVERNOR'S SWEEPING GUN ORDER HITS MAJOR TEMPORARY ROADBLOCK
"They take an oath," Malcom said. "And I think there's no point taking an oath if you don't take it seriously. It's supposed to be a solemn oath to preserve, protect and defend the Constitution. And they are not about to violate that oath."
The Liberal Gun Club National Spokesperson Lara Smith said she is concerned that the governor has exposed thousands of domestic violence victims who carry a permit for protection to potential violence or risk becoming felons.
"I have a real issue with that," she said. "Domestic violence, for the most part, open and concealed carry isn't going to stop the perpetrators because either they don't care about the law or it's not happening when they're opening or concealed carrying in their home."
Breaking down gun violence into several subcategories, Smith said by far the most firearm deaths come from suicide, which open or concealed carry does not affect.
She said some recent studies show a possible uptick in street violence in states where open carry is allowed. While she said it is not entirely clear why or by how much, she has found no evidence that concealed carry increases any gun violence at all.
NEW MEXICO GOVERNOR SHOULD FACE FEDERAL CHARGES FOR GUN CONTROL POWER GRAB: FORMER PROSECUTOR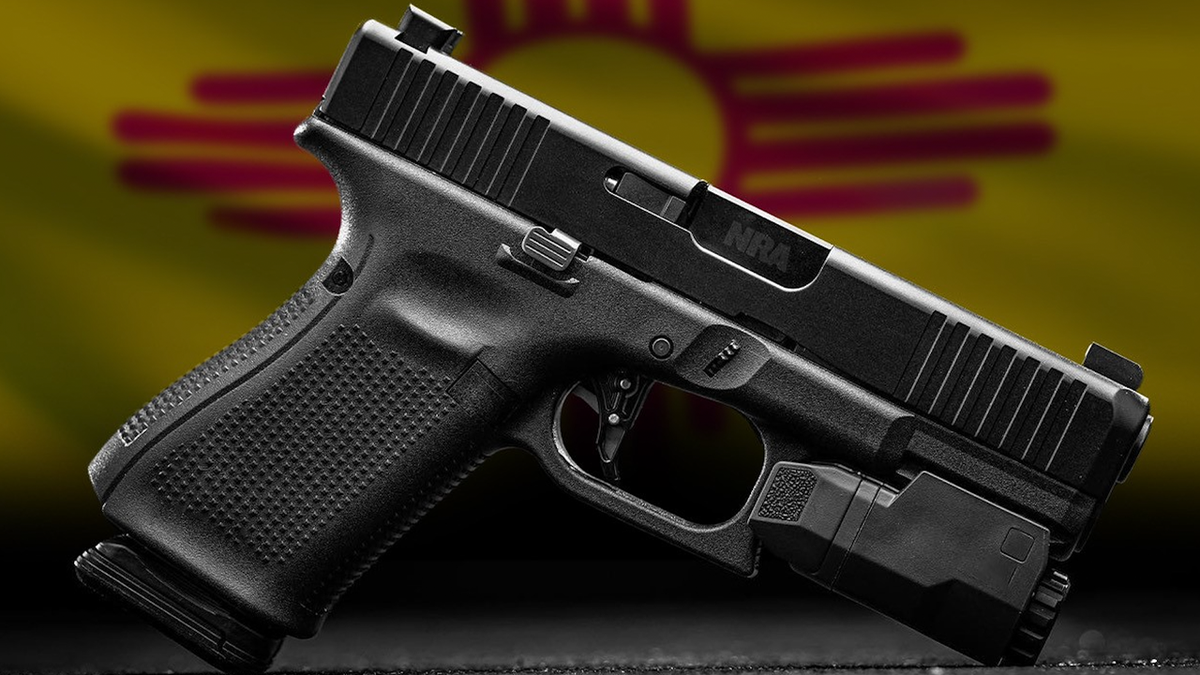 "As a matter of fact, most of the evidence shows that it decreases it because people who are concealed carry tend to have more training and tend to be more aware," she said.
Smith said that suicide prevention and mental health funding have shown to be far more successful in curbing gun violence in communities across the U.S.
Furthermore, she noted that violence interruption programs such as Project Ceasefire and the capital regional violence programs have produced "amazing" results.
The impact of gun violence on schools has also been a major topic of concern for politicians and nonprofit organizations for several decades. Smith said that "See Something Say Something" programs, wherein students are told to alert adults if they are concerned for a classmate or suspect someone may use a firearm, have been "incredibly helpful."
Regarding mass shootings, Smith said research has shown shooters are often motivated by images of violence and news they see online, something which is almost "contagious."
"If we can get the news to stop naming and putting photos up of mass shooters, that in and of itself really reduces the impulse for the next person. I would say that it helps with the contagion issue," she said.
NEW MEXICO GOV. GRISHAM SWIPES AT FELLOW DEMOCRAT WHO CALLED HER GUN CARRY BAN UNCONSTITUTIONAL'
Georgia College and State University Assistant Professor of Business Law Nicholas Creel, also said he finds it very difficult to see how Lujan Grisham's "blanket suspension" will survive judicial challenge. While the suspension is temporary and geographically limited, Creel said any law or executive action that limits the rights conveyed by the Second Amendment has an "incredibly high bar to clear."
"Any curtailment of a fundamental right like the right to bear arms must be narrowly tailored, using the least restrictive means to achieve a compelling government interest. The governor's ban comes off as far too sweeping to meet that standard, and so I fully expect it to be struck down," Creel added.
Smith expressed concern that Lujan Grisham's order would waste taxpayers' money and burden the state through lawsuits. If the state is spending time, money and resources trying to defend its ineffective policies, Smith worried it would take away from programs that have been shown to work.
"I don't see her move as popular on the left. I mean, some anti-gun politicians, at least in California, have come out and said, no, this is terrible. Right? This is just a dumb move. I wish the politicians who were doing things like this would really look at how much these things are going to cost."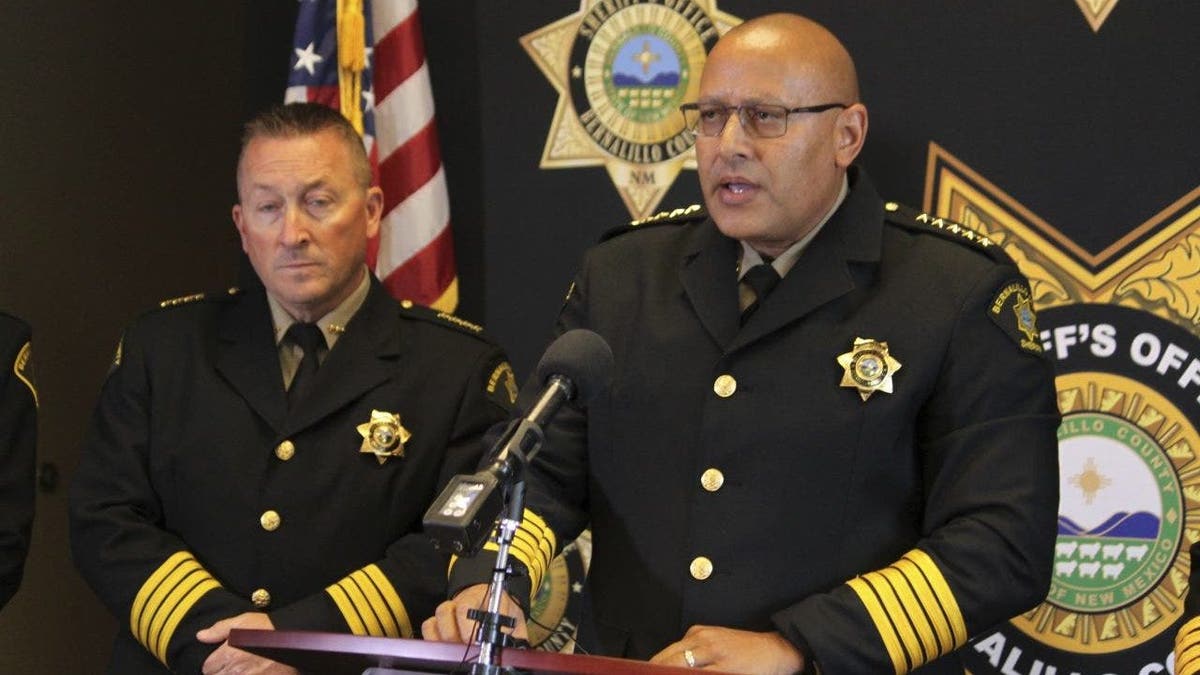 GOP ASKS UNLIKELY BIDEN ADMIN ALLY TO STEP IN TO STOP NM'S 'UNCONSTITUTIONAL POWER GRAB'
"Gov. Grisham's actions are blatantly unconstitutional," The Constitution Study Founder Paul Engel told Fox News Digital. "Contrary to her assertions, there is no 'emergency clause' in the Constitution. As the supreme law of the land (Article VI, Clause 2), it cannot be superseded by the Congress, President, or a state governor. Therefore, her action is void, as recognized by the Supreme Court in Norton v. Shelby County: 118 U.S. 425 (1886)."
Engel said that while many people are focusing on the Second Amendment violation, Lujan Grisham's actions also violate the Due Process Clauses of the Fifth and Fourteenth Amendment.
"Should she, or anyone in her government, actually attempt to fine someone for violation of her illegal order, they would not only be violating the Fourth Amendment's unreasonable search & seizure clause but committing a federal crime under 18 USC §242," he said.
Malcolm cited District of Columbia v. Heller (2008), McDonald v. City of Chicago (2010) and New York State Rifle & Pistol Ass'n, Inc. v. Bruen (2022) as recent examples of the Supreme Court clarifying the Second Amendment.
"The Supreme Court has found in these three recent decisions that people have the right to keep and bear arms for self-defense and other lawful purposes, that self-defense is absolutely crucial, because no matter how many police forces you have or how active they are, they can't be there all the time," she said.
She added that places with stringent gun laws tend to have more crime because the legislation is only abided by lawful citizens, not criminals.
HOUSE REPUBLICANS PUSH TO CONDEMN NEW MEXICO GOV FOR 'BLATANTLY VIOLATING' SECOND AMENDMENT
Malcolm, who wrote the book "Guns and Violence: The English Experience," recalled how the 1996 Dunblane massacre in Scotland eventually led to Parliament implementing new laws that ended with a near-total ban on handguns.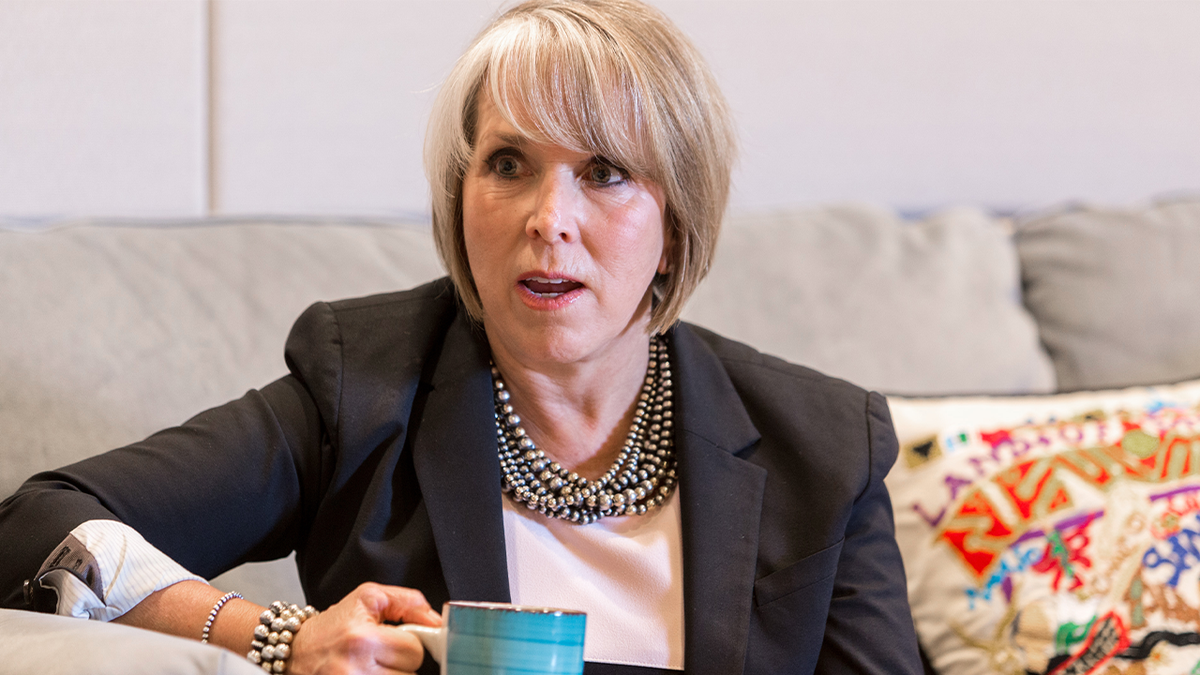 "Ten years after they took everybody's handgun, handgun crime had double. So, taking away weapons from law-abiding citizens is not the way to have a safer society," she said.
According to Malcolm, Lujan Grisham's order violates the National Constitution and Bill of Rights and supersedes New Mexico's Constitution and laws.
"She says, well, no law is absolute, nor is her oath to defend the Constitution," Malcolm said. "So apparently, any time she feels like the Constitution isn't really giving her what she wants or that there's some proclaimed emergency, she says, you know, she can basically take away people's individual rights."
Lujan Grisham's office did not return Fox News Digital's request for comment. 
CLICK HERE TO GET THE FOX NEWS APP
For more Culture, Media, Education, Opinion and channel coverage, visit foxnews.com/media