by Jeff Gross, contributing writer
Photo: National Archives
In Rhode Island, recently, a couple of anti-gun bills passed, as did a bill to force the RI Attorney General to document how gun crimes are handled/prosecuted from start to finish. The pair of anti-gun bills has one bill that increases the penalties for someone who buys a firearm and gives or sells it to someone else who is not permitted to own a firearm – commonly referred to as a strawman purchase and sale. The second bill prohibits and criminalizes the carrying of concealed firearms by individuals who have been vetted and licensed to carry – on school grounds. The second bill is especially of concern to the 2nd Amendment community out of concern that schools could become even more unprotected soft targets. It may even fall to the pending New York concealed carry case before the US supreme Court (SCOTUS) if they rule in favor of gun owners. The New York concealed carry case will be argued this fall.
Statements will be made that the assault weapon bill did not pass, but to clarify, that bill had little to no chance of being heard as there is an assault weapon case before SCOTUS right now. The Rhode Island legislative leadership made a prudent move by holding the assault weapons bill at bay as there was an impending lawsuit if it did pass. Like the assault weapons bills, the felonious non-locking-up of firearms in one's home was pulled at the eleventh hour, as again there was an impending lawsuit just waiting for the bill to pass.
Monetary Class Action lawsuits by the organized groups in the gun-owning community may be coming of age. This type of lawsuit, or any with significant monetary penalties are not something Rhode Island can afford.  
The above mentioned SCOTUS cases are not the only gun cases in their chambers. A variety of other gun issues are already in house, waiting for the justices to return from summer recess, and there is an expectation that when SCOTUS reconvenes in September a number of other cases will be also submitted for review. The New York concealed carry case may indeed be the case that ultimately turns the tide on the gun issue. Stay tuned!
Note: President Biden stated in the CNN Town Hall event the other night that he wants to ban handguns and that crime is down. This was the same town hall where he made the confusing, and still not yet clarified "sucking the blood out of kids" remark. (on The White House website: https://www.whitehouse.gov/briefing-room/speeches-remarks/2021/07/22/remarks-by-president-biden-after-marine-one-arrival-4/)
What out of touch and unfortunate statements. We've seen similar statements walked back by either the President or his spokespeople many times, but nothing yet on explaining his
banning handguns" one that is protected by the US Constitution.
While crime is skyrocketing in most American cities (Asian hate crimes up 900% in NYC alone), the President missed the ruling of how SCOTUS ruled in favor of Dick Heller vs Washington DC that Handguns "cannot be banned". As for his last remark about kids – you decide!
_____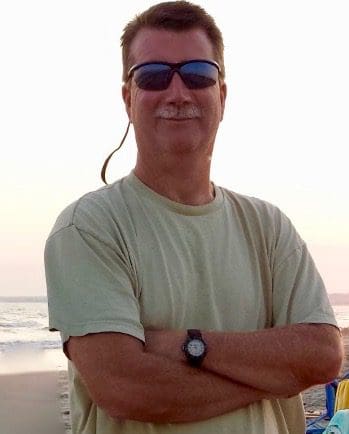 Jeffrey "Jeff" Gross spent 21 years as an Analytical Chemist at the USCG R&D Center in Groton, Connecticut, Woods Hole Laboratories, and Helix Technologies. Changing careers is a "great learning experience for everyone", Jeff says, and I'm an avid outdoorsman and conservationist, a student of the sciences, and the world. The US holds too many wonders not to take a chance and explore them".
Jeff is the Model Train and Railroad entrepreneur. Proud Golden Retriever owner. Ultra strong Second Amendment Advocate and Constitutionalist. "Determined seeker of the truth". 
Jeff is a RIFGPA Legislative and Legal Officer, Freshwater Chairman, NRA Liaison.
His subjects include Outdoors, Second Amendment, Model Railroading, and Whimsical.
He can be reached at: trainsbythe144@aol.com