by Jeff Gross, contributing writer
This past weekend the HUB division of the National Model Railway Association hosted its annual Model Train show in Marlboro, Massachusetts. The Show was a spectacular one. Attendance was robust with people from all walks of life and all ages in attendance. Of particular note is the number of young girls and women in the 5 to 93 age range getting involved in the hobby.
Four years ago, a statement was made to many of the leading hobby manufacturers that a new venture is to get the ladies involved in the hobby as to make it a family hobby. As usual the company reps replied that they are doing fine and do not need to pursue that route – implying it was a male hobby. Funny… the National Rifle Association implied the same thing to this writer 20 years ago. In fact, a few old men said, "We do not want women in the sport". Then, in 2018, there were 4.1 million women estimated to be involved in the shooting sports. Someone got the message!  COVID and other USA crises probably have doubled that count in the last 3 years. But that is a story for another day.
It was a pleasant surprise to see a number of young ladies at the controls of various train operating layouts. If women can fly a F15 Strike Eagle, why not run model trains?  And age makes no difference.  The enjoyment by the girls showed in the concentration and focus of getting the 20+ freight car trains to negotiate the curves and other moving trains on the layouts. When asked "why do you run model trains?", Taylor quipped "because it is fun!"  There you go. She is an operator for the last 4 years, having been taught by her grandfather, Peter, of the Pepperell, Massachusetts Model RR Club. Also noteworthy is the fact that Taylor involved her two friends, Emmy and Stephanie, in the hobby as well. 
These ladies are involved in all aspects of the Club, from layout and set up, to breakdown at the end of the shows. All three ladies each carried out a four-foot layout module section on their own. Nearby, Matt and his mom (who has her own model railroad) takes a closer look at the details of the European Layout.
As seen in other pictures, Jen and Jane are moving items consisting of N scale freight with ease, along the T-Trak modular group. N Scale is fast becoming a popular scale especially for those with limited layout space. With a variety of model railroad scales women can easily pick a scale that will fit their space and budget requirements. Please note that only a small fraction of the girls and women in attendance are photographed, and an estimated 35% of the attendees were female. That is a great start!
In 1957 Lionel Train Co. produced a pink and lavender girls' train. Very few sets sold and as a result the set was considered a selling flop. The United States had not come to realize the potential and strengths of the female market.  (Note: Currently the rare 1957 girls train is valued at $2000 with original boxes and set box).
Model Railroading is a hobby of "back to basics" – a family Sunday dinner and operate the model trains traditional type of event. This hobby is classy one, opposed to the supposed Hollywood role models having our daughters dress in outfits like someone who would stand under a red light. The model train industry has quite a few themes that may appeal more to females, such as Disney, various vacation attractions/ vacation locations, Christmas-themed like Frosty, Rudolf and friends, various soda and candy trains, and then there is Wine Country like Napa Valley. Or they may be just true railroaders like Taylor, Emmy, Stephanie, Jen, and Jane and follow actual railroad names.  Many railroads today have very colorful and attractive paint schemes.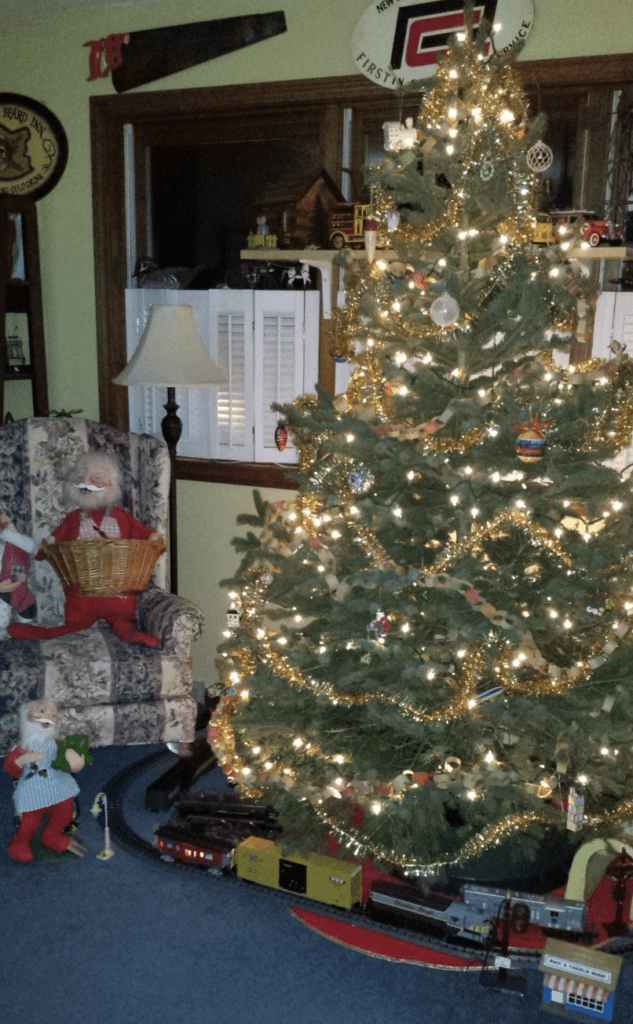 For the single parents with a daughter or daughters this isn't just a guy's hobby anymore.  There is nothing more magical and traditional than a train set under the Christmas tree. 
Ironically Fox News featured a story the other night about the iconic Lionel trains at Christmas. The tree is also a great place to introduce the hobby to your daughters, nieces, wives, and girlfriends. Diamonds are a girl's best friend, however, model trains build character, confidence, self-esteem and strong families. 
Email this author for recommendations on how to get started.  Lionel, Atlas, Mike's Train House, Athern, Kato and Woodland Scenics Model Train companies… I hope this time you get the message!
_____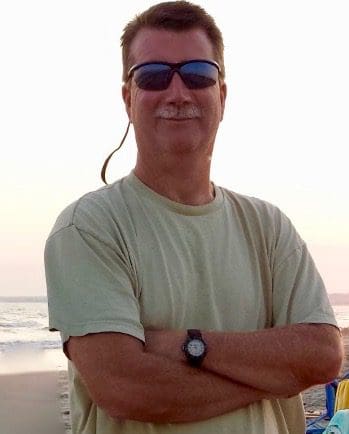 Jeffrey "Jeff" Gross spent 21 years as an Analytical Chemist at the USCG R&D Center in Groton, Connecticut, Woods Hole Laboratories, and Helix Technologies. Changing careers is a "great learning experience for everyone", Jeff says, and I'm an avid outdoorsman and conservationist, a student of the sciences, and the world. The US holds too many wonders not to take a chance and explore them".
Jeff is the Model Train and Railroad entrepreneur. Proud Golden Retriever owner. Ultra strong Second Amendment Advocate and Constitutionalist. "Determined seeker of the truth". 
Jeff is a RIFGPA Legislative and Legal Officer, Freshwater Chairman, NRA Liaison.
His subjects include Outdoors, Second Amendment, Model Railroading, and Whimsical.
He can be reached at: trainsbythe144@aol.com