ROGER CLIFFORD
BENTON- Roger "Babe" Clifford, 95, passed away on Friday, April 8, 2022. Roger was born on November 17, 1926, in Benton to Harold and Marguerite (Stinchfield) Clifford.
He graduated from Lawrence High School, inFairfield, in 1945. On June 5, 1952, he married Gloria Hunter at the First Baptist Church, in Fairfield. She was the daughter of Walter and Maud "Cain" Hunter of Benton.
Roger worked at Keyes Fibre Co. in Shawmut, for six months and then went to work for Reginald Gray Farm, in Clinton, for four years. In October of 1950, he started work as a head herdsman at the Maine Breeding Corp., in Vassalboro, for 16 years, when they consolidated with Eastern A.L Corp, of Ithaca, New York.
In 1966 Roger started to work as an artificial inseminator for Eastern A.L. Corp., in the Waterville unit. He retired November 1988 after 22 years of service.
Roger belonged to the Vassalboro Lions Club, Riverside Volunteer Fire Dept., Clinton Lions Club, Clinton Historical Society, Clinton Cemetery Committee, and a member of the Clinton Senior Citizens.
Roger was a man of many interests including gardening, hunting, trapping, raising bees for honey, snowmobiling and doing odd jobs for people. He owned two John Deere tractors, a Model B 1941 and a Model A 1950. In the early days they were used for haying.
Later he loved giving his grandsons and other children tractor rides on the "putt-putts". He also raised young stock to sell for his children's education.
Roger will be missed by his daughter, Ann Shores and her husband George, and their son Keven and wife April, of Benton; his son, Peter Clifford and wife Cathleen, and their sons Philip and wife Chelsea and Jacob, all of Benton; his great-grandchildren Ashley, Maxwell and Norah; his brother Allen and his wife Goldie, of Canaan; sister-in-law Patricia Hunter, of Skowhegan; and many nieces and nephews.
Besides his parents, Roger was predeceased by his wife, Gloria, who passed away in May 1988, following 36 years of marriage; his five siblings, Harolyn "Stub" Clifford, Marion Liberty, George" Dee Dee" Clifford, John Clifford and Ellen Holt; and his in-laws, Keith and Lizzie Hunter, Harvey and Ophelia Hunter, Guy and Phyllis Hunter, and Dana Hunter.
Arrangements are under the care and direction of Veilleux and Redington Funeral Home 8 Elm St. Waterville Maine 04901. http://www.VeilleuxFuneralHome.com.
A Celebration of Life was held on Friday, April 22, at the MacCrillis-Rousseau VFW Post #8835, in Winslow.
A burial will be held later in the spring.
In lieu of flowers, please send donations to: MaineGeneral Hospice, P.O. Box 828, Waterville, Maine 04901, or a charity of your choice in Roger's name.
PATRICIA D. FERNALD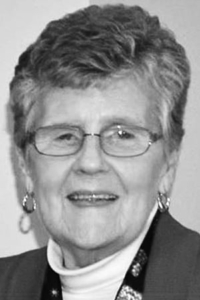 WINSLOW – Patricia "Pat" Dutil Fernald, 82, passed away at MaineGeneral Medical Center on Thursday, April 14, 2022, following a period of declining health. She was born at home, in Winslow, on July 5, 1939, the daughter of Albert and Henrietta Chasse Dutil.
Pat was educated in Winslow schools and was a lifelong resident of Winslow. On September 7, 1957, Pat married her high school sweetheart and the love of her life, Hartley "Buzz" Fernald. They were married at St. John the Baptist Church, in Winslow, and were married for 64 years. Together, they raised three children.
She was a devoted wife and mother. While raising her family, she volunteered in her children's activities and sports. She was a Brownie leader and Little League volunteer. She also served as president of the Winslow Band Boosters Club, the Winslow Baseball Boosters Club, and the Winslow Basketball Boosters Club. Pat was a volunteer for the annual Winslow Fourth of July celebration. She was a lifelong communicant of St. John the Baptist Church, served as a Eucharistic Minister and Church Council member. She also taught CCD classes.
After raising her family, Pat worked for several years in the Post Office Annex located at the 107 Store, in Winslow. Pat was a phenomenal cook and baker. She loved every holiday, especially Christmas. She received great joy watching her children, grandchildren and great-grandchildren experience the magic of Christmas.
Pat was skilled at knitting and crocheting. She was an avid reader and shared her love of reading with her daughters. She was a die-hard Red Sox and Patriots fan.
Pat enjoyed traveling with her husband, children, and friends.
In addition to her parents, she was predeceased by her daughter, Vicki Ann Falconer; her sister, Theresa Dutil; brothers, Louis "Pete" Dutil; Joseph "Bob" Dutil; Daniel "Chi-Chi" Dutil; sister-in-law Evelyn Dutil; nephew Kevin Dutil.
Pat is survived by her husband, Hartley "Buzz" Fernald; her daughter Terry Lynn Ladd and son-in-law Donald Ladd; son Peter Fernald and daughter-in-law Karen Fernald; son-in-law Eric Falconer; grandchildren Matthew, Erin and Kaitlyn Falconer; Tyler Ladd and his wife Krystle "Kae" Ladd, and Trevor and Taylor Fernald; great-grandchildren Amaya, Marcella, Darren and Kamrin; brother Albert "John" Dutil and his wife Lorraine Dutil; sisters-in-law Claire Dutil and Therese Dutil; as well as many nieces, nephews and cousins.
At Pat's request, there will be no visiting hours.
A Mass of Christian Burial will be held at 9 a.m., on Saturday, April 30, at St. John the Baptist Church, 26 Monument Street, Winslow, Maine 04901.
Interment will be at a later date.
Arrangements are under the direction and care of Gallant Funeral Home, 10 Elm Street, Waterville.
An online guestbook may be signed, condolences and memories shared at http://www.gallantfh.com.
In lieu of flowers, please consider a donation in Pat's name to St. Jude Children's Research Hospital, 501 St. Jude Place, Memphis, TN 38105.
THERESA A. RENY
NORTH VASSALBORO – Theresa A. (LaPierre) Reny, 70, of North Vassalboro, passed away peacefully on Friday, April 15, 2022, following her short but strong battle with cancer. She was born in Waterville on March 10, 1952, the youngest daughter of Leodore and Doris LaPierre.
Theresa graduated from Waterville High School in 1970. She worked at Reny's Market, on North Street, where she met her husband, Patrick, and then worked at First National Grocery Store, in Waterville.
She became a full time teller, which she did for the majority of her life. She started out at People's Heritage Bank, went to St. Francis de Sales Federal Credit Union (Greater Waterville Area Federal Credit Union), both in Waterville, and ended at KV Federal Credit Union (Health First Federal Credit Union).
In between her full time job as a teller, she also worked part time at Rich's Department Store, McDonald's, and Marden's, all in Waterville. She was a hard worker and loved to be busy. She realized she wasn't quite ready for retirement and worked part time at Walgreen's, in Winslow.
She never missed a thing of her two grandchildren from school functions to extracurricular activities. She sat on more soccer fields, football fields, basketball courts, softball fields, and baseball fields then almost anyone. You could see her smiling and hear her cheering as she watched them play. She was an avid game show watcher and there wasn't a game show that she didn't enjoy. She loved her scratch tickets and enjoyed getting some each weekend to pass the time.
Theresa was predeceased by her husband of 41 years, Patrick Reny, her parents, Doris and Leodore LaPierre, brothers Ronald LaPierre, Louis LaPierre, and Francis LaPierre, and sisters Doreen Crain and Marie LaPierre.
Theresa is survived by her daughter Crystal and her husband Robie as well as their two children, her only two grandchildren, Harly and Tucker, all of Winslow; her sister Gloria Blanchet, of Waterville, nephew Scott LaPierre, of Albion, and many, many other family members and friends.
Arrangements have been entrusted to Veilleux and Redington Funeral Home, 8 Elm Street Waterville, Maine.
A Mass of Christian Burial was celebrated on Saturday, April 23, 2022, at Notre Dame Catholic Church, in Waterville, Maine. A private family burial followed at St. Francis Cemetery, in Waterville, Maine.
In lieu of flowers, please support Harly and Tucker as Theresa always did, by sending donations in her name to WHS Project Grad 2022, or WHS Football Boosters, c/o Winslow High School, 20 Danielson Street, Winslow, Maine 04901.
JAMES A. SMITH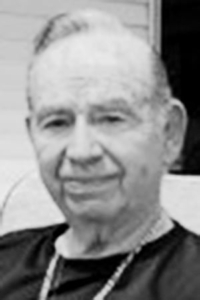 WATERVILLE – James Allan Smith "AKA: Big Jim", 87, passed away at his home on Friday, April 15, 2022. Jim was born in Bangor on December 30, 1934, the son of Oscar and Pauline (Stewart) Smith.
He attended schools in Waterville and graduated from Oak Grove-Coburn, in Vassalboro, and attended Colby College. in Waterville.
Jim proudly served in the U.S. Air Force in Korea. He was a finance specialist and he received three medals during his service: Good Conduct, Overseas Service and Expert Sharpshooter. After his time in the Air Force, he worked as a salesman for his family business, Eastern Packing, which was later sold to Jordan's Meats. He also worked for Ladd Paper Company and Jerry's Furniture.
In the early 1970s he bought the EZ Stop convenience store. In the mid 1970s, he opened Jim's Gun Shop, and later he turned the operations over to his son, Jimmy, but remained active in the business for more than 40 years. He was proud of the fact that he was the largest gun dealer in New England with over 2,500 guns.
As a young man he always enjoyed playing pool at the D & A Billiards Lounge, in Waterville, and went on to become Maine State Pool Champion in 1968. He was instrumental in getting TJ's Billiards established. Jim loved playing pool but it became difficult at his age so he became a spectator. He left doing what he enjoyed the most, watching the guys play pool.
Jim was an active member in the Elks, the Masons, the Shriners and also a lifetime member of the National Rifle Association (NRA). His interests also included collecting antique cars and playing billiards. He liked pawning, and he loved sports.
Jim was a loving, caring husband, father, grandfather, and stepfather. Jim enjoyed the simple routines in his life. Whether it was going to Bee's Diner for breakfast, checking out Marden's and Lakeview Lumber. Going to breakfast with his wife on Sundays with their friends, while still making time for his family.
He and his wife, George Ann enjoyed wintering in Oldsmar, Florida, for 24 years. They also enjoyed visiting flea markets whenever possible. Jim found singing to be enjoyable and George Ann loved to listen to him sing.
Jim was predeceased by his parents and his daughter, Julie A. Smith.
He is survived by his wife of 36 years, George Ann Smith; son, James G. Smith and fiancée Kathy Cunningham, of Vassalboro; daughter, Joanna L. Bearce and husband Jeffrey, of Belgrade; stepdaughter, Susan Brown and her partner Chris Chesley, of Benton; step-daughter Janet Quirion and her husband, Carl Winslow; his grandchildren include Justin Bearce and partner Tabitha Doak, of Waterville; Jayson Bearce and wife Juli, of Navarre, Florida; Amanda Turner and husband Randy, of Unity; Erin Estes and husband Steve, of Hermon; Danielle Quirion and her partner Nicolas Delli Paoli, of Gardiner; and Monique Quirion and her partner Fenton Cummings, of Saco; four great-grandchildren, a niece, Alexandra Pierce, of Stratford, Connecticut, and children.
Arrangements are under the direction and care of Gallant Funeral Home, 10 Elm Street, Waterville.
An online guestbook may be signed, condolences and memories shared at http://www.gallantfh.com.
In lieu of flowers, donations in Jim's memory may be made to Pine Tree Camp, 114 Pine Tree Camp Road, Rome, ME 04963.
PETER A. ROBINSON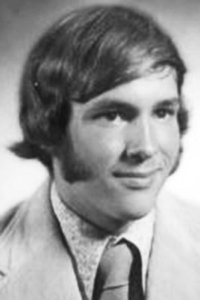 WATERVILLE – Peter A. Robinson, 66, died on Friday, April 15, 2022. He was born February 8, 1956, in Fairfield, to Eugene Robinson Sr. and Nancy (Foster) Hanson.
Peter was a graduate of Lawrence High School, in Fairfield. He was a great football player, and also participated in track. When he finished high school, Peter went into the U.S. Marines.
From there, Peter started his own construction company. For a few years he worked construction in Florida. He was also a big race car fan and had also done some racing himself. He enjoyed watching racing and the New England Patriots. He loved to go out to eat, ride around the countryside, just being out and about.
He retired when he was 62 and moved to Florida, but decided being home with family was greater than the nice weather.
Peter married his wife Rhonda on May 17, 2018.
Peter looked forward to the Fiddlers Convention every year. In his younger days he always got on the roof and mooned everyone. If you knew Peter, you will all laugh about this.
Peter was predeceased by his mother, Nancy Hanson and stepfather, Daniel Hanson and stepmother, Beverly Robinson.
He is survived by his wife, Rhonda Robinson; his father, Eugene Robinson Sr.; his son, Alex Green and wife Macy; his brothers Eugene and wife Roxanne Robinson, Timothy Robinson, William and wife Cathy Robinson, Richard and wife Hope Robinson; stepdaughter, Danylle Kelley and partner Erika Veilleux; grandchildren Carolina, Daxton, Dawson; step-grandchildren Quenten and Olyvia Kelley; and mother-in-law, Nancy Daniels.
There will be a celebration of life on May 7, at Fairfield VFW, on Main St., at 2 p.m.
LORIE J. SPROUL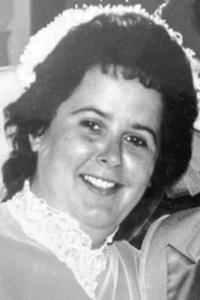 WEEKS MILLS – Lorie J. Sproul, 62, of Weeks Mills, passed away on Monday, April 18, 2022, at the Alfond Center for Health, in Augusta. She was born December 14, 1959, the daughter of Norman and Marguerite (Morang) Grant.
Lorie was an avid reader and loved to cook. She also enjoyed day long trips to any location in Maine, especially to Ocean Point. She worked nearly 20 years as a payment processor at Key Bank, in Augusta. After that, she worked for McKesson, in Lewiston. She also worked at MBNA, in Belfast, until they closed. Her last job was at Athena Health, in Belfast.
She married Blaine Sproul on June 29, 1991.
She was pre-deceased by her parents. Lorie is survived by her husband Blaine; and her sister Julie Grant, of Pittston.
There will be a private graveside service held at a later date.
Arrangements are entrusted with Staples Funeral Home and Cremation Care, 53 Brunswick Avenue, Gardiner, Maine.
Condolences, memories, and photos may be shared with the family on the obituary page of the Staples Funeral Home website, http://www.staplesfuneralhome.com.
JOAN L. FORTIN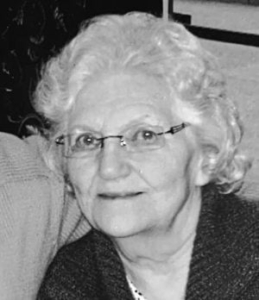 WINSLOW – Joan Little Fortin, 89, passed away on Easter Sunday, April 17, 2022, at Lakewood Nursing Home, in Waterville, following a difficult journey with dementia. Joan was born in Farmington, Connecticut, January 6, 1933. Her parents were John (Bill) and Doris (Field) Little.
She moved to Maine at a young age and lived in Winslow most of her life. In grade school, she met her future husband – Robert Fortin. They attended Winslow High School together and graduated in 1951. They married in January 1952 and recently celebrated 70 years of marriage.
Together they raised four children. Family was of utmost importance to mom.
Joan adored her children and their spouses: Cynthia and Michael Soule, of Corning, New York; Karen Sidelinger and Michael Thibideau, of Fairfield; Robert and Donna Fortin, of China; and Janet and Brian Ellis, of Winslow. She was also blessed with 10 grandchildren: Mathew (Mandie) Hall, of Upton, Massachusetts; Mark (Stacey) Hall, of Belmont, Nathan Sidelinger, of Fairfield; David (Tedi) Soule, of Raleigh, North Carolina; Sara Soule of Corning, New York; Rob (Christie) Fortin, of Troy, New York; Nicole Fortin, of New York City; Brian (Lauran) Ellis, of China; Jason (Sasha) Ellis, of Waterville, and Troy (Katie) Ellis, of Clinton. She was blessed to have 11 great-grandchildren: Bella, Lauren, Drew, Macie, Sadie, Ava, Ella, Aubrie, Robbie, Cole, and Rowan. We cannot forget little Leo and soon to be born Avery Rose.
Probably the best memories were times spent together at camp on Webber Pond with all the people she loved so much. So much fun swimming, fishing, eating, and laughing.
A Mass of Christian burial will be held at 10 a.m., on Tuesday, May 3, at St. John the Baptist Church, 26 Monument Street, Winslow. Interment to follow at St. Francis Cemetery, 78 Grove Street, Waterville. A reception at Notre Dame Church, 116 Silver Street, Waterville, will be held following the service.
Arrangements are under the direction and care of Gallant Funeral Home, 10 Elm Street, Waterville, ME.
An online guestbook may be signed, condolences and memories shared at http://www.gallantfh.com.
In lieu of flowers, donations may be made in Joan's name to St. Jude's Memorial Giving, 501 St. Jude Place, Memphis, TN 38105 or Beacon Hospice, Amedisys Foundation, 5 Community Drive., Augusta, ME 04330.
LUCILLE V. AUDET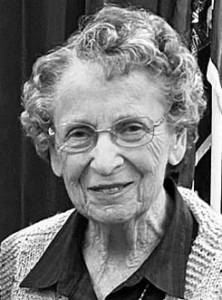 WATERVILLE – Lucille Violette Audet, 93, peacefully passed away on Monday, April 18, 2022, following a period of ill health. She was born in Belmont, Massachusetts, on December 17, 1928, to Louis and Eva Violette, the fourth of six children.
She was raised in Fairfield, and was a proud graduate of Lawrence High School. After graduation she attended hair dressing school in Augusta. She worked as a hair stylist in her home beauty shop until her retirement.
On Sept. 6, 1948, she married the love of her life, Paul A. Audet. They built their home on Military Avenue, in Fairfield, where they raised their family and remained for 61 years. She was very proud of the home they built together and enjoyed tending her flower and vegetable gardens.
Her favorite place in the world was the cherished camp at China Lake her father built. She spent every summer of her life going to camp in some capacity and passed the love of camp on to her children and grandchildren.
She was a communicant of the former Immaculate Heart of Mary Church, in Fairfield, and Sacred Heart Church, now part of Corpus Christi Parish, in Waterville. She faithfully volunteered for several organizations, including Sacred Heart soup kitchen and Ken-A-Set during her retirement. One of her great joys was as executive secretary of the annual Lawrence High School Alumni banquet that she helped coordinate for many years. She was passionate in this endeavor and worked tirelessly to ensure it was always a success. In recognition of her efforts, she was the proud recipient of the Lawrence Alumni Bulldog Award in 1988.
Knitting was a hobby she enjoyed throughout her life and was a skill for which she had a great talent. She continued knitting despite age and arthritis and enjoyed knitting lessons at the Yardgood's Center, in Waterville, into her 90s. Her family treasures the handmade afghans, mittens, hats and intricate sweaters she crafted.
Survivors include her children, Rebecca Comeau (Paul), of Colorado Springs, Colorado, and Surry, Eve Foley (Joe), of Vassalboro, Andrew Audet, of Benton, Sarah DeWitt (John), of Sidney, and Thomas Audet (Heather), of Brewer; a sister, Rosemarie Hagerty; and sister-in-law Theresa Violette; 14 grandchildren, Tracey Rich (Joe), Scott Comeau, Matthew (Jen), Amanda (Derek), and Micah Meader, Melissa, Brian (Sydnee), and Benjamin (Felecia) Audet, Alexander (Sarah), Spencer (Ceilya), and Adam DeWitt, Elijah, Elisabeth, and Noah Audet; great-grandchildren Tan Nguyen, Rebecca Rich, Seamus and Julianna Meader, Abigail and Cameron Stewart, and Laynee Audet.
She was predeceased by her husband Paul, parents, paternal aunts, Rose Brillant, Blanche Marcia and Yvonne Poulin, her siblings, Louis Violette, Robert Violette, Lorraine McAleer, and James Violette, and a granddaughter Susan Comeau-Nguyen.
At her request, there will be no visiting hours.
A Mass of Christian burial will be held on Thursday, May 26, at 10 a.m., at Notre Dame Catholic Church, Silver Street, Waterville with a reception to follow.
Arrangements are in the care of Lawry Brothers Funeral Home, 107 Main St., Fairfield where memories may be shared, and an online register book signed by visiting http://www.lawrybrothers.com.
In lieu of flowers, the family requests that gifts in her honor be sent to the Fairfield InterfaithFood Panty, 23 Lawrence Avenue, Fairfield, Maine 04937.
PAULINE T. CARRIER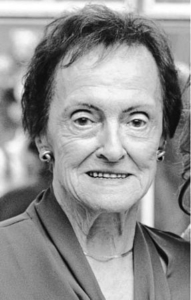 WINSLOW – Pauline T. Carrier, 87, passed away peacefully at her home on Wednesday, April 20, 2022, following a brief illness. She was born on November 26, 1934, in Winslow, the daughter of Albert and Leda (Talbot) Quirion.
She attended Winslow schools and was employed the vast majority of her life by the C. F. Hathaway Shirt Company, in Waterville, retiring in 1997.
She married Robert L. Carrier on May 5, 1956. They spent 63 years together until his death in 2019.
She was fortunate enough to know each of her five great-grandchildren well and that filled her with great adoration. She loved life and found great joy in feeding the wild and domestic animals in her backyard daily. She believed living in the moment.
She was predeceased by her husband, Robert; by her parents, Albert and Leda; by her sister, Lorraine Morey and her husband, Ted Morey; by her brothers, Joseph B. R. (Ronald) Quirion, Robert Quirion, Raymond Quirion and his wife, Enid Quirion; by her sister, Gloria Quirion; by her brothers-in-law, Robert Cryan, Eddie Carrier and his wife, Virginia (Jane) Carrier.
Pauline is survived by her son, Bruce Carrier and his wife, Rachael Carrier, of Winslow; by her grandson, Tristan Carrier and his wife, Megan Carrier and their children, Maxwell and Oliver of Hollis, New Hampshire, Colby Carrier and his wife, Danielle Carrier and their children, Parker and Everly, of Chevy Chase, Maryland; her granddaughter, Chelsea McCarthy and her husband, James McCarthy and their daughter, Elle, of Newburyport, Massachusetts; her sister, Delores Cryan; her brother, Roger Quirion and his wife, Debbie Quirion; her sisters-in-law, Lorraine Quirion and Doris Quirion; and many nieces, nephews and cousins.
Arrangements are under the direction and care of Gallant Funeral Home, 10 Elm Street, Waterville, ME.
An online guestbook may be signed, condolences and memories shared at http://www.gallantfh.com.
In lieu of flowers and contributions, do something that would please her/make her smile, such as taking someone you love out to a dinner and/or a show, telling them you love them and saying those things we unfortunately wish we had said before it is too late.
KEVIN L. McLAIN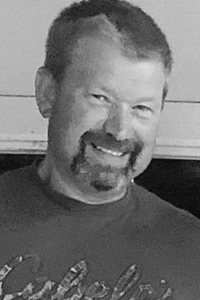 FAIRFIELD – Kevin Linwood McLain, 51, died unexpectedly Thursday, April 21, 2022, from a heart attack. He was born June 2, 1970, in Waterville, the son of Clar­ence and Alli­son McLain.
He attended Fairfield schools and graduated from Lawrence High School in 1989.
Kevin was self-taught in everything; a jack of all trades (except maybe electrical). At the young age of 14, his mother helped him get a worker's permit because the bike shop that he was spending time at figured they should put him on payroll for all of the work that he was doing. Kevin always worked. He was an employee of Hammond Lumber Company for a total of 20 years, with employment in between his time at Hammond, working for Madison Mattress and Furniture for eight years, a business that was owned by his in-laws.
Kevin met the love of his life, Kimberly Peters, in August 2000, at Unity Raceway, where he tried to get her attention … she ignored him. A few days later, at Skowhegan State Fair, Kevin's first-born son, Kyle, ran into Kim as he was coming off the merry-go-round. Persistent, Kevin called Kim the next day for a date. He proposed to her during Bike Week 2002. Kevin and Kim were married on May 31, 2003. This next month, they would have celebrated 19 years of marriage.
Kevin's interests were many: he enjoyed riding his Harley, fishing, hunting, snowmobiling, boating, camping, NASCAR, however, most of all he enjoyed spending time with family and friends. He coached Kyle's hockey team and most recently coached his younger son, Keenan, in basketball and baseball.
He spent many "wild times" at hunting camp each November with Steve, Dickey, Dan, Michelle, Lindsay, Dustin, and more recently with Keenan. He loved "Black Friday" shopping with Kim and Keenan, leaving their home at 10 p.m. on Thanksgiving and finding deals all over Southern and Central Maine, arriving back home the following night around 6 p.m.
Another favorite of Kevin's was decorating the exterior of their home and yard for Christmas. And during the warmer seasons, he would spend a lot of time at their pool or camping at the New Hampshire Motor Speedway Speedway, in Loudon, New Hampshire, and at Fryeburg Fair, in October. He loved family gatherings and BBQs. He also was a collector of automobile memorabilia and antiques.
Although gardening was not his activity, he always made sure that Kim's garden was tilled and the heated greenhouse was ready to go in the spring. And for those who knew Kevin, he was "Mr. Fix-it," especially in anything automotive. He was always lending a helping hand; he would do anything and was very meticulous including his carpentry projects; more recently building a "corral" inside their home to handle his Black Lab, Tag, and her seven pups.
Kevin is survived by his wife, Kimberly; and son, Keenan, of Fairfield; son Kyle, of Colfax, Wisconsin; his parents Clarence and Allison McLain, of Waterville; his in-laws, Ken and Brenda Peters, of North Anson; his sister-in-law and her husband, Michelle and Andy Deuble; nieces Natalynn and Rylie, all of North Anson..
Kevin was a member of the Waterville Elks Lodge #905, where there will be a celebration of his life on Thursday, April 28, from 1 to 4 p.m., located at 76 Industrial St.
Arrangements are in the care of Lawry Brothers Funeral Home, 107 Main St., Fairfield where memories may be shared, and an online register book signed by visiting http://www.lawrybrothers.com.
In lieu of flowers, please send donations in Kevin's name to Fairfield PAL, 20 Military Ave., Fairfield, ME 04937.
Responsible journalism is hard work!

It is also expensive!
If you enjoy reading The Town Line and the good news we bring you each week, would you consider a donation to help us continue the work we're doing?
The Town Line is a 501(c)(3) nonprofit private foundation, and all donations are tax deductible under the Internal Revenue Service code.
To help, please visit our online donation page or mail a check payable to The Town Line, PO Box 89, South China, ME 04358. Your contribution is appreciated!