The National Rifle Association's annual meeting is going ahead this weekend in Houston—just a few days after 21 people were shot dead at a Texas elementary school.
The NRA has declared that "weapons of any kind" will be banned at its Institute for Legislative Action Leadership Forum, including firearms, toy guns and laser pointers.
The gun lobby group has also said the convention will "reflect on" Tuesday's massacre at Robb Elementary School in Uvalde, where a teenage gunman killed 19 children and two teachers.
However, the event has sparked anger, particularly as one of the NRA's most prized firearms, the AR-15, was used by the Uvalde shooter Salvador Ramos.
When Is the NRA Convention?
The NRA Institute for Legislative Action Leadership Forum will take place over Memorial Day weekend, from May 27 to May 29, at the George R. Brown Convention Center in downtown Houston.
Rep. Sheila Jackson Lee, who represents Texas' 18th congressional district including downtown Houston, has called on the NRA to cancel the forum. Speaking at a vigil for the victims of the Ulvade shooting, she said "it's not the time" for the conference to be held.
What Is the NRA's Leadership Forum?
The NRA describes its forum as "one of the most politically significant and popular events in the country."
Tickets are free, but you must be an official member of the NRA to attend. According to the association's website, it has more than 5 million members.
The forum was canceled in 2020 and 2021 because of the coronavirus pandemic, so this will be the first gathering since 2019.
Who Is Set To Speak?
Former President Donald Trump and Texas Senator Ted Cruz are among the Republicans scheduled to speak at the NRA event.
The governor of Texas, Greg Abbott, was set to address the forum in person on Friday, but has now canceled his appearance.
"The governor will be addressing the NRA through prerecorded video," said his spokesperson Mark Miner. Abbott will instead make a return visit to Uvalde.
When Will Donald Trump Speak at the NRA Convention?
Both Trump and the NRA have been asked for comment, but have not confirmed or denied whether Trump's speech is going ahead as scheduled.
A tweet posted by the NRA, before the news of the Uvalde mass shooting, said Trump's address would take place on May 27 at 2 p.m. CDT. The post includes a clip of the former president saying: "I love the NRA. I love the Second Amendment."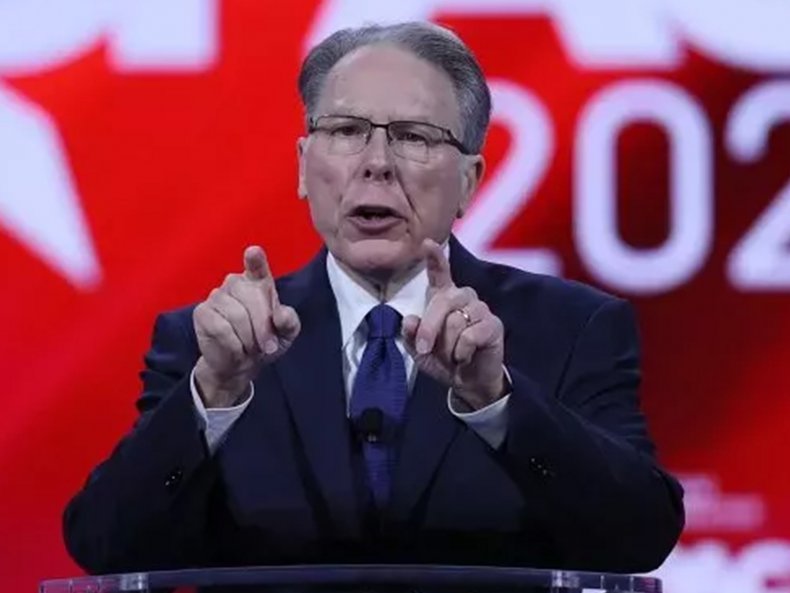 Trump's speech is set to be broadcast live on YouTube. It has been reported that the NRA spent more than $30 million on his 2016 presidential campaign.
Since Trump is set to speak, the U.S. Secret Service "will take control of the General Assembly Hall and have magnetometers in place before entry," according to the NRA website.
Update 05/27/22, 7:20 a.m. ET: This article was updated to change the images.