Illinois Gov. J.B. Pritzker's assault weapons ban signed into law last Wednesday had gun owners up in arms about the move they claim is a constitutional violation.
The Protect Illinois Communities Act effectively bans the manufacture and ownership of high-capacity ammunition magazines as well as firearms deemed as "assault weaponS" and has come under fire from sheriffs across the state who voted not to enforce the policy on the people.
"This is an outright assault on our constitutional rights," Val Finnell, national director of state and local affairs for Gun Owners of America, told Fox News Digital. 
"Sheriffs are constitutional officers. They're elected by the people, and they take an oath, swear an oath to the constitution of the state and also the United States Constitution to uphold it. If they believe that those laws are unconstitutional, then they're morally obligated not to enforce those laws. We are fully supportive of the sheriffs in Illinois who will not enforce the law," he added.
DOZENS OF ILLINOIS SHERIFFS VOW TO DEFY GOVERNOR'S ASSAULT WEAPONS BAN
Despite criticism, Pritzker and his allies maintain that the ban will effectively curb gun violence similar to that seen in Chicago's Highland Park suburb last July.
He also lambasted the sheriffs' protests as "political grandstanding at its worst" in a statement to Fox News Digital.
Critics claim the move strips lawful gun owners of their Second Amendment rights, while others slammed Pritzker for threatening sheriffs who say they refuse to enforce the law on their community's residents.
"Pritzker doesn't have the authority to 'fire' anyone who is elected; sheriffs included," former blogger Art Goodrich tweeted, adding, "ever since Pritzker got a taste for authoritarian rule through his unconstitutional executive orders for COVID, he thinks he is the sole arbiter in this state."
SEMIAUTOMATIC WEAPONS BAN BECOMES ILLINOIS LAW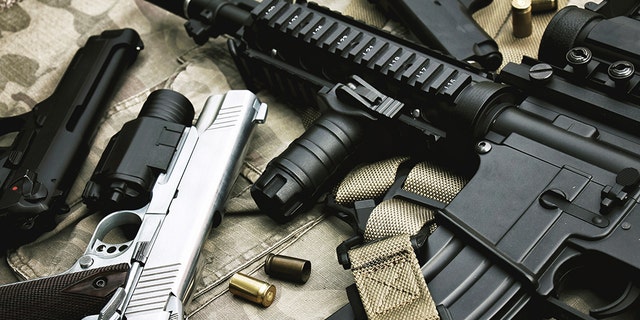 Ryan Cunningham, campaign manager for former Illinois Attorney General candidate Thomas DeVore, called the ban "unconstitutional," but said Pritzker "doesn't care."
"He seeks to achieve compliance with unlawful laws like his unlawful mandates," he tweeted Sunday.
"Our founders were not worried about tyrannical citizens. They were worried about a tyrannical government. You're a tyrant!" he tweeted separately.
Rep. Mary Miller, R-Ill., slammed Pritzker's ban as well, writing that it "blatantly violates our Second Amendment rights."
"Illinois Democrats have fought to release dangerous criminals onto the streets. Defund The Police, and take away your Second Amendment right to defend yourself. The legal battle begins!" she wrote.
SECOND AMENDMENT GROUPS WARN OF ILLINOIS GUN CONTROL BILL HEADING TO GOVERNOR'S DESK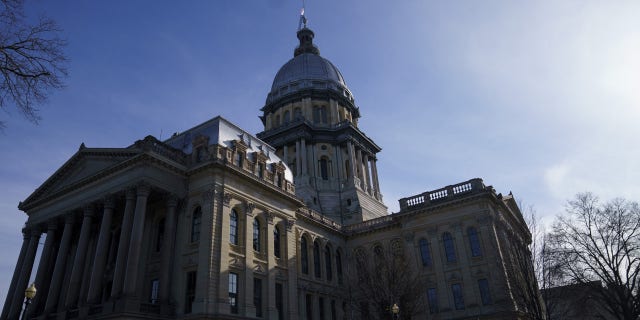 "Chicago is the most dangerous major city in the developed world. Carjackings and murders are out of control. Wealthy neighborhoods of the city employ private armed security teams. But instead of fighting crime, Pritzker and Lightfoot disarm law-abiding citizens. Shameful!" author and political commentator Steve Cortes tweeted on Jan. 10.
Lars Dalseide of the National Rifle Association weighed in on Pritzker's assault weapons ban as well, telling Fox News Digital that assault weapons bans will do nothing to reduce violent crime in the state.
CLICK HERE TO GET THE FOX NEWS APP
"​An 'assault weapons' ban in Illinois will do nothing to reduce violent crime or enhance public safety, but it will prohibit law-abiding Americans from exercising their rights. AR-15s are the most popular rifle in America and millions use them daily for a variety of lawful purposes. In addition, less than 2 percent of all crimes are committed with these firearms. It's time for politicians to hold criminals accountable for their actions and leave law-abiding Americans alone. Rest assured, the NRA will fight this unconstitutional ban," he said.
Finnell of Gun Owners of America also slammed the law for cracking down on "commonly owned" guns that have "legitimate militia use." 
"Our founders intended citizens of our country to be able to buy our military style firearms from the beginning. That's the intent of the Second Amendment. And so the AR-15 rifle or AK semiautomatic rifles in general fit into that definition," he said.
Fox News' Emma Colton contributed to this report.