Military veterans from Texas and Wisconsin are suing the Biden administration over a new rule from the Biden Administration which recategorizes up to 40 million pistols with stabilizing braces as "short-barreled rifles." 
The rule, implemented by the Bureau of Alcohol, Tobacco, Firearms and Explosives (ATF), would reclassify many pistols used with stabilizing braces as short-barreled rifles, which require a federal license to own under the National Firearms Act. Americans who fail to do so could face fines and jail time, according to the lawsuit.
The lawsuit, filed by the Wisconsin Institute for Law and Liberty (WILL), alleges that the Bureau of Alcohol, Tobacco, Firearms and Explosives' (ATF) Jan. 13 rule violates the Second Amendment and the Separation of Powers, which restricts federal agencies from enacting laws without clear authorization from the U.S. Congress.
FLORIDA BILL COULD HAND GUN OWNERS HUGE WIN, MAKE THE US A CONSTITUTIONAL CARRY-MAJORITY COUNTRY
"These military veterans defended our country overseas, and now they are defending our rights here at home," WILL Deputy Counsel, Dan Lennington, said in a statement. "WILL is proud to represent these patriots. The Biden Administration has no power to re-classify pistols as rifles, and we will vigorously defend the Second Amendment in federal court."
According to WILL, stabilizing braces, which make many types of pistols more accurate, were invented for disabled veterans to fire their pistols more safely. Conservatives and gun rights advocates have called out the ATF and the ruling as an attack on the Second Amendment. 
On the day the rule was finalized, the NRA said the Biden Administration "chose to shred the Constitution," calling the president "an enemy of our Second Amendment."
The move by ATF is part of a comprehensive gun crime strategy President Biden announced in April 2021 after a gunman used a stabilizer in the massacre of 10 people at a grocery store in Boulder, Colorado.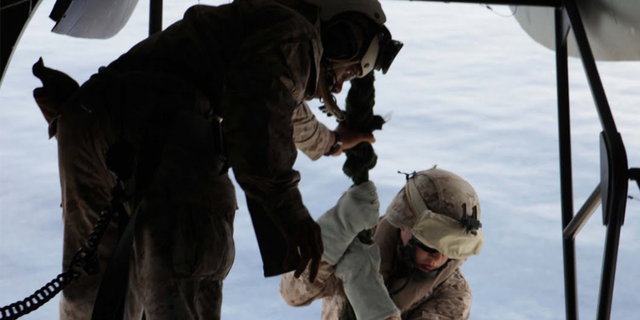 In the announcement of the finalized ATF rule, the Department of Justice (DOJ) explained that the National Firearms Act (NFA) has imposed requirements on short-barreled rifles since the 1930s "because they are more easily concealable than long-barreled rifles but have more destructive power than traditional handguns."
"Often, when pistols are converted to rifles by the use of a stabilizing brace covered by the rule, they have barrels less than 16 inches in length and must comply with the same heightened requirements that apply to short-barreled rifles under the NFA," the announcement said. 
JUDGE BLOCKS NEW JERSEY FROM BANNING GUNS IN MORE 'SENSITIVE LOCATIONS'
"Almost a century ago, Congress determined that short-barreled rifles must be subject to heightened requirements," Attorney General Merrick Garland said in the announcement. "Today's rule makes clear that firearm manufacturers, dealers, and individuals cannot evade these important public safety protections simply by adding accessories to pistols that transform them into short-barreled rifles."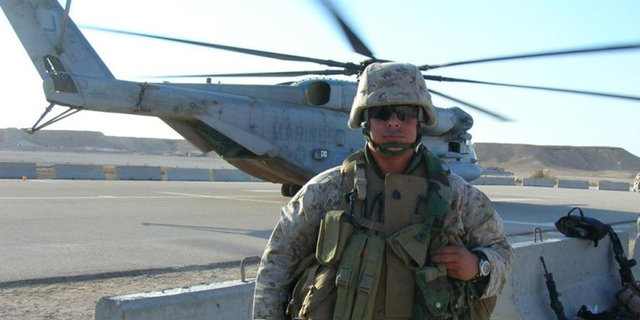 The three plaintiffs, Darren Britto of Amarillo, Texas, Gabriel Tauscher of Oconomowoc, Wisconsin and Shawn Kroll, of Hartland, Wisconsin are all American veterans impacted by the ATF rule. 
Britto is a decorated Marine combat veteran, who served in Operation Desert Shield, Operation Desert Storm, as well as in Somalia, Afghanistan and Iraq. He owns a pistol with a stabilizing brace, which has a barrel less than sixteen inches, which classifies it as a "short-barreled rifle" under the new rule, according to the lawsuit. He uses the firearm for personal defense, competitive sport shooting, recreation actives with family and as part of his employment as a firearms instructor. 
VA HOUSE REPUBLICANS VOTE DOWN GUN CONTROL MEASURES AFTER RECENT SHOOTINGS ON SCHOOL CAMPUSES 
Tauscher served overseas as an Infantry Marine and later as a security contractor after his service. In 2020, Tauscher was ambushed and shot 15 times in Minneapolis, after which he spent 85 days in the hospital, where he underwent multiple surgeries. He owns a pistol that also has a barrel less than 16 inches with a stabilizing brace, which he said he uses for personal protection and recreation, according to the WILL.
Kroll, a decorated Marine combat veteran who served in Afghanistan from 2009 to 2010, also owns a pistol with a 10.5 inch barrel and a stabilizing brace, which he uses for recreational target shooting, hunting and person defense, according to the WILL. 
CLICK HERE TO GET THE FOX NEWS APP
Fox News Digital's Chris Pandolfo contributed to this report.