Good Tuesday morning.
It's Election Day in Florida.
Voters in six Florida counties have opportunities to cast ballots in municipal elections ranging from City and Town Council contests to charter amendments.
Among the most high-profile local elections, Tampa voters will decide on all but one City Council district in the state's third most populous city. Mayor Jane Castor will be at the top of the ballot, but she's all but guaranteed re-election after drawing only write-in competition.
But Tampa's first openly gay Mayor is on the ballot elsewhere, too. Contests in Districts 3 and 4 are heavily impacted by politics surrounding the Mayor's Office, including the citywide District 3 race in which Castor's longtime partner's mom, Janet Cruz, is running to unseat incumbent Lynn Hurtak. In the single-member District 4 race, incumbent Bill Carlson is facing re-election against wealthy challenger Blake Casper after he was recruited to challenge Carlson's brand of anti-Castor governance.
Castor endorsed Cruz and she plans to cast her ballot at 10 a.m. at her polling location.
A feisty election cycle in the affluent Miami-Dade town of Pinecrest will also be decided today, with voters having their final chance to return mail ballots in the absentee-only referendum election. That race has pit residents on both sides of the ballot question against one another, in a contest that has at times gotten ugly.
Here's what's on the ballot throughout the state:
Flagler County:
The city of Flagler Beach will elect two City Commissioners for three-year terms. Candidates include Rick Belhumeur, Bob Cunningham, Doug "Bruno" O'Connor, Deborah R. Phillips, and Scott Spradley.
The town of Beverly Beach will determine the outcome of five charter amendments in a mail ballot-only election. Questions include whether the city should use common language in its charter and delete obsolete terms; whether to up the residency requirement for elected officials living within the town limits from six months to one year; whether to standardize the town's qualifying period to five business days after the town's first meeting in January; whether to include state of Florida provisions for runoff elections; and whether to clarify the ditties of the Town Clerk in budgeting.
Hillsborough County:
The Mayor's race and six City Council contests are on the ballot in Tampa. Here's who is running.
Mayor:
Jane Castor (incumbent)
Belinda Noah (Write-in)
City Council District 1:
Sonja P. Brookins
Joseph Citro (incumbent)
Alan Clendenin
Chase Harrison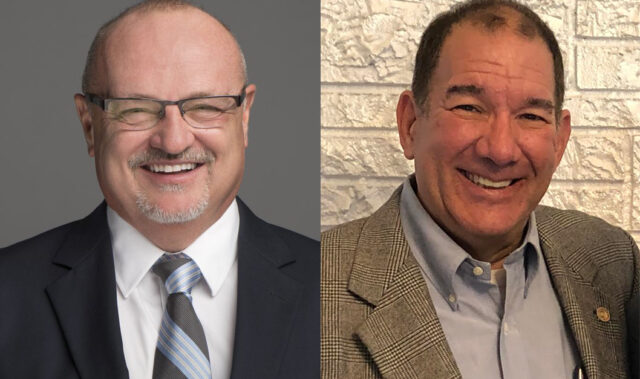 City Council District 2:
Michael Derewenko
Robin Lockett
Guido Maniscalco (District 6 incumbent)
Mike Suarez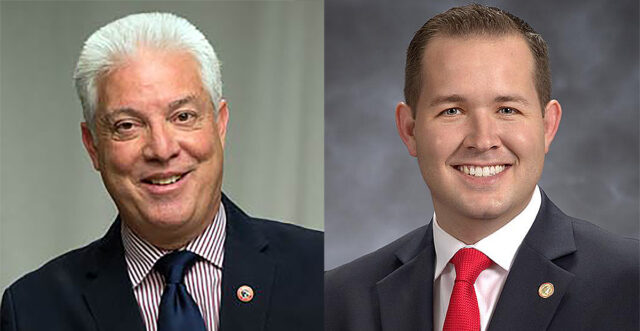 City Council District 3:
K.J. Allen
Cruz
George "The Hunted" Feshev
Hurtak (incumbent)
Jose Vazquez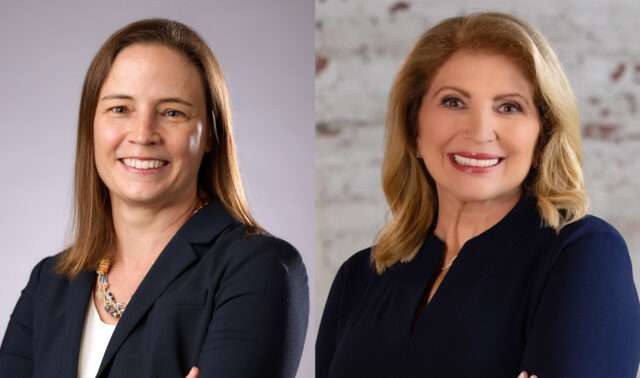 City Council District 4:
Carlson (incumbent)
Casper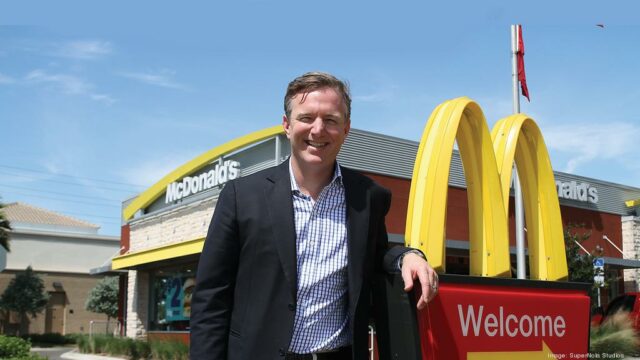 City Council District 5:
Orlando Gudes (incumbent)
Gwendolyn Henderson
City Council District 6:
Tyler Barrett
Rick Fifer
Charlie Miranda (District 2 incumbent)
Nicole Payne
Hoyt Prindle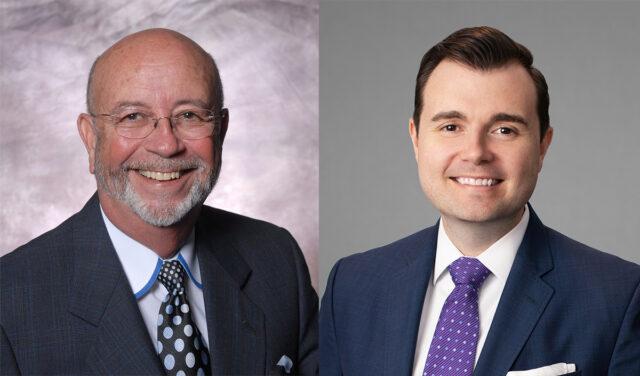 In races where one candidate fails to reach 50% plus one vote a runoff will be held on April 25 between the top two vote-getters.
Lee County:
Qualifying Estero voters will elect a Village Council member to District 5. The candidates include Gary L. Israel and Rafael "Ralph" Lopez.
In Sanibel, two of four candidates will earn a spot on the City Council. Voters will pick from candidates Richard Johnson, Jude Sincoskie, Holly Dineen Smith and Troy Cobb Thompson.
Both elections are operating under Emergency Order 23-01 from Secretary of State Cord Byrd, which allows residents to cast vote-by-mail ballots from forwardable mail and to request a vote-by-mail ballot at an address other than the elector's address on file. Both provisions were enacted to ensure voters impacted by Hurricane Ian were able to cast a ballot.
Marion County:
Registered Republican voters in House District 24 will cast a ballot in the Special Primary Election to replace former Rep. Joe Harding who resigned from office after being indicted on a charge of wire fraud related to the COVID-19 pandemic.
Five Republicans qualified for the race, including Justin Albright, Ryan Chamberlin, Jose Juarez, Stephen Pyles and Charlie Stone.
Robert "Foxy" Fox qualified as a write-in candidate, closing the Primary to GOP voters even though no Democrats or members from other parties qualified to run.
Miami-Dade:
Residents in the affluent Pinecrest will vote on a charter amendment that would require 60% voter approval for certain changes to the zoning code or land development regulations. The hotly contested race has pitted neighbor against neighbor in an unlikely controversial vote-by-mail-only election.
Putnam County:
The town of Interlachen will have three Town Council seats on the ballot while two seats will appear on the town of Welaka's ballot for Town Council.
___
There was a notable omission from the pre-Session party calendar: The Associated Industries of Florida's pre-Session reception.
The party has been a staple for more than three decades, typically serving as the final reprieve for players in the legislative process before they put their heads down for the 60-day Session that begins today.
Worry not; AIF's party has not been canceled — but it is no longer a pre-Session event and has switched to an invite-only format.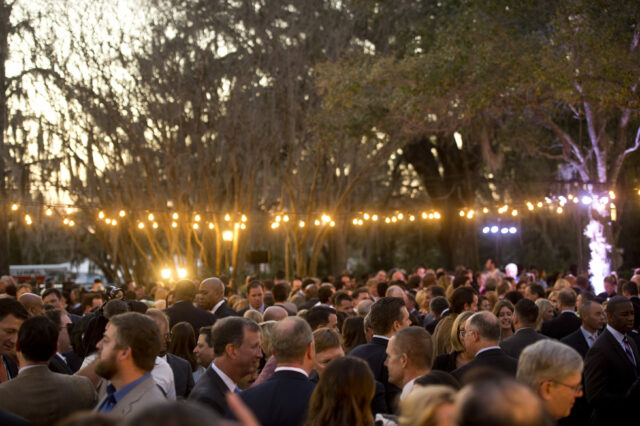 As AIF President and CEO Brewster Bevis explains: "Each year, AIF's annual reception welcomes lawmakers back to Tallahassee and provides our members a unique opportunity to spend time with them. While it has always been a great event, this more intimate, invite-only format, held Wednesday so as not to interfere with other pre-Session events, better serves that goal and is better timed for both lawmakers and our members."
Known as the "Voice of Florida Business," AIF is a powerful presence in the Capitol. Each year the association chases down several priorities that typically benefit businesses in the Sunshine State.
Its top goals this year include curbing auto glass claims and lawsuits that insurers believe take advantage of Florida's bad faith law, which rewards plaintiffs who bring cases against insurers who have deliberately denied, slow-walked or shortchanged a claim.
AIF is also singling out "letters of protection," which are letters sent to a medical professional by a plaintiff's attorney guaranteeing the provider payment for medical treatment from a future lawsuit settlement or verdict award.
— SITUATIONAL AWARENESS —
—@SenRickScott: Chag Purim Sameach! Wishing Jewish families across Florida and across the nation a joyful Purim as you commemorate Esther's courage in saving the Jewish people.
—@DannyBurgessFL: If a family can give a child a loving home, there should be no delay in placing that child. SB 664 helps ensure that. I appreciate the local agency who brought this issue to me & the Senators who supported the bill in committee today, so all FL kids feel safe & cared for.
—@GrayRohrer: Before I have to register with the government, could somebody in the FL Legislature include some money in the budget to get rid of the 5th-floor piano?
—@MiamiOpen: Novak Djokovic is one of the greatest tennis players of all time and a six-time champion of the Miami Open. We hope he is allowed entry into the country, so Floridians have the opportunity to see him compete once again.
— DAYS UNTIL —
The Oscars — 5; Florida TaxWatch's State of the Taxpayer Dinner — 7; Lilly Pulitzer Day at The Capitol — 7; Premiere date for Season 3 of 'Ted Lasso' — 8; World Baseball Classic finals begin in Miami — 10; annual Red Dog Blue Dog fundraiser — 14; 'John Wick: Chapter 4′ premieres — 17; 'Succession' Season 4 begins — 19; MLB Opening Day 2023 — 23; Tron Lightcycle/Run debuts in Walt Disney World — 28; Suits for Session — 29; 'Air' starring Ben Affleck and Matt Damon premieres — 30; NBA Play-In Tournament begins — 35; Taylor Swift 'Eras' Tour in Tampa — 40; NBA playoffs begin — 40; final performance of 'Phantom of the Opera' on Broadway — 40; American Association of Political Consultants Pollies '23 conference begins — 42; 2023 Session Sine Die — 59; 'Guardians of the Galaxy Vol. 3' premieres — 59; Florida Chamber 2023 Leadership Conference on Safety, Health & Sustainability — 63; Florida TaxWatch's Spring Meeting — 72; 'Fast X' premieres — 72; Florida Chamber 2023 Florida Prosperity & Economic Opportunity Solution Summit — 80; NBA Finals begin — 86; 'Spider-Man: Across the Spider-Verse' premieres — 87; 'The Flash' premieres — 101; Florida Chamber 2023 Florida Learners to Earners Workforce Solution Summit — 112; 'Indiana Jones and the Dial of Destiny' premieres — 114; 'Mission Impossible: Dead Reckoning — Part One' premieres — 129; Florida Chamber 37th Annual Environmental Permitting Summer School — 136; Christopher Nolan's 'Oppenheimer' premieres — 138; 'Captain Marvel 2′ premieres — 144; 2023 Florida Chamber Annual Meeting & Future of Florida Forum — 230; 'Dune: Part Two' premieres — 242; South Carolina Democratic Primary — 323; New Hampshire and Nevada Democratic Primaries — 337; Georgia Democratic Primary — 344; Michigan Democratic Primary — 357; 'Spider-Man: Across the Spider-Verse' Part 2 premieres — 389; 'Kingdom of the Planet of the Apes' premieres — 444; Opening Ceremony of the 2024 Olympic Games — 507; 'Thunderbolts' premieres — 507; 'Blade' reboot premieres — 549; 'Deadpool 3' premieres — 614; 'Fantastic Four' reboot premieres — 760; 'Avengers: The Kang Dynasty' premieres — 787; 'Avengers: Secret Wars' premieres — 976.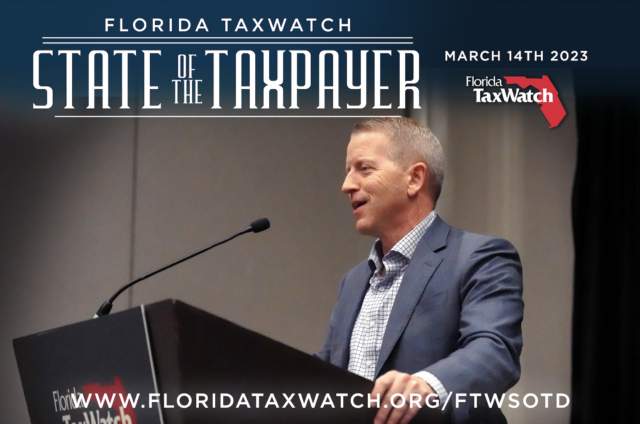 — TOP STORY —
"Florida exits nationwide voter data group over privacy, partisanship concerns" via Gray Rohrer of Florida Politics — Nearly four years after Florida joined the Electronic Registration Information Center (ERIC), a nationwide group of states that works to ensure the accuracy of voter rolls, the state is leaving the organization over concerns of data privacy and partisanship.
"I have an obligation to protect the personal information of Florida's citizens, which the ERIC agreement requires us to share," Secretary of State Byrd said in a released statement. "Florida has tried to back reforms to increase protections, but these protections were refused. Therefore, we have lost confidence in ERIC."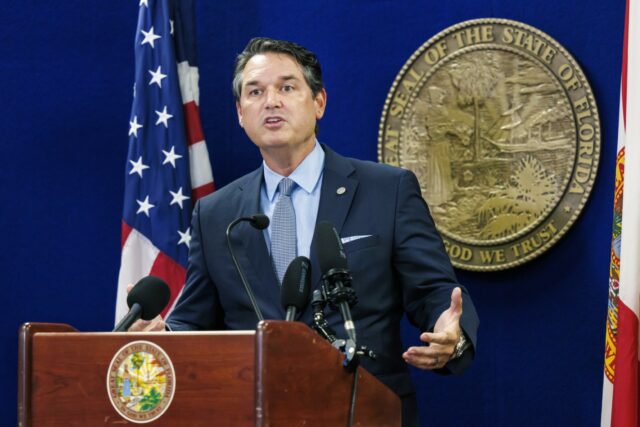 Florida wasn't the only state to leave the group, following West Virginia and Missouri out the exit door. Before the departures, 32 member states and Washington, D.C., shared voter roll data with ERIC.
In an open letter last week, ERIC executive director Shane Hamlin stated "misinformation" was spreading about the organization and pushed back on the claim its data wasn't secure.
"ERIC is never connected to any state's voter registration system," Hamlin wrote. "Members retain complete control over their voter rolls, and they use the reports we provide in ways that comply with federal and state laws.
Byrd said the concerns stem from ERIC's rejection of suggestions to better secure data and limit the influence of ex-officio partisan members. The release from Byrd's Office, though, didn't specifically name any partisan member he deemed troubling.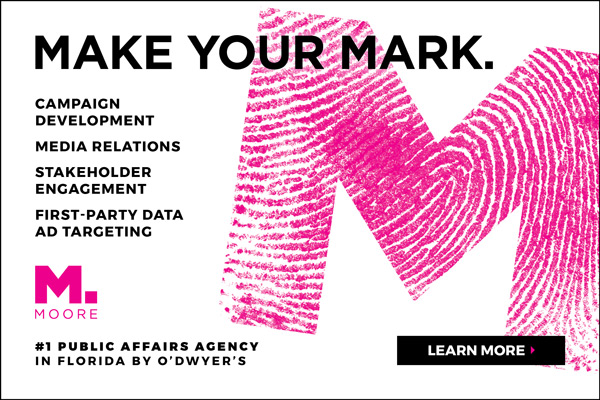 "Ron DeSantis' sway over Legislature unprecedented ahead of 2024 bid" via Lawrence Mower of the Tampa Bay Times — When Florida lawmakers met for their annual Legislative Session last year, they championed bills that led to months of headlines for DeSantis about sexual orientation, abortion, immigration, voting and the teaching of the nation's racial history. For this year's Legislative Session, which begins Tuesday, DeSantis has a preview: "You ain't seen nothing yet." Emboldened by an overwhelming re-election victory margin and the most compliant Legislature in recent memory, DeSantis is pushing lawmakers to pass the legislation conservatives have been wanting for years. It's an agenda that's expected to give DeSantis months of headlines — and springboard his anticipated 2024 presidential run.
—"Legislature to push DeSantis 'freedom' agenda, which critics decry" via Jeffrey Schweers of the Orlando Sentinel
"DeSantis finds foil in California" via Niall Stanage of The Hill — DeSantis contended during a speech at the Ronald Reagan Presidential Library in Simi Valley, California, that the Golden State was "hemorrhaging population." This, he argued, was evidence that the "experiment" with progressive politics in one of the most liberal states in the nation was failing. On one level, those remarks were the latest chapter in DeSantis's ongoing political feud with California Gov. Gavin Newsom. Last summer, Newsom, coasting to re-election, dropped some cash on a TV ad to run in Florida. The Newsom ad called on disaffected Floridians to "join us in California." On Sunday, DeSantis began his remarks by noting dryly, "your Governor's very concerned about what we're doing in Florida, so I figured I had to come by."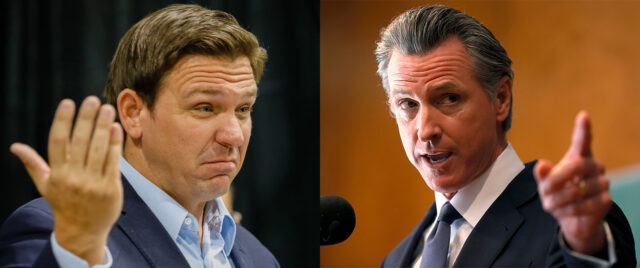 "DeSantis' immigration plan would invalidate Gavin Newsom's IDs for illegal immigrants" via Jon Michael Rausch of Fox News — DeSantis' planned legislative proposal to tackle illegal immigration in Florida could be the most transformative state-led plan ever, a Florida state Senator told Fox News. The overhaul will increase penalties for human smuggling and falsifying documents and require state employers to confirm their employees' legal status. It also includes proposals on health care spending, voting and out-of-state IDs. "I believe that this is going to be the largest, most comprehensive, landmark state-led anti-illegal immigration bill ever passed in the United States," Sen. Blaise Ingoglia, who is working on the proposal with DeSantis, told Fox News.
"Will DeSantis' nod persuade GOP leaders to pursue an 'open carry' measure?" via Mitch Perry of the Florida Phoenix — Second Amendment groups had soured on a permitless or "constitutional" carry bill moving through the Legislature because it didn't include what's called an "open carry" measure that almost every state in the country allows — though not Florida. Open carry refers to the practice of carrying openly visible firearms in public. Now, the groups are calling on their members to contact GOP leaders across the state, boosted by DeSantis' recent public comments that he supports allowing Floridians to openly display firearms in public. "Gov. DeSantis supports true open constitutional carry for Florida," says Erich Pratt, the senior vice president for Gun Owners of America, in a video posted on the organization's YouTube channel over the weekend.
To watch the video, please click on the image below:
"As DeSantis, Legislature weaponize diversity initiatives, many are enshrined in Florida law" via Kathryn Varn of USA Today Network-Florida — The lists of diversity, equity and inclusion programs universities turned over in response to DeSantis' demands had some common themes. Among them was a goal to engage specifically with underrepresented or minority groups, such as people of color and women. Those descriptions sound a lot like another group of programs, enshrined in Florida law and created or continued by the Republican-led state government over the years. A look through Florida Statutes reveals a number of initiatives that fall under the diversity, equity and inclusion umbrella: the creation of an Office of Minority Health and Health Equity within the Department of Health; a Black business loan program within the Department of Economic Opportunity; a scholarship fund to help students from underrepresented populations become teachers.
"Kellyanne Conway sees a 'DeSantis lane' in 2024 GOP field" via A.G. Gancarski of Florida Politics — On "The Story with Martha MacCallum" on the Fox News Channel, Conway described a DeSantis "lane" in the 2024 Republican presidential field. "He's the only candidate out there who can have his own lane. I think everybody else is competing for that non-(Donald) Trump lane and it's going to bottleneck and be crowded very quickly. His best path is to have the Ron DeSantis Lane," Conway said. "I think this is all about competence, but he needs to show he's not Joe Biden more than he's not Trump. Nobody wants to go to the (Ronald) Reagan library and hear you talk about leaking and drama and palace intrigue. That's the most insider baseball stuff you can talk about."
"'Petty autocrat and a bully': John Oliver on 'Last Week Tonight' looks at DeSantis" via Cheryl McCloud of The Palm Beach Post — During the show, Oliver poked fun at everything from DeSantis' new book and his war on "wokeism" to his policies and pronunciation of Thai. Posted on YouTube, the show has gotten more than 900,000 views as of Monday morning. While DeSantis hasn't officially declared his candidacy, Oliver said the Governor is the favorite among many conservatives. Why do commentators continue to throw Trump up against DeSantis, describing the Governor as Trump "with brains and without drama," Oliver asked. That just isn't meaningful. "That's like saying that a new restaurant is better than this chicken pot pie that fell on the sidewalk. Sure, it is, but you're really not giving me much useful information."
To watch, please click on the image below:
— LEGISLATIVE —
"Newt Gingrich joins critics blasting Jason Brodeur's blogger bill" via Steven Lemongello of the Orlando Sentinel — Republican Sen. Brodeur defended his controversial bill to require bloggers to register with the government as the backlash against it intensified, with former GOP House Speaker Gingrich calling it "insane." SB 1316, filed for consideration in the Session that begins Tuesday, would require a written record of whether a blogger is being paid to write an online post about the Governor, another Florida Cabinet official, or a state legislator, as well as who pays them. Bloggers would be fined $25 a day, up to $2,500, if they fail to provide the information. Gingrich, who has praised DeSantis and backed most of the Florida Republicans' agenda, railed against Brodeur's bill on Twitter.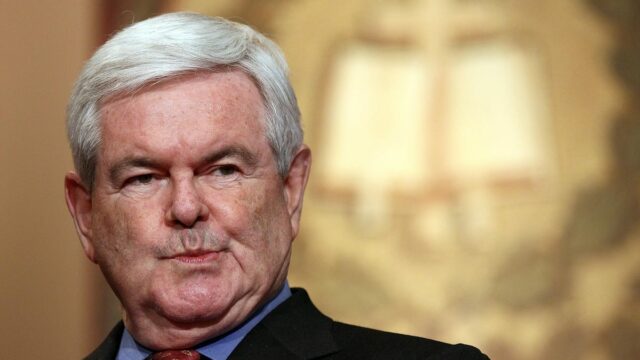 "Senate panel advances measure allowing death penalty without unanimous jury" via Anne Geggis of Florida Politics — A bill that would strip away the requirement that a jury unanimously agree in order to sentence someone to death advanced in front of a Senate Committee. Under the bill, eight out of 12 jurors — a "supermajority" — would have to agree for a defendant to face the death penalty, according to SB 450. Republican Sen. Ingoglia filed the bill, coming in the wake of the Parkland school shooter's trial. "I want to ensure that we don't have another miscarriage of justice going forward, as we did with the Parkland families," Ingoglia said. Relatives of the Parkland victims said they support the changes for a lower threshold of jury members to favor the death penalty.
"As culture wars get attention, legislators seek control of local water, growth rules" via Mary Ellen Klas of the Miami Herald/Tampa Bay Times — Dozens of local government preemption bills have been introduced to stifle municipal authority over water quality and quantity, restrict citizen opposition to development plans, give businesses new avenues to sue, and repeal long-standing environmental rules. Many are on the fast track. "This Legislative Session is shaping up as the 'Session of Sprawl' — the worst blow to sound community planning in more than a decade,'' proclaimed 1000 Friends of Florida, a nonprofit, smart-growth advocacy organization in its pre-Session briefing materials. Environmental advocates say that, if passed, many of the bills could release dozens of growth management safety valves and unleash unfettered development as Florida communities strain to accommodate an estimated 900 newcomers a day.
"'Teachers' Bill of Rights' sails through Florida Senate Committee" via Jeffrey S. Solochek of the Tampa Bay Times — The Senate Education PreK-12 Committee advanced the "Teachers' Bill of Rights" legislation that DeSantis proposed in January. The measure, SB 244, would establish a new chapter of Florida law to consolidate and enhance the rules governing how teachers can control their classroom discipline and academic lessons, and ensure that their employment status is not affected by their membership in a union. It further aims to establish additional new bonus and certification programs, with the goal of attracting and retaining more educators in classrooms. Those include bonuses for retired first responders and military veterans and temporary apprenticeship certificates for aspiring educators with an associate degree. School districts across the state have reported about 5,000 teaching vacancies, with numbers rising over the past years.
"Senate committee advances removing condition for compensation of wrongfully imprisoned" via Anne Geggis of Florida Politics — The Senate Criminal Justice Committee voted to advance the bill (SB 382) that Republican Sen. Jennifer Bradley of Fleming Island sponsored. It strikes out the current caveat that only those with one or fewer nonviolent felonies can get the $50,000 a year for every year served under an erroneous conviction. "Sen. Bradley, you got it perfect," said Herman Lindsey, who was exonerated after spending 18 months on Death Row. "I actually see now that Florida is now standing up and fighting with the victims that was caused; I really appreciate all of you passing this bill instead of just saying, 'Sorry.'" If it becomes law, it will bring the state more in line with other states that have the same kind of compensation for wrongly incarcerated persons, according to the Florida Bar.
"Florida cities and towns are worried about the Legislative Session. Here's why." via Tracey McManus of the Tampa Bay Times — For local government officials watching the state's continued preemption of city and county autonomy, there's plenty to worry about in the Legislative Session beginning Tuesday. At the Mayor's Council of Pinellas County meeting, Florida League of Cities field advocacy director Scott Dudley flagged about a dozen bills affecting the ability of cities and towns to govern themselves with home rule. And there is a theme. Sen. Nick DiCeglie, an Indian Rocks Beach Republican, is a sponsor of three of them, which left Mayors visibly frustrated. "Well, we may not be receptive to his re-election," responded Seminole Mayor Leslie Waters, a fellow Republican.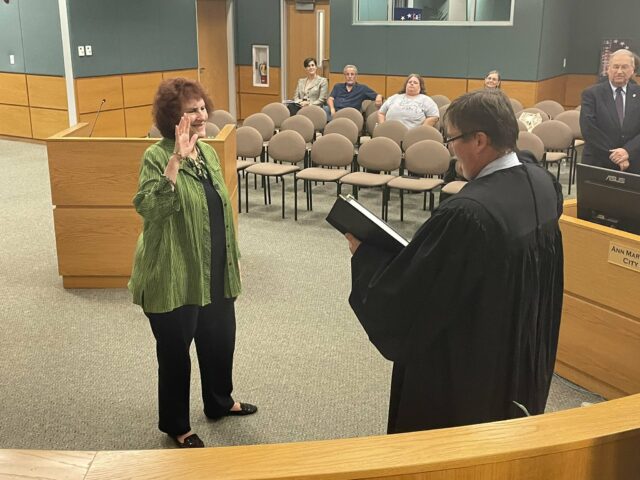 "Senate unveils bill to change rules regarding pharmacy benefits managers" via Christine Jordan Sexton of Florida Politics — Gov. DeSantis' prescription to rein in drug prices is finally being put down in writing. More than a month after DeSantis repeated his call for significant changes, a top Senate Republican filed a nine-page bill that alters the rules on how pharmacy benefit managers (PBMs) can operate in the commercial, Medicaid and self-insured market, including in Florida's state group health insurance program. SB 1550, filed by Sen. Jason Brodeur would ban PBMs from requiring their customers to use mail-in pharmacies and, moreover, give all pharmacists a guaranteed drug acquisition cost.
"Nick DiCeglie proposes more limits on vacation rental regulations" via Jack Evans of the Tampa Bay Times — Residents of many Pinellas County beach communities have spent the past decade demanding that their elected officials do something to stem the spread, or at least soften the impact, of vacation rentals in their neighborhoods. Those officials must walk a fine line — not just with constituents on both sides of the conflict, but with state law, which preempts them from creating new rental bans or limits on frequency or duration of stays. Now, the Republican lawmaker who represents many of those communities in the Senate is proposing legislation that would impose more limits on what local governments can do.
"Lawmakers want state to study merging Pinellas, Hillsborough bus agencies" via Olivia George of the Tampa Bay Times — Another effort to study the merger of Hillsborough and Pinellas counties' transportation agencies is afoot. State lawmakers Sen. Danny Burgess, a Zephyrhills Republican, and Rep. Lawrence McClure, a Plant City Republican, filed bills in the Legislature that would require the Florida Department of Transportation, or its consultant, to study whether combining the Hillsborough Area Regional Transit Authority and the Pinellas Suncoast Transit Authority would boost efficiency, reduce administrative costs and enhance "regional transit service and connectivity in the Tampa Bay Area." If the bills are approved, the department or consultant would have to report their findings to the Governor and Legislature by Jan. 1.
"Gas stove tax exemption bill clears first Committee stop" via Florida Politics — A bill that would create a tax exemption on "natural gas machinery and equipment," including gas stoves, has cleared its first committee stop. The Senate Committee on Commerce and Tourism cleared Sen. Clay Yarborough's bill (SB 844) on a 10-0 vote. "Natural gas has proven to be reliable for Florida families and businesses, especially in the event of a natural disaster," said Florida Natural Gas Association Executive Director Dale Calhoun. "With new technologies, we can capture methane and convert it to energy. This renewable natural gas can be delivered through existing infrastructure, making it seamless and efficient. SB 844 will enable Florida companies to launch new RNG projects with the purchase of equipment tax-free."
"Minor league pay limitation, credit card gun code ban bills clear Senate panel" via Gray Rohrer of Florida Politics — Major League Baseball teams would be able to continue paying players in Florida below minimum wage, and credit card companies would be banned from identifying gun and ammunition purchases under two bills that passed through the Senate Commerce and Tourism Committee. Sen. Jonathan Martin, a Fort Myers Republican, is sponsoring SB 892, which seeks to ensure that MLB and its affiliates continue to be exempted from state and federal minimum wage laws. Martin said the players are aspiring to get the call-up to the MLB and aren't as concerned about their wages. The panel also approved a bill, SB 214, championed by Agriculture Commissioner Wilton Simpson to ban credit card companies from using a specific code to identify firearms and ammunition purchases.
Tele-dental care bill clears first Committee — The Senate Committee on Health Policy advanced a bill by Sen. Jim Boyd that would require telehealth dental providers to work with a "dentist of record" who remains primarily responsible for all dental treatment of the patient. The bill makes clear that dentists of record could be disciplined or lose their licenses if they failed to review the patient's most recent diagnostic, digital or X-ray images before a diagnosis and correction of badly aligned teeth or initial use of an orthodontic appliance. "New, emerging out-of-state providers offer direct-to-consumer dental services or mail-to-order dental treatments," Boyd said. "However, these providers are operating in a gray area, without oversight by the Florida Board of Dentistry. If dental services do not meet Florida's standards of care, treatments can fail to correct dental problems or — worse — cause irreversible harm."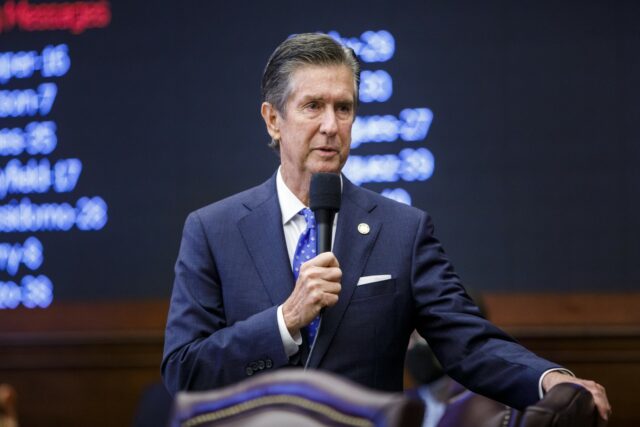 "Osborne Reef rehab receives unanimous approval in Senate Committee" via Wes Wolfe of Florida Politics — Long-awaited help is on the way to put right on the Osborne Reef what once went wrong. The Senate Committee on Environment and Natural Resources gave its unanimous approval for SB 546, which directs state officials to clean up and rehabilitate the area. "During the 1970s, between one and two million tires were placed in the ocean off the coast of Broward County to create an artificial reef," said Miami-Dade Republican Sen. Bryan Ávila, who sponsored the bill. "Over the years many of the tires, which were held together only with nylon rope and steel clips, came loose and were moved by tropical storms and hurricanes, causing damage to existing nearby coral reefs."
Lawmakers look to reverse age restriction on long guns — The Republican Legislature is considering legislation that would undo a key provision of a gun bill passed shortly after the Parkland massacre. HB 1543 by Palatka GOP Rep. Bobby Payne would reduce the minimum age to purchase rifles from 21 to 18, which was the law before the shooting that left 17 dead and the same number injured. The National Rifle Association challenged the law in the courts, but it was upheld in the U.S. District Court. It is pending a ruling in the 11th U.S. Circuit Court of Appeals. As of Monday, Payne's bill did not have a Senate companion.
"New law would ban controversial flags at state and local governments, schools" via Josh Miller of The Florida Standard — State and local governments, public schools and postsecondary state-funded institutions would be restricted on what flags could be flown or posted under a proposed law. The Florida Standard reported on a Wellington dad who sued a Palm Beach County middle school last fall for "homosexual indoctrination" after a teacher displayed a gay "Pride" flag as a segue to discuss her gay lifestyle with students. According to HB 101, sponsored by Rep. David Borrero, state and local governments, including public schools and universities, would only be allowed to fly the following flags: the United States flag, the Florida State flag, the POW-MIA flag, and the Florida Firefighter Memorial flag. If passed, the bill would go into effect July 1 this year.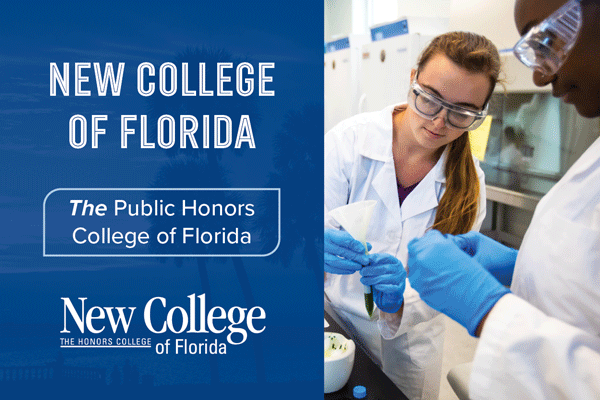 — MORE LEGISLATIVE —
"Lauren Book focuses on curbing child endangerment, human trafficking, period poverty" via Jesse Scheckner of Florida Politics — Senate Democratic Leader Book is leading her party in the Florida Legislature's upper chamber during a time of marked disadvantage. "We're just battening down the hatches and getting ready for what I know is going to be a very exciting Legislative Session," she told Florida Politics. In addition to a passel of bills Book is backing from other Senators, she highlighted a few she hopes will become law later this year. One (SB 864) is called the "Death With Dignity Act" and would allow doctors to prescribe medication, enabling terminally ill Floridians, including inmates, to self-euthanize in a humane and dignified manner. Book also hopes to close a loophole in a law meant to prevent human trafficking at hotels, motels and inns.
"Danny Perez says House is continuing parental rights theme in upcoming Session" via Michelle Vecerina of Florida's Voice — Florida's Voice asked Miami Republican Rep. Perez his thoughts on a bill that expands the Parental Rights in Education Act from K-3 grades to Prekindergarten through eighth grade. The legislation prohibits schoolteachers from teaching sexual orientation or gender identity in those grade levels. "The theme as of late here in the House has been making sure that parents make the decisions and whatever they believe is in the best interest of their children," Perez said. On universal school choice, he said, "If there is a school that better fits the needs of their child, we want the parents to have the ability to put their children in that school, while at the same time, we're making sure that schools are also being held accountable."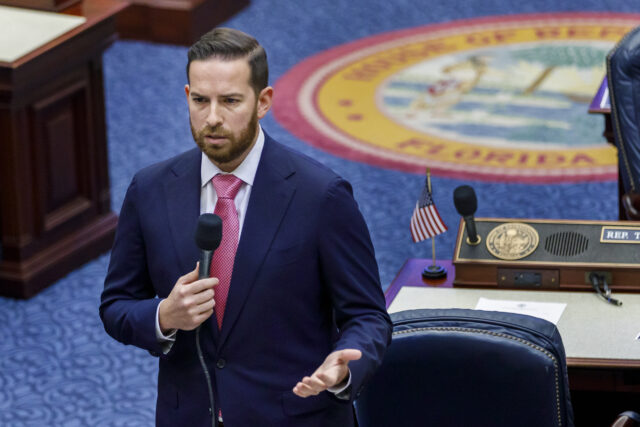 "Do lawsuit limitations help or hurt small businesses? It depends on whom you ask" via Christine Jordan Sexton of Florida Politics — Will sweeping legislation to limit lawsuits against insurance companies help or hurt small businesses? It depends on whom you ask and what advertising you're listening to. The National Federation of Independent Business (NFIB) Florida announced it is launching a statewide radio and digital ad campaign urging the Legislature to pass new laws to protect Florida businesses from lawsuits. "For decades, trial lawyers have targeted and preyed upon Florida's small businesses. Now, there's a real effort in Tallahassee to reduce lawsuit abuse, and with your help, we can get it over the finish line," the ad says.
To watch the ad, please click on the image below:
"Nursing homes want money and leeway from lawmakers. Will residents be safe?" via Cindy Krischer Goodman of the South Florida Sun-Sentinel — The AARP report details how significantly direct-care requirements in Florida's long-term care facilities have declined over the last decade. It also reveals that these requirements dropped just as residents have become needier with dementia, chronic diseases like diabetes, and heart conditions. This Session, Florida's long-term care industry — home to nearly 200,000 residents — wants more government funding, immunity from wrongful-death lawsuits brought by resident's adult children, and continued easing of staffing requirements. One of the most controversial proposed laws would prevent adult children or family members from suing a long-term care facility for neglect or abuse that leads to the death of their loved one.
"Lawmakers want more oversight for school athletics board" via Andrew Atterbury of POLITICO Florida — The Legislature is eyeing a shake-up of the state's high school sports athletic association that would give DeSantis the power to choose its leadership. The proposal, introduced by the Senate after an initial February hearing in the House, would grant the Governor — and the state Board of Education — greater control of the Florida High School Athletic Association and its bylaws. In another key provision, the legislation clears a path for the state to approve other nonprofit athletic associations for public schools to join, something that supporters say will benefit smaller campuses by providing "athletic choice."
"Legislature may look at lawyers for pets, Rush Limbaugh tribute, left lane driving" via Tristan Wood of City & State Florida — Amid Gov. DeSantis' rise to political superstardom, there's been national attention on the state's Legislature and the proposals he is championing: A proposed rollback of protections for media outlets against defamation suits, a full-out assault on illicit immigration, an anti-'woke banking' bill, to name a few. Just when you thought all the "pet legislation" for the year had been filed, here's another one: How about giving animals the ability to have an attorney? Sponsored by GOP Sen. Bradley and Democratic Rep. Lindsay Cross, bills would allow courts to order a separate advocate to be appointed to represent the "interests of justice" in any civil or criminal proceeding regarding the welfare or custody of an animal.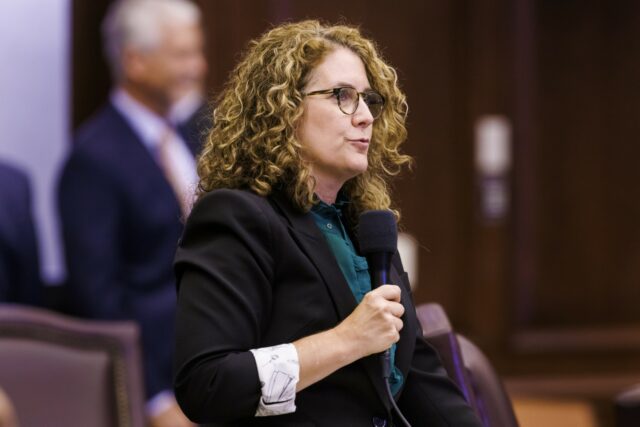 "Polk lawmakers support main priorities of DeSantis, Republican leaders" via Gary White of The Ledger — When the Legislature convenes its annual Session Tuesday, the Polk County delegation will be smaller than in recent years and will include one newcomer as it remains entirely Republican. Redistricting shifted the districts of Sen. Danny Burgess, a Zephyrhills Republican, and Rep. Fred Hawkins, a St. Cloud Republican, out of Polk County. That reduced the county delegation from eight to six. The 60-day Session will be notable in at least two ways. Republican gains in last fall's elections gave the party supermajorities in both the House and Senate.
— LEG. SKED. —
— The Revenue Estimating Conference discusses the impact of Hurricane Ian on sales tax revenues: 9 a.m., Room 117, Knott Building.
— The House will convene for Session: 10 a.m., House Chamber.
— The House and Senate will hold a joint Session: 11 a.m.
— The House Criminal Justice Subcommittee will consider a bill (HB 555) that would allow juries to recommend the death penalty with a supermajority vote, rather than a unanimous one: 12:45 p.m., Room 404, House Office Building.
— The House Energy, Communications & Cybersecurity Subcommittee will consider a bill (HB 669) that would expand Florida's Property Assessed Clean Energy Program to include flood mitigation and septic-to-sewer conversions as eligible projects: 12:45 p.m., Room 102, House Office Building.
— The House Postsecondary Education & Workforce Subcommittee will take up a bill (HB 517) that would allow combat medics to obtain nursing credits through the state's colleges and universities: 12:45 p.m., Room 17, House Office Building.
— The House State Administration & Technology Appropriations Subcommittee meets: 12:45 p.m., Room 212, Knott Building.
Assignment editors — Dreamers (young immigrants who came to the U.S. as children but lack legal status) from Miami and Orlando will be available to talk to Florida media about "Tuition Fairness for Florida Kids" and how DeSantis' plan to take away in-state state postsecondary tuition rates for Dreamers will hurt them and Florida: 1 p.m. Eastern time, in front of Tallahassee City Hall, 300 S Adams St., Tallahassee.
— The Senate Military & Veterans Affairs, Space & Domestic Security Committee meets: 2 p.m., Room 301, Senate Office Building.
— The Senate Regulated Industries Committee will consider three bills, including a measure (SB 620) that would delete an exemption that permits officers and employees of Special Taxing Districts and Water Control Districts to engage in employment or contractual relationships with entities that the district regulates or does business with: 2 p.m., Room 401, Senate Office Building.
— The Senate Judiciary Committee will consider a bill (SB 494) that would create consumer protections for tenants who choose to pay a monthly fee instead of a security deposit: 2 p.m., Room 412, Knott Building.
Assignment editors — The United Faculty of Florida and the Florida Education Association will hold a news conference in support of students, faculty, staff and teachers at Florida's public colleges, universities and PreK-12 schools. It will be held virtually. Speakers will include UFF President Andrew Gothard, FEA President Andrew Spar and American Federation of Teachers President Randi Weingarten, among others: 3:45 p.m., register here.
— The Senate Banking & Insurance Committee will consider a tort reform package (SB 236) that would cap medical damages, restructure attorney fees, cut in half the statute of limitations, and shift Florida to a different standard for determining negligence: 4 p.m., Room 412, Knott Building.
— The Senate Governmental Oversight & Accountability Committee will consider a bill (SB 256) that would impose new restrictions on public employee unions: 4 p.m., Room 37, Senate Office Building.
— The House Select Committee on Hurricane Resiliency & Recovery meets: 4 p.m., Room 404, House Office Building.
— The Senate Community Affairs Committee meets. 4 p.m., Room 401, Senate Office Building.
— The Senate Postsecondary Education Committee meets. 4 p.m., Room 110, Senate Office Building.
— The Senate Special Order Calendar Group meets. 6:15 p.m., Room 401, Senate Office Building.
Full Committee agendas, including bills to be considered, are available on the House and Senate websites.
— MORE FROM CAP —
FHCA praises Senators for advancing nursing home staffing bill — The Florida Health Care Association applauded the Senate Health Policy Committee for approving legislation (SB 558) that would allow Certified Nursing Assistants with one year of experience — and some additional training — to become Qualified Medication Aides. QMAs would be authorized to pass out medications to nursing home residents and home health agency patients. "Florida's nursing centers are faced with a historic nursing workforce shortage, and we must prioritize policies that help ensure a pipeline of skilled caregivers to meet the needs of Florida's aging seniors and people with disabilities," said FHCA CEO Emmett Reed. "Too much of our nurses' time and energy is spent on routine medication distribution, and this legislation would authorize other qualified health care professionals to handle that task so more highly trained nurses can concentrate on their patients' more complex needs."
AFP-FL praises bill lowering requirements for public sector jobs — Conservative group Americans for Prosperity-Florida praised legislation sponsored by Sen. DiCeglie and Rep. Webster Barnaby (SB 1310/HB 1109) that would remove postsecondary degree requirements for some government jobs, saying it would create more job opportunities for "deserving Floridians." AFP-FL State Director Skylar Zander said, "As more and more employers rely on postsecondary degrees rather than relevant, meaningful work experience, to indicate an applicant's career readiness, too many qualified applicants are pushed out of these opportunities. Unless a postsecondary degree makes sense as a justifiable necessity for a particular position, the experience could supersede those requirements. This legislation will increase opportunities for hardworking Floridians while encouraging a stronger workforce."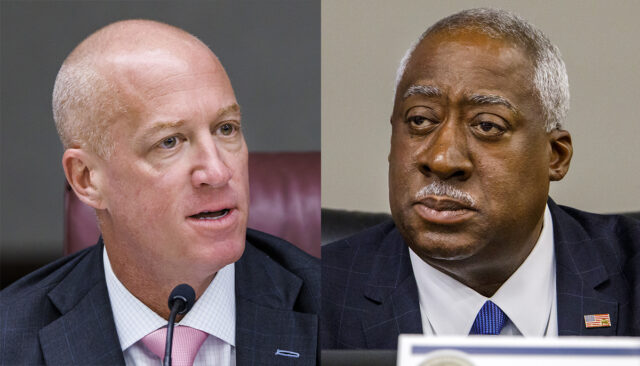 Scoop — "Personnel note: Matt Dixon leaving POLITICO" via Florida Politics — Veteran Florida political reporter Dixon is leaving POLITICO "for a new opportunity," the outlet announced. Dixon is the POLITICO Florida bureau chief and a founding member of the outlet's Tallahassee team. He's been with POLITICO for eight years. The outlet said Dixon would "have news soon about his next venture." Whatever his next venture is, his departure leaves POLITICO in a tough spot as the Legislative Session is about to gavel in on Tuesday. It's likely the outlet will move quickly to ensure ongoing political coverage in the state capital. Before joining POLITICO Florida in 2014, Dixon served with the Florida Times-Union, including four years as its bureau chief.
Anna Eskamani slams state's exit from ERIC — Orlando Democratic Rep. Eskamani said Florida's exit from the Electronic Registration Information Center was "a terrible decision that is 100% fueled by election deniers and Gov. DeSantis' presidential bid." She continued, "ERIC has helped states maintain clean voter rolls and share voter information across state lines to ensure transparency, integrity, and security with our elections system. Joining ERIC was once a bipartisan policy decision and leaving actually makes it easier for Florida Republicans to modify voter information with no oversight. We are quickly degrading as a state but I won't stop fighting for a Florida that serves all."
"Latest HD 24 poll shows Charlie Stone with slight edge in a tight 5-person race" via Jacob Ogles of Florida Politics — A new poll suggests a Tuesday Primary for an open state House seat will be a nail-biter. Victory Insights found former Rep. Stone leading a five-person Republican field with nearly 23% support. He was followed by former congressional candidate Ryan Chamberlin and local business owner Jose Juarez, both sitting around 18%, while Soil and Water Conservation board member Justin Albright charted more than 16% support. Physician Stephen Pyles pulled in less than 2%. The polling firm includes responses from likely Primary voters on March 2 and 3, days ahead of a March 7 vote to determine a Republican nominee. That person is set to face a write-in candidate, all but assuring the GOP Primary winner will win the seat.
Tom Leek endorses Stan McClain for SD 9 — Rep. Leek is backing Rep. McClain for Senate District 9. "I am happy to endorse my friend and fellow legislator, Stan McClain, for District 9," Leek said. "We have learned a lot from each other and have worked hard to make our state a better place in the Florida House. I know that Stan has not finished his work here in Florida and will continue our mission in the state Senate." SD 9 covers all of Levy and Marion counties as well as part of Alachua County. It is currently held by Republican Sen. Keith Perry, who hits term limits in 2024. McClain is so far the only candidate for the seat.
"Two GOP candidates file to succeed Rick Roth in HD 94" via Jesse Scheckner of Florida Politics — Rep. Roth will reach term limits in 2024 after eight years in the House, and two fellow Republicans have already filed to succeed him. One is Roth's former Chief of Staff, Jon Carter, a 27-year-old Loxahatchee resident who is seeking public office for the first time after years of working as a staffer for several elected officials. The other is Gabrielle Fox, a Palm Beach Gardens psychologist and entrepreneur whose personal website says she began "researching political figures and political history (due to a big fat red pill when Killary tried running for President)." Fox owns and operates CG Premier Solutions, a business consulting firm focused on finance operations and branding.
New and renewed lobbying registrations:
Mike Rogers, Southern Advocacy Group: AECOM, Florida Green Bldg. Coalition, St. Johns Housing Partnership
— STATEWIDE —
"Florida's edicts on classrooms are wearing thin with some School Board members" via Jeffrey S. Solochek of the Tampa Bay Times — The first directive came last week. State officials told school districts to submit lists of books and programs that deal with sex education, social-emotional learning and other topics that Gov. DeSantis wants to be banned or restricted. Next, on the day the lists were due, state Education Commissioner Manny Diaz Jr. sent a follow-up memo to all Superintendents and School Boards. It said the Miami-Dade County school district was using "divisive and discriminatory content branded as social-emotional learning," and he wanted everyone to be clear. Social-emotional learning has "no place in Florida's classrooms," Diaz wrote. "Schools should immediately cease using any materials that conflict with Florida law."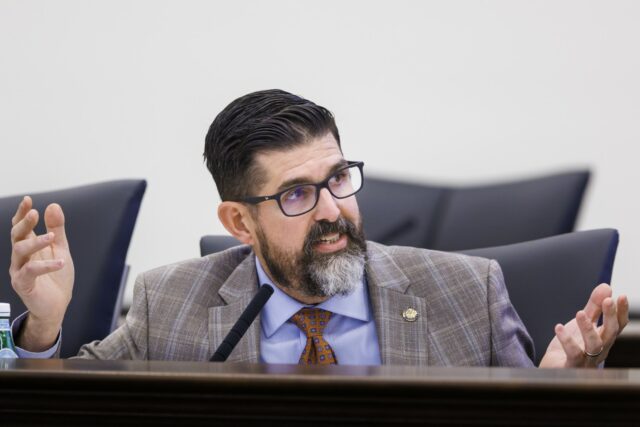 "Florida gas prices keep dropping, but not for much longer" via Jesse Scheckner of Florida Politics — Florida gas prices dipped another 8 cents last week, falling to $3.22 per gallon by Sunday. That downward trend is likely to end soon, according to AAA — The Auto Club Group. The average price at the pump in the Sunshine State dropped 12 cents in the past 10 days, and fuel is 36 cents cheaper than its peak cost this year. Gas prices are at their lowest level since late January, AAA spokesperson Mark Jenkins said in a statement. He attributed the decline to falling oil prices. Unfortunately, oil prices are again rising, indicating gas could be more expensive soon.
— D.C. MATTERS —
Must-read — "DHS has a program gathering domestic intelligence — and virtually no one knows about it" via Betsy Woodruff Swan of POLITICO — For years, the Department of Homeland Security (DHS) has run a virtually unknown program gathering domestic intelligence, one of many revelations in a wide-ranging tranche of internal documents reviewed by POLITICO. Those documents also reveal that a sizable number of employees in DHS's intelligence office have raised concerns that the work they are doing could be illegal. Under the domestic-intelligence program, officials are allowed to seek interviews with just about anyone in the United States. That includes people held in immigrant detention centers, local jails, and federal prisons. DHS's intelligence professionals have to say they're conducting intelligence interviews, and they have to tell the people they seek to interview that their participation is voluntary.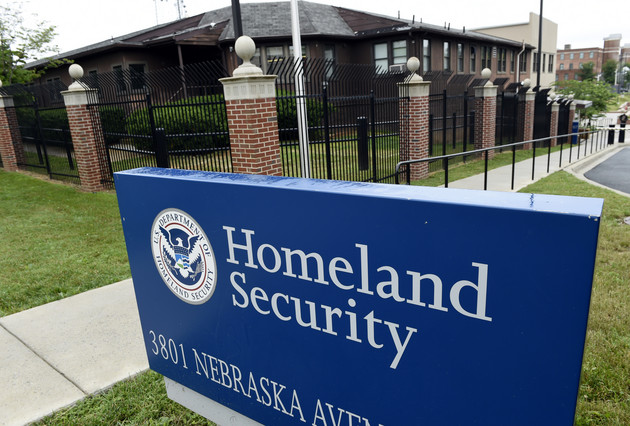 "White House said to consider pushing Congress on dealing with TikTok" via David McCabe of The New York Times — White House officials are weighing whether to support legislation being developed by Sen. Mark Warner, Democrat of Virginia, that would give the government more authority to police apps and services that could pose a risk to Americans' data security or be used in foreign influence campaigns. That could be used to target TikTok, which is owned by the Chinese company ByteDance. The administration has provided feedback on the draft bill, which would offer an alternative to legislation that outright bans the app. Warner said Sunday on Fox News that he planned to introduce the bill this week alongside Sen. John Thune, Republican of South Dakota. It's unclear exactly how the administration would back Warner's bill or other legislation should it choose to do so.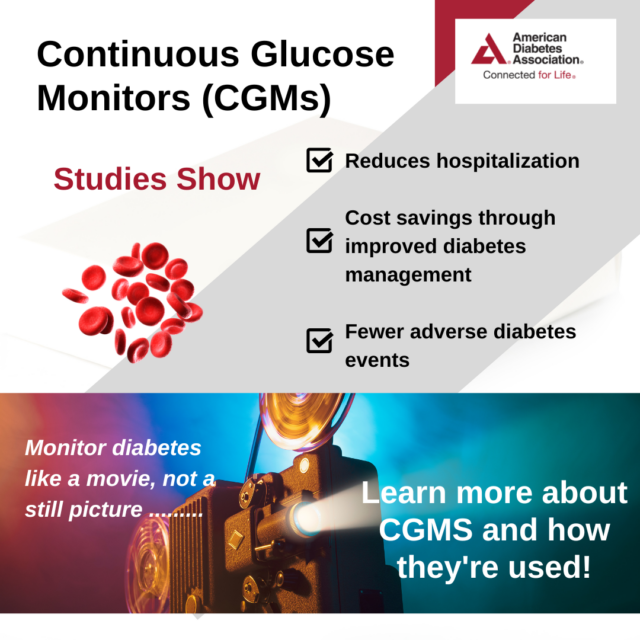 — EPILOGUE TRUMP —
"Once an albatross around Donald Trump's neck, Jan. 6 is now taboo in the GOP Primary" via David Siders and Meridith McGraw of POLITICO — Like most politicians considering a White House run, DeSantis published a new book this past week, designed to frame him as an unapologetic truth-teller, eager to tackle the hard issues of the day. But as the work came under scrutiny, reviewers pointed out something missing. The Governor had nothing to say about one of the most consequential political moments of the past few years: the Jan. 6 riot at the Capitol. They shouldn't have been surprised. If any subject is verboten in the preliminary stages of the Republican Presidential Primary, it's the insurrection that once served as a defining point in 2024 front-runner Trump's career.
"Trump has become the thing he never wanted to be — boring" via McKay Coppins of The Atlantic — Trump, who jump-started his career as a political celebrity with a speech at CPAC in 2011, has so thoroughly captured the institution that many of the GOP's other stars didn't even bother to show up. Everything about the conference suggested that it was little more than a three-day MAGA pep rally. The result: I'd never seen it more dead. The relative dearth of Republican star power this year could be attributed to the scandal surrounding CPAC's Chair Matt Schlapp, who was recently accused of fondling a male campaign aide against his will. But in an interview with NBC News, one GOP operative said that top Republicans had already come to view the conference as a chore in recent years.
"Despite criminal pardon, ex-Trump Campaign Manager Paul Manafort agrees to pay big to settle civil penalties" via Dan Christensen of the Florida Bulldog — Former Trump campaign manager and Palm Beach Gardens resident Manafort has agreed to pay $3.2 million to settle federal charges that he failed to disclose foreign bank accounts he used to funnel "millions of dollars" to himself without paying income taxes. The agreement, following months of settlement discussions, was approved by Miami U.S. District Judge Rodolfo Ruiz last week. The judgment against Manafort was entered for his "willful" failure to file timely annual Foreign and Financial Accounts (FBAR) reports disclosing his ownership or control of more than three dozen offshore companies and accounts as required by the Bank Secrecy Act. The penalties and interest assessed against him were for the tax years 2013 and 2014.
— 2024 —
"Virginia Republican poll shows DeSantis with the edge over Trump" via A.G. Gancarski of Florida Politics — The survey from Differentiator Data of 500 likely voters in next year's Republican Presidential Primary showed the Governor ahead of a crowded field of candidates, including Trump. DeSantis drew 37% support, just 3 points ahead of Trump's 34%. Virginia Gov. Glenn Youngkin and former United Nations envoy Nikki Haley were tied at 6%, a distant third-place finish. Former Maryland Gov. Larry Hogan, who has ruled out a run, followed with 5% support, ahead of former Vice President Mike Pence and former Secretary of State Mike Pompeo, who mustered 3% and 2% support, respectively. The Differentiator Data poll was full of good news for DeSantis.
"From loner to phenom: DeSantis' old colleagues are surprised at his rise" via Rachael Bade and Bethany Irvine of POLITICO — Before DeSantis was a phenom Governor and potential top-tier 2024 presidential candidate, he spent six years as a quiet, often awkward backbench lawmaker searching for a way up the political ladder. He was elected to the House in 2012 after embracing a drain-the-swamp populist agenda that would later become a centerpiece of Trump's presidential pitch. While more than a dozen of his former House GOP colleagues described him in interviews as a young politician with untapped potential, they said that "Ronny D," as some called him, ultimately had to leave Washington to find his voice.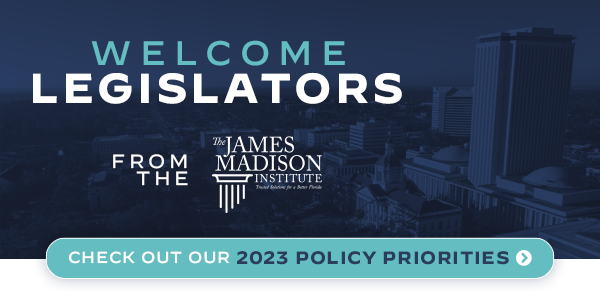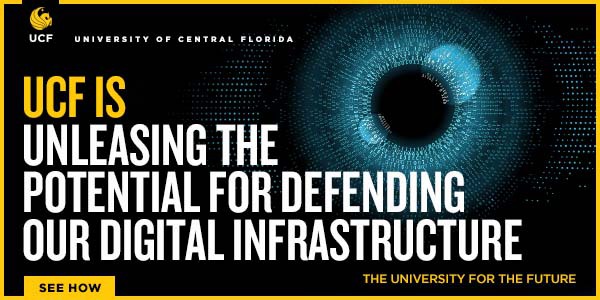 — LOCAL: S. FL —
"'This is where I got my start.' Ketanji Brown Jackson returns home for an honor" via David Goodhue of the Miami Herald — Three years ago, Miami-Dade County proposed that the state rename a stretch of U.S. 1 after abolitionist Harriet Tubman. Now, local leaders have renamed a county road after U.S. Supreme Court Justice Jackson, who grew up in South Florida. The link between the two is more than symbolic. "There will be a connection right here, across centuries of American history, when people drive on Harriet Tubman Highway to get to Justice Ketanji Brown Jackson Street," Miami lawyer Stephen Rosenthal, a childhood friend of the Justice, told a crowd gathered for a ceremony at the Dennis C. Moss Cultural Arts Center in Cutler Bay. Jackson called the honor "as much a celebration of us as it is of me."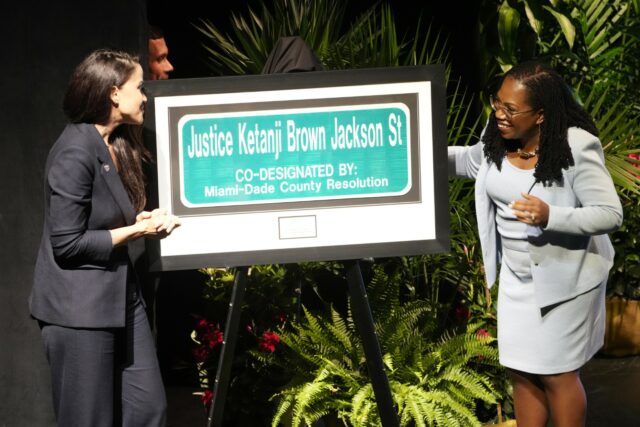 "Political rivals, first-time candidate vie in three-way Ocoee Mayor's race" via Stephen Hudak of the Orlando Sentinel — The first Black candidate elected to serve on the Ocoee City Commission wants to be the city's first Black Mayor. But to make history again in the west Orange County city where Election Day racial violence erupted 103 years ago after a Black voter tried to cast a ballot, George Oliver III will have to defeat two opponents, first-time candidate Chris Adkin and incumbent Rusty Johnson. Oliver and Johnson have often clashed in their years on the Commission. They disagree on many issues. Oliver, 56, wants the Mayor to be in a full-time, better-paid position with more authority. Johnson does not.
"There's a plan to bring back Miami-Dade's ousted housing director in split with Mayor" via Douglas Hanks of the Miami Herald — Weeks after being dismissed as Miami-Dade's housing director, Michael Liu may be back in county government if a Commissioner's plan to create a new position for him is approved. Legislation by Commissioner Eileen Higgins would launch the Office of Strategic Housing Development, with a $750,000 budget. The office would report to the Commission Chair and oversee housing projects assigned to it by the board, bypassing the current system of Mayor Daniella Levine Cava overseeing all county-funded development. Higgins said she's spoken to Liu about the position and thinks he would be interested.
"Week after reported City Hall break-in, police called to Manolo Reyes' district office" via Joey Flechas of the Miami Herald — Someone tried to break into a city-owned pickup truck parked outside Miami Commissioner Manolo Reyes' office, according to police. One week after police say someone broke into Reyes' City Hall office and apparently rummaged through his papers and belongings, one of Reyes' staffers saw something unusual when he reported working at the District 4 office at Coral Gate Park. There were large scratches on the driver-side window, and the rubber seal was damaged. The Chevy Silverado has Reyes' name and "District 4" emblazoned on the sides.
"Mayor decries 'creeping level of hate' after vandals deface LGBTQ pride flag painted on street just off Fort Lauderdale beach" via Anthony Man of the South Florida Sun-Sentinel — The LGBTQ progress pride flag painted on a side street just off Fort Lauderdale beach and State Road A1A was damaged — intentionally, according to the Mayor — less than three weeks after it was unveiled. "Somebody left skid marks that were clearly deliberate — deliberate and intended to deface the LGBTQ flag," Mayor Dean Trantalis said. "We'll correct it. We'll bring it back to life. But the fact that somebody thought it was necessary to express themselves that way goes to show we have a lot of work ahead of us in trying to diffuse hatred and bigotry in our community." Trantalis, the city's first openly LGBTQ Mayor, presided over the unveiling of the flag on Feb. 10, the day before the Pride of the Americas parade and festival at the beach.
"FAA system outage repaired; delays continue at Miami, Fort Lauderdale airports" via Angie DiMichele of the South Florida Sun-Sentinel — Technical difficulties at the Federal Aviation Administration Miami Center halted South Florida flights for an hour Monday afternoon and caused a ground stop in Orlando, delaying travelers internationally and throughout the country. The Federal Aviation Administration said the "radar issue" that affected the Miami and Jacksonville control centers was resolved shortly after 3 p.m. Nearly 50 flights departing from Fort Lauderdale-Hollywood International and Miami International airports were delayed as of about 5:30 p.m., according to FlightAware. Departures to the north of South Florida experienced delays but those to the south remained on schedule, said Greg Chin, a spokesperson for Miami International Airport.
"'Stop the train!' South Beach buses are packed, but county's rail plan under attack" via Douglas Hanks of the Miami Herald — One of the most popular bus routes in Miami-Dade County barely had room for Lakeisha Henry on a recent Wednesday rush hour as the 31-year-old maintenance worker squeezed herself into the standing area of a bus bound to Miami from South Beach. "I never get a seat going home," Henry said as she leaned against a plexiglass panel by the door on the No. 120 bus, joining about 80 other passengers for the stop-and-go ride over the MacArthur Causeway shortly after 5:30 p.m. It's a route that has been targeted for a train since the 1980s, a push for a "Baylink" transit extension that's once again gaining momentum in county government but meeting resistance from some Miami Beach residents.
"Wild HOA board meeting boils over amid claims of forged signatures, unlawful imprisonment" via Mike Diamond of the Palm Beach Post — The tension level at Black Diamond has escalated to the point that Palm Beach County Sheriff's deputies are investigating allegations of unlawful imprisonment, battery and the conduct of one of their own at a Feb. 22 homeowners' association board meeting. A gated community of 475 homes west of State Road 7 and north of Wellington Regional Medical Center, Black Diamond has been embroiled in controversy since November when efforts were made to recall four of the seven board members on the community's HOA. A successful recall would result in targeted board members being removed from office and replaced with new homeowners who had received the highest number of votes based on filed petitions.
"FPL's Daniel Martell, linked to political controversies, is a key player in Palm Beach County" via Hannah Morse of the Palm Beach Post — Before appearing in a trove of documents that linked him and Florida's largest utility to a series of political controversies, Martell was already well-known among the who's who in Palm Beach County. Many credit Martell, as chief executive, with turning around the Economic Council of Palm Beach County by restoring the power and prominence of the group that counts the area's business elites and leaders as members. Those who know him also described Martell as a people person, a stickler for the rules with high integrity and someone who would get done whatever was asked of him.
"Novak Djokovic, after seeking vaccine exemption, withdraws from Indian Wells" via Des Bieler and Cindy Boren of The Washington Post — Organizers of the upcoming ATP tournament in Indian Wells, California, announced that Djokovic has withdrawn. The withdrawal is an indication that the top-ranked Djokovic, a native of Serbia who is not vaccinated against the coronavirus, has been unable to enter the United States, with the Transportation Security Administration requiring that all foreign air travelers must show proof of vaccination in a rule that is in place at least through April 10. Djokovic said last month that he hoped to be granted an exemption by U.S. authorities so that he could play at Indian Wells and later this month in Miami.
— LOCAL: C. FL —
"$69M federal grant will start Orlando airport Terminal C improvements" via Kevin Spear of the Orlando Sentinel — Big projects mothballed by the pandemic at Orlando airport's south terminal complex are getting a $69 million kick-start from federal infrastructure funding, U.S. Rep. Darren Soto announced in a ceremonial gathering. Of that grant, $49 million will go toward a $400 million restart of four gates at Terminal C, which will be large enough to handle eight domestic jetliners or four of the bigger aircraft used for service to Europe. That work will start soon and is slated to last nearly three years. "This is our new jobs and infrastructure act making a difference right here in Central Florida," Soto said, while flanked by various airport and construction workers and union leaders.
"Busy Florida space week with 3 rocket launches and 1 Dragon landing on tap" via Richard Tribou of the Orlando Sentinel — The Space Coast could see a lot of action this week with the first-ever launch of the 3D-printed rocket from Relativity Space, a couple of SpaceX Falcon 9 launches, and the return of four crew members from the International Space Station. First up is the scheduled launch of Relativity's Terran 1 rocket from Cape Canaveral Space Force Station's Launch Complex 16 during a three-hour window that opens at 1 p.m. Wednesday. Space Launch Delta 45′s weather squadron gives the window a 90% chance for favorable conditions, and a 95% chance if there's a 24-hour delay. Terran 1, which is about 85% 3D-printed, is a smaller rocket compared with SpaceX's Falcon 9 or United Launch Alliance's Atlas rockets.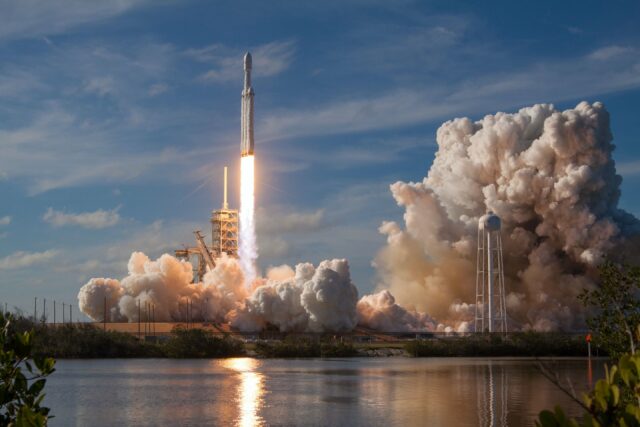 "Central Florida man attacked by alligator after opening his front door, police say" via Richard Tribou of the Orlando Sentinel — An alligator bit a Central Florida man when he opened his front door after hearing a noise, according to the Daytona Beach Police Department. The attack occurred Saturday night on Champions Drive in Daytona Beach near LPGA International Golf Course. The report said the resident thought a noise at his front door might be someone looking for his son, but when he opened the front door, "the alligator lunged, and he was bitten in the upper thigh." The injuries were not life-threatening, the report said, and he was transported for medical attention while officials with the Florida Fish and Wildlife Conservation Commission responded to deal with the alligator.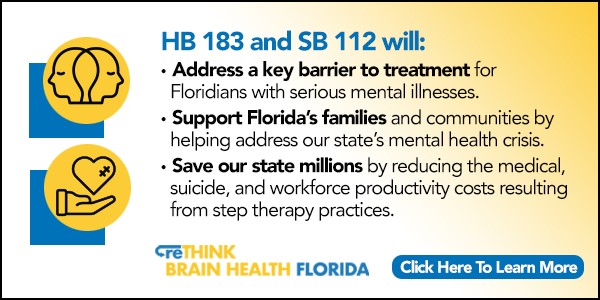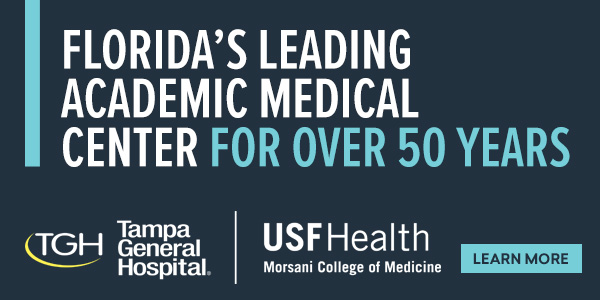 — LOCAL: TB —
"Investigation into HART CEO to continue, results to be public" via Olivia George of the Tampa Bay Times — The board of Hillsborough's transit authority voted to continue with an investigation into CEO Adelee Le Grand days after her lawyer proposed a settlement. The results of the investigation were slated to be presented to the Hillsborough Area Regional Transit Board. Board members also discussed their concerns and confusion with the settlement Le Grand's lawyer proposed last week. Under the proposal, which the agency's lawyers had "strongly" recommended, the "pending investigation will cease immediately and no written report shall be prepared and no oral report shall be given." Agency attorney David Smith clarified for Board members that the proposal would nullify a formal report but material from the investigation would remain public record, he said. "It wasn't going to be secret; it was going to be incomplete," he said after the meeting.
"USF set to vote on $22M design contract for on-campus stadium" via Lauren Coffey of the Tampa Bay Business Journal — The school's Board of Trustees is set to review and potentially approve the on-campus stadium's design-build agreement terms. The trustees approved Barton Malow and Populous as the builder and designer in September. The agreement includes a financial authorization request of up to $22 million for design phase expenditures. The first design phase will include the completion of the plans for the stadium, which USF documents state would include "multiple opportunities" for the greater community to provide feedback. Trustee Chair Will Weatherford has long stated the on-campus stadium needs to be completed by the start of the 2026 season. The design agreement reaffirms that the project needs to be "significantly completed" by the start of the 2026 season.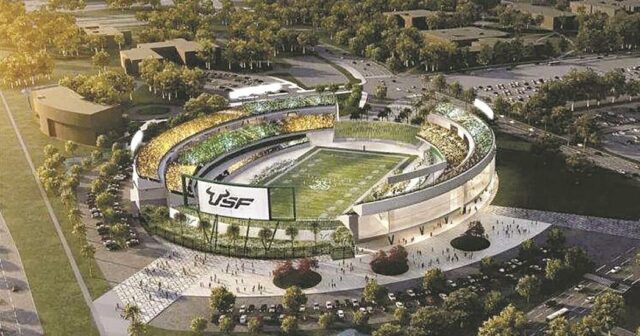 "New Pasco industrial site on Suncoast Parkway gets first OK" via Barbara Behrendt of the Tampa Bay Times — Pasco County took the first step toward allowing up to 2.26 million square feet of industrial space on property west of the Suncoast Parkway. The Planning Commission recommended approval of a land use change that would allow that kind and amount of new construction. Greenfield Place West Industrial had proposed a change in the county's comprehensive plan for growth that moves away from residential and toward industrial development. It would affect 104 acres on the west side of the parkway and 1.5 miles north of State Road 52. Before that request could be considered, the applicant's representative, Barbara Wilhite, submitted a proposal to add another 195 acres adjacent to that parcel, from the same owner, to be considered at the same time, tripling the size. The proposal now goes to the Pasco County Commission.
"Pinellas gave $500,000 to a TV movie that has yet to air" via Paul Guzzo of the Tampa Bay Times — Three years ago, Pinellas County decided to get into the production industry. So far, there have been mixed results. "Life's Rewards," an Amazon Prime series with two seasons funded with $775,000 in Pinellas' money, has brought visitors to the area. But, 18 months after the movie "A Taste of Love" wrapped using $500,000 in county money, it has yet to find a distributor. For comparison, a production company led by former Clearwater Aquarium CEO David Yates has shot 15 movies in the last 16 months in Tampa Bay. All have secured distribution. And, last year, his company received $510,000 in county production incentives, but that was split among five films. Pinellas allocates $1 million annually for production incentives.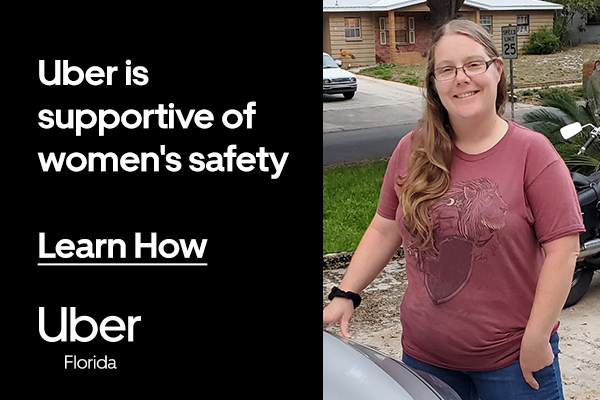 — LOCAL: SW. FL —
"Sarasota school district poised to suspend character education program" via Steven Walker of the Sarasota Herald-Tribune — The Sarasota County School Board is expected to suspend its state-mandated character education program at a meeting Tuesday, calling it a "distraction" following criticism from a group of parents regarding the program's use of social and emotional learning. Character Strong, an education program developed by a Washington-based company, fulfills the character education requirements mandated by Florida law. The program uses social and emotional learning (SEL) to teach students positive character traits and change school culture, according to Character Strong's website. Because character education is required, the board is expected to direct Interim Superintendent Allison Foster to find an alternative program.
"Nearly $100M terminal expansion set to go vertical at SRQ this summer" via Derek Gilliam of the Sarasota Herald-Tribune — The largest expansion at Sarasota Bradenton International Airport since two terminals were constructed in 1989 will soon go vertical, with the largest contract for a project estimated to cost $95 million to $100 million set for headed to a vote by the airport's board on Monday. "This is the big one," said Rick Piccolo, president and CEO at the Sarasota-Bradenton International Airport, of the $71.5 million construction job for the rapidly growing airport. Already, several other projects are underway, including $10 million in contracts to expand parking and more than $45 million to upgrade the baggage handling systems. In total, Piccolo said airport projects either underway or planned total about $200 million.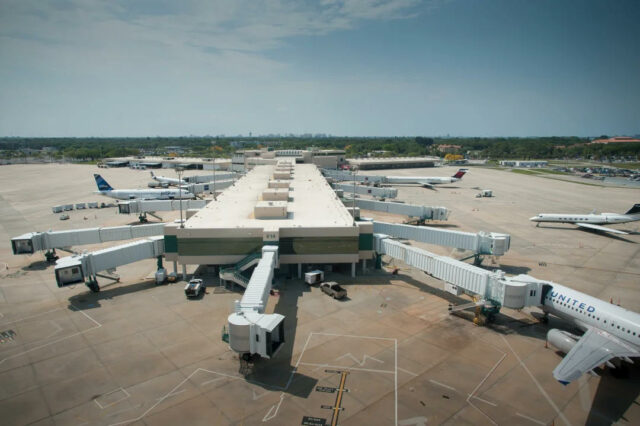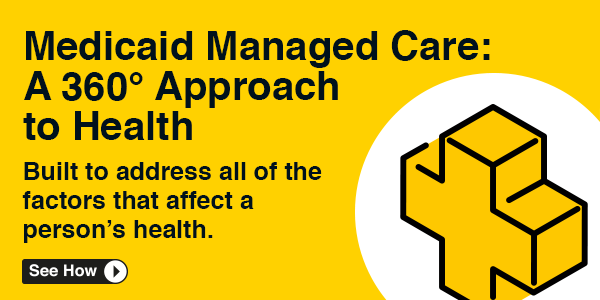 — LOCAL: N. FL —
First Coast builders back LeAnna Cumber for Jax Mayor — The Florida First Coast Chapter Associated Builders and Contractors are endorsing Cumber for Jacksonville Mayor. "ABC is impressed by her extensive knowledge of infrastructure and her plans to support the City's continued growth," said Chapter President and CEO Karin Tucker Hoffman. Cumber said, "I am thankful for the endorsement of ABC because they represent a major economic driver in our community. Our construction industry works tirelessly to help create a community that we can live, work and play. We have so much to develop in this city — including our downtown — to create a sense of place and community. ABC will play a critical role in fulfilling that vision."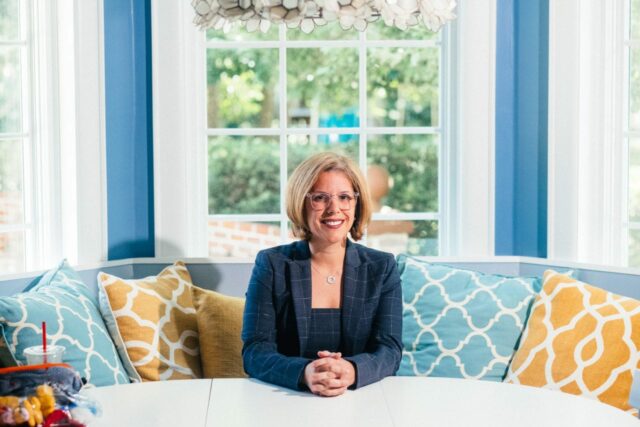 "Corrine Brown endorses Cumber" via A.G. Gancarski of Florida Politics — Former U.S. Rep. Brown is crossing party lines in the Jacksonville mayoral race. A copy of her Quick Picks obtained by Florida Politics shows the former 11-term Democratic legislator is endorsing Cumber. Cumber is the only Republican endorsed on the Quick Picks, which Brown famously likened to a "cheat sheet at a dog track" years ago. "Corrine's Quick Picks is my choice," Brown said in 2015, amid controversy that people were paying for placement. "I make it quite clear. You can vote for anyone you want. I pay to print them." The Cumber endorsement comes at the expense of two filed Democratic candidates.
"UF campus in Jacksonville clears first vote by City Council Committee" via David Bauerlein of The Florida Times-Union — A potential University of Florida graduate campus in Jacksonville cleared its first hurdle Monday in City Council when the Neighborhoods Committee voted 7-1 for it, a margin that came after roughly two and a half-hours of debate and some significant amendments to the original proposal. The proposal faced a slew of questions from Council members. Al Ferraro ended up casting the lone vote against it, saying it had too many unknowns. "We've got people asking us, 'What are we going to get for this money?'" Ferraro said. Mark Kaplan, vice president of Government and Community Relations for UF, said the main Gainesville campus remains the focal point for the school's undergraduate programs, but UF also needs to establish graduate programs in high-growth urban areas like Jacksonville "where the innovators and investors are."
"Tallahassee City Commissioner Jack Porter announces 2024 re-election run" via Jeff Burlew of the Tallahassee Democrat — Saying she would provide "much-needed oversight of city operations," City Commissioner Porter announced Monday that she's running for a second term in 2024. Porter, who unseated appointed City Commissioner Elaine Bryant in 2020, said she has since led "with a governing approach informed by her urban planning and public administration background and a diverse base of grassroots support." Porter, 30, added that she was the youngest woman ever elected to local office. Porter, who filed campaign papers Feb. 24, is unopposed so far in the Seat 1 race. In her news release, she noted last year's Seat 3 race and the double-digit win by her close ally, City Commissioner Jeremy Matlow, against David Bellamy. She didn't mention Bellamy by name but called him "a well-funded Chamber-backed" candidate.
"City of Tallahassee electric customers express frustration over new utility billing system" via Jeff Burlew of the Tallahassee Democrat — The city's launch of its new utility billing system ― designed to give customers an improved experience and more payment options ― hasn't been a hit with some customers. The city began transferring to a new utility customer billing system Feb. 14. Hailed as an upgrade, the new system, which was part of a $150,000 contract OK'd by the City Commission, offers more payment options, and allows customers to monitor their utility usage in near real-time. When asked about the customer complaints, James Barnes, the city's chief customer officer, said he couldn't respond to what he called "internet rumors." He said the city wasn't seeing "any problems" other than customers having longer-than-normal wait times, adding that customers who call in can opt for a call back after five minutes.
"Judge's ruling on Florida lobbying ban has Bill Proctor vowing to 'die in office' fighting" via James Call of the Tallahassee Democrat — U.S. District Judge Beth Bloom issued a preliminary injunction against a restriction on state and local officials lobbying other government bodies while in office. She did not block another part of the amendment that restricts former state and local officials from lobbying for six years after leaving office. Leon County Commissioner Proctor calls the ban on lobbying the government where one had served "crazy" and "ridiculous." He compared the lobbying ban to a dishonorable discharge from the Army. "I have served honorably. I tried to do the right thing and I don't have any marks or bruises or concerns that I did it wrong. Why would you prohibit someone like me with three decades of experience and expertise from being involved in politics," said Proctor.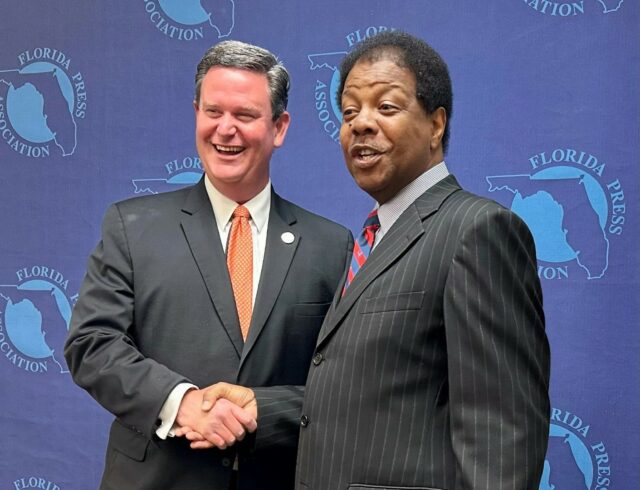 "Escambia school grades improving under appointed superintendent. Pushback is 'smoke and mirrors.'" via Brittany Misencik and Jim Little of the Pensacola News Journal — Although Tim Smith started the job in November 2020, the school district has only completed one full academic year under his leadership. The problems Escambia County has had for decades haven't gone away, but there has been significant progress in overall school grades despite the COVID learning challenges that have interrupted classroom learning for much of that time. Despite the gains, School Board member Kevin Adams said he would make good on a campaign promise and bring a resolution to the Board meeting this month to request a new voter referendum to return to an elected Superintendent. Fuel was added to the fire last week when Rep. Michelle Salzman sent a letter to Smith and the School Board calling on Smith to resign.
"Panama City Beach Spring Break laws in effect" via S. Brady Calhoun of MyPanhandle — Panama City Beach leaders reminded the public Wednesday that the "Spring Break" laws have begun and will be strictly enforced. "Our goal is to provide a safe and enjoyable environment for our residents and visitors," said Panama City Beach Police Chief J.R Talamantez. "You can have fun here without being involved in illegal activities. Be responsible and act within the boundaries of the law. We appreciate everyone's cooperation and understanding." The list of rules states consuming alcohol on the sandy beach is banned during March; alcohol sales are not permitted after 2 a.m. and until 7 a.m.; and that drinking in parking lots or loitering in parking lots or on the shoulder of the roadway is strictly prohibited.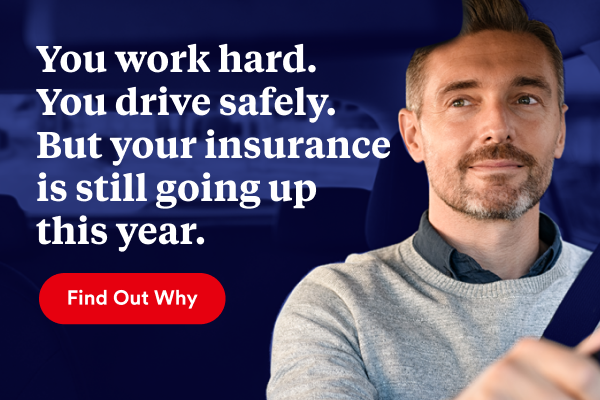 — TOP OPINION —
"The new anarchy" via Adrienne LaFrance of The Atlantic — What had seemed from the outside to be spontaneous protests centered on the murder of George Floyd were in fact the culmination of a long-standing ideological battle.
Some four years earlier, Trump supporters had identified Portland, correctly, as an ideal place to provoke the left. The city is often mocked for its infatuation with leftist ideas and performative politics. That reputation is not completely unwarranted.
Right-wing extremists understood that Portland's reaction to a trolling campaign would be swift, and would guarantee the celebrity that comes with virality.
When Trump won the presidency, this dynamic intensified, and Portland became a place where radicals would go to brawl in the streets. By the middle of 2018, far-right groups such as the Proud Boys and Patriot Prayer had hosted more than a dozen rallies in the Pacific Northwest, many of them in Portland. Then, in 2020, extremists on the left hijacked largely peaceful anti-police protests with their own violent tactics, and right-wing radicals saw an opening for a major fight.
What happened in Portland, like what happened in Washington, D.C., on Jan. 6, 2021, was a concentrated manifestation of the political violence that is all around us now.
In recent years, Americans have contemplated a worst-case scenario, in which the country's extreme and widening divisions lead to a second Civil War. But what the country is experiencing now — and will likely continue to experience for a generation or more — is something different.
The form of extremism we face is a new phase of domestic terror, one characterized by radicalized individuals with shape-shifting ideologies willing to kill their political enemies.
Unchecked, it promises an era of slow-motion anarchy.
— OPINIONS —
"Sal Nuzzo, Christian Camara: The fleecing of Floridians, Part II" via Florida Politics — There's a reason Florida's auto insurance rates are among the highest in the U.S. There is also a reason that 99% of all of State Farm's litigation related to auto glass price disparities occurs in Florida. It's because Florida's unique rules governing lawsuits like these have turned the Sunshine State into the Settlement State, garnering six-figure payouts for trial attorneys in a cottage industry of barely legal fraud. These litigation rules make it next to impossible to challenge the thousands upon thousands of nuisance suits — so companies accept it as the price for operating in Florida. And then they do what they must to cover the financial losses: hike Florida policyholder rates.
"The 'constitutional carry' lie and why gun advocates don't love the latest Florida bill" via Frank Cerebino of The Palm Beach Post — There's a bit of dissension in the OK Corral. And it's coming from the gun-rights stalwarts who feel that Florida's new law would be just a showy "baby step" and not the sort of full-throated Second Amendment endorsement they had expected from DeSantis and his legislative lackeys. I'll explain. But first, it must be mentioned that the term "constitutional carry" is a political fiction meant to confer bedrock rights enshrined in the U.S. Constitution, rights that aren't there. "Constitutional carry" is like "legitimate rape." It doesn't exist. The gun industry has spent a fortune promoting the false notion that the right of everyday, law-abiding American citizens to possess firearms is hard-wired into the Second Amendment.
"The debate we deserve" via A.G. Gancarski in Jacksonville Today — The amorality and transactionality at the heart of the 2023 Jacksonville mayoral race is off the charts, even by comparison to previous cycles. Much of the drama has been on the Republican side of the race, with dark money political committees driving advertising that is relentless and often a funhouse mirror, distorting the truth. The rule of thumb: The more cash a campaign has, the more likely it will spend money on this dissociative agitprop. The worst offender of late has arguably been the political committee of Daniel Davis, the Jacksonville Chamber of Commerce CEO who, polls say, is headed to a runoff against Democrat Donna Deegan, assuming something radical doesn't happen.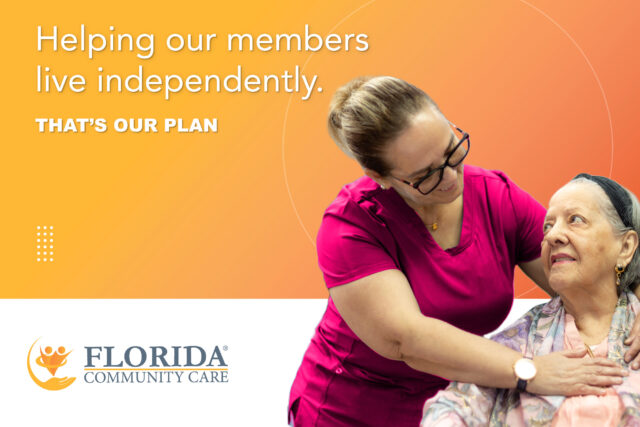 — INSTAGRAM OF THE DAY —
— ALOE —
"This beachfront Florida town was just voted one of the best small towns in the U.S." via Connie Ogle of the Bradenton Herald — Travel website Family Destinations Guide just released its 150 Best Small Towns in America list, and Anna Maria Island on Florida's Gulf Coast was one of the top destinations. The website writes that Anna Maria Island off Bradenton is a "stunning tropical paradise with pristine beaches, crystal-clear waters, and an Old-Florida charm." It does not mention the red tide that has been plaguing parts of the state's west coast recently. The barrier island is known and loved for its white beaches. There are also shops, galleries and restaurants along Pine Avenue, plus a wooden city pier that dates back to 1911.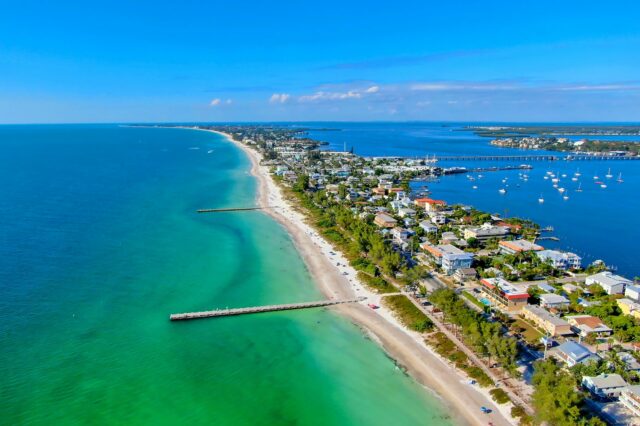 "Publix hosts 'hunger summit' with 2 dozen food banks" via Mike Wright of Florida Politics — The challenge seems so daunting: How do you get food to the millions of Americans who struggle to feed themselves and their families? Publix Super Markets faces that challenge by providing funds and effort to food banks across Florida and four other states where Publix stores are located. Its inaugural Publix Hunger Summit brought together three dozen food bank organizations, the USDA, Publix experts, and two members of Congress to share best practices in helping to reduce hunger. "I'm looking forward to seeing what we can accomplish," Publix CEO Todd Jones said as the summit began from corporate headquarters in Lakeland.
— HAPPY BIRTHDAY —
Celebrating today are former Rep. Joe Geller, our colleague Rochelle Koff, and Lindsey Nickel.
___
Sunburn is authored and assembled by Peter Schorsch, Phil Ammann, Daniel Dean, Ryan Nicol, Jacob Ogles, and Drew Wilson.
Post Views: 0