INDIANAPOLIS—A group of politicians seeking the Republican presidential nomination went before the National Rifle Association (NRA) on April 14 and vowed to fight for the Second Amendment.
The Supreme Court has affirmed that the Second Amendment guarantees an individual right to keep and bear arms, including outside one's home. However, states and government agencies are clamping down on those rights.
It's enough to make gun owners wonder how long there will be a Second Amendment.
During the NRA's Institute for Legislative Action Leadership Forum at its Annual Meetings and Exhibits in Indianapolis, prominent conservatives promised NRA members they would stand and fight for their right to own firearms.
Florida Gov. Ron DeSantis and former U.N. Ambassador Nikki Haley, who was the governor of South Carolina from 2011 to 2017, promised to support the NRA. Both addressed the crowd by video because they couldn't attend the meeting in person.
Haley said that she has always stood for a strong Second Amendment. While she was governor, she said South Carolina adopted the castle doctrine and constitutional carry. She also said she has a concealed carry permit.
"You've always got a friend in me," Haley said.
DeSantis is a former U.S. Representative who left the House to run for governor in 2022. In a move sure to win favor with NRA members, DeSantis signed a law on April 3 that made Florida the 26th state to recognize "constitutional carry."
DeSantis is expected to throw his hat into the presidential ring at some point, though he has yet to confirm that. He told NRA members he has always supported the Second Amendment.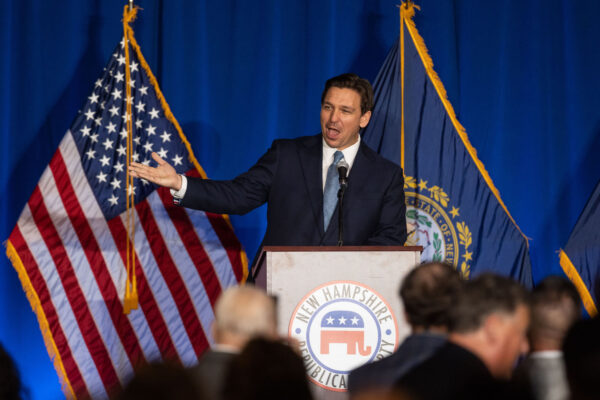 "The capacity of the people to defend themselves is fundamental to their ability to rule themselves," DeSantis said.
Sen. Tim Scott (R-S.C.) also addressed the group via video. He thanked the NRA for endorsing his 2022 Senate campaign and giving him an "A" rating for his Second Amendment stand.
Scott recently formed an exploratory committee to look into a presidential run. He committed to protecting all aspects of the Second Amendment—including protecting gun manufacturers, dealers, and others in the industry from the weaponization of financial institutions.
"We're trying to stop banks from unbanking our gun manufacturers," Scott said.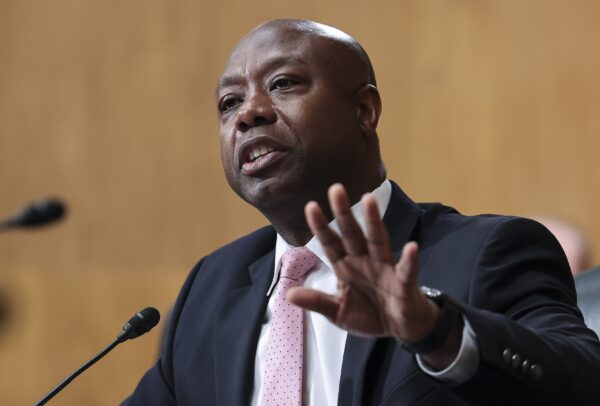 Entrepreneur, author, and Republican candidate Vivek Ramaswamy gave an impassioned speech outlining his plan for gun policy. He called Democrats' gun control plan a new version of racist reconstruction era policies.
He said the first gun control laws in the United States denied recently freed slaves the right to own guns and that the laws left many black Americans defenseless.
"The Democratic Party wanted to put black people back in chains," Ramaswamy said.
He said the Second Amendment had kept Americans free from tyranny. That principle can and should be exported, he said.
"If we want to stop [Chinese leader] Xi Jinping from invading Taiwan, then put a gun in every house in Taiwan," Ramaswamy said.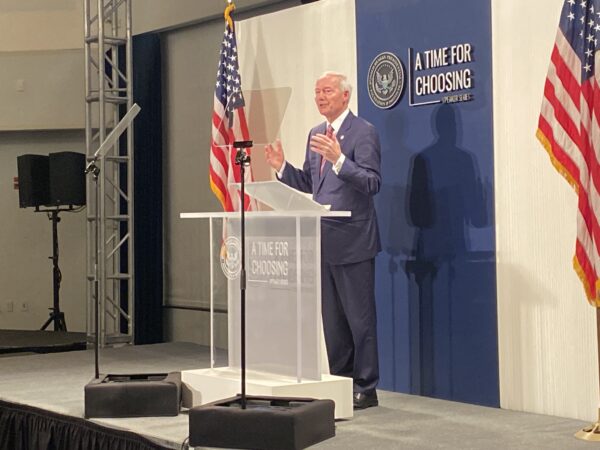 Former Arkansas Gov. Asa Hutchinson confirmed his intent to run for president and vowed to protect Americans' Second Amendment rights.
"I have stood with the NRA throughout my time in public service," he said.
Hutchinson touted his work with the NRA School Shield program, which raised grant funding to improve school security. He said the program and others like it have made a difference in society.
He said that as governor, he dealt quickly with violent protesters in the state's capital by involving the state police.
"The violence stops when you enforce the law," Hutchinson said.
"We need to set that example across America."