Vice President Kamala Harris called for an assault weapons ban while claiming she supports the Second Amendment at the same time during an appearance on Thursday's "The Jennifer Hudson Show."
While mourning the victims of gun violence, Harris decried the "weapons of war" prevalent on the streets and called for a new assault weapons ban to stop mass shootings. 
"We shouldn't have to be presented with this false choice which suggests you're either in favor of the Second Amendment or you want reasonable gun safety laws. That's a false choice." Harris said.
She added, "It is reasonable to say that weapons of war have no place on the streets of America and by that, I mean assault weapons. Weapons of war. They were literally designed to be weapons of war. We need an assault weapons ban. These are reasonable things to do."
MICHELLE OBAMA SCOLDS AMERICANS OVER GUN RIGHTS: 'UNFETTERED ACCESS TO FIREARMS' IS 'NOT A GOOD THING' 
She also decried the U.S. Congress as "pitiful" for being unable to push "reasonable gun safety laws" in the face of the gun lobby.
"I just think it is pitiful the people of the United States Congress do not have the courage to stand up to the gun lobby, stand up to the NRA and say 'look, I support the Second Amendment, but we need reasonable gun safety laws.' Have some courage," Harris said.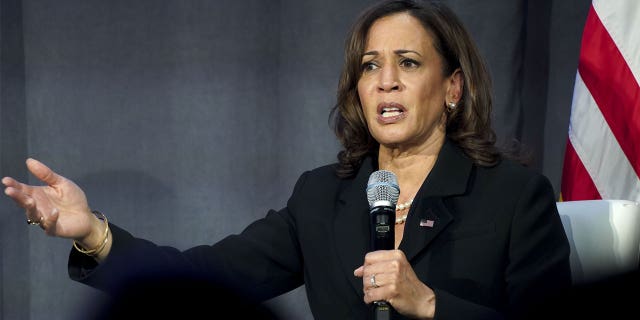 President Biden has called for a federal ban on "assault weapons and high-capacity magazines" similar to one passed in 1994. Harris also called for an assault weapons ban following the Uvalde school shooting in May.
"We are not sitting around waiting to figure out what the solution looks like. You know, we're not looking for a vaccine. We know what works on this," Harris told reporters at the time. "Let's have an assault weapons ban."
While the Democratic Party has been mostly unified in calling for an assault weapons ban, the Bureau of Alcohol, Tobacco, Firearms and Explosives (ATF) Director Steve Dettelbach was blasted for being unable to provide a definition of the term "assault weapon."
ATF DIRECTOR LAMBASTED FOR NOT DEFINING 'ASSAULT WEAPON': 'WHY IS HE LEADING THE AGENCY?' 
Later during Harris' interview, she discussed the alleged racial bias present in hospitals and doctor's offices that cause higher maternal deaths among Black and Native American women.
"They walk into the hospital, clinic or the doctor's office, just not taken as seriously. And so the work that I've been doing is to really lift this issue up because I think we should all agree with these statistics, knowing that we have some of the worst outcomes for maternal health and mortality of any so-called advanced nation. For shame," Harris said.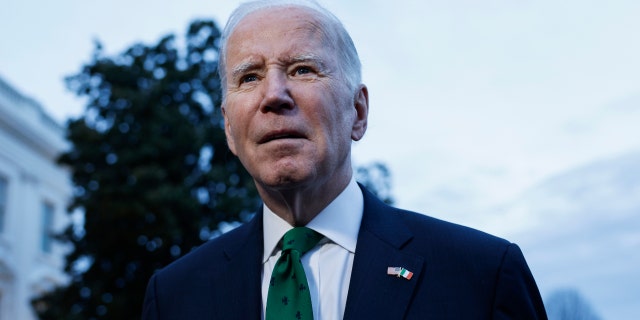 CLICK HERE TO GET THE FOX NEWS APP
She added as a suggestion that there would be to efforts to "train healthcare providers about racial bias."