FIRST ON FOX: The NRA taunted President Biden over his 2020 pledge to "defeat" the group, saying in a new video that his statement is "backfiring" after the U.S. tipped into becoming a permitless carry-majority nation.
The NRA video, released Wednesday and exclusively obtained by Fox News Digital, shows various members of the prominent gun rights group criticizing Biden for yelling "about taking our guns," while arguing his "fascism" on Second Amendment rights is "in the minority." 
"While you've been busy stocking your fridge with ice cream," one young girl in the video said before other members chime in, "pro-America legislatures have passed constitutional carry in 27 states with support from the NRA."
Just days before taking office, Biden pledged via a statement from his transition team to "defeat the NRA and end the epidemic of gun violence in America." However, since his vow, 11 states have signed constitutional carry legislation into law. 
BIDEN'S EDUCATION PLAN PLEDGES TO 'DEFEAT' THE NRA, SUPPORT ASSAULT WEAPONS BAN
In April, Florida became the 26th state with an NRA-backed permitless carry law on the books, meaning the majority of states in the nation allow law-abiding citizens to carry a concealed handgun without a permit issued by the government.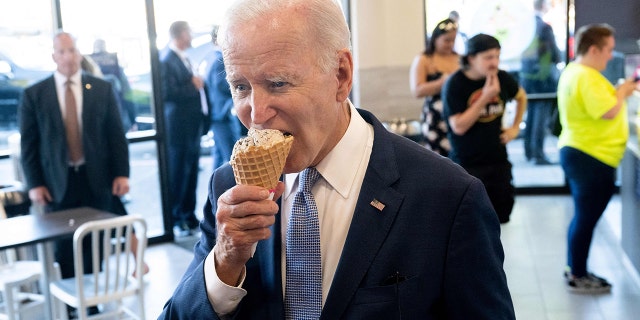 "Less than two weeks before Joe Biden assumed office, the President-elect vowed to 'defeat the NRA.' At that time, 16 states had adopted NRA-backed Constitutional Carry. As of last week, this crucial legislation is law in 27 states—11 more states since Biden's pledge," NRA Digital Director Billy McLaughlin told Fox News Digital. 
NRA BLAMES BIDEN FOR RISING CRIME AFTER HE PROMISED TO 'TAKE THEM ON' AND BAN 'ASSAULT WEAPONS'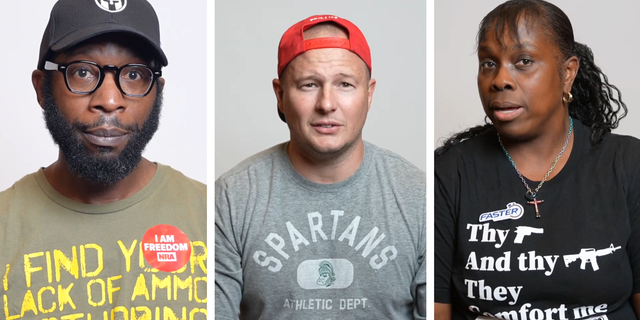 "The five NRA members featured in this video seized the opportunity to send a message to the president, making it clear that he has fallen short of his pledge and indeed will never 'defeat the NRA,'" McLaughlin added. 
The NRA members said in the video that under Biden's administration, Americans' "safety is not guaranteed," citing open borders, rampant drug use, and crime issues that have plagued cities from coast to coast. 
NRA, 25 STATES SUE BIDEN ATF TO STOP 'ARBITRARY' AND 'UNLAWFUL' PISTOL BRACE RULE
"It's been up to us at the state level to pass reforms that put the safety and Second Amendment rights of Americans first," one NRA member said in the video. 
The 27 states that have successfully passed constitutional carry laws include: Alabama, Alaska, Arizona, Arkansas, Florida, Georgia, Idaho, Indiana, Iowa, Kansas, Kentucky, Maine, Mississippi, Missouri, Montana, Nebraska, New Hampshire, North Dakota, Ohio, Oklahoma, South Dakota, Tennessee, Texas, Utah, Vermont, West Virginia and Wyoming.
"The NRA and its millions of members remain unwavering in our commitment to exposing Joe Biden as a gun control hypocrite, persistently striving to dismantle the self-defense rights of law-abiding Americans." McLaughlin added. 
CLICK HERE TO GET THE FOX NEWS APP
The White House did not immediately respond to Fox News Digital's request for comment on the video.