by Jeff Gross, contributing writer
My sincere sympathy goes out to all you folks who endure back pain. Especially when it affects your holiday or vacation plans.
For the 1st time in my life my back acted up while on vacation. Adding to the problem is exercising my CONSTITUTIONAL RIGHT of PERMITLESS CARRYING A CONCEALED WEAPON.  Waistband holsters are annoying when dealing with back pain. It doesn't hurt to have a shoulder holster as an emergency back up in times like these.
Fortunately, Abby was a beneficiary of the extra pain down time at the camp. She is now a fish dog. One command of "get the bird" and she dove in (with reckless abandon) and swam after the goose in the picture.  Needless to say the goose never returned looking for a hand out. Abby is fearless of the water and will dive in on her own just to go for a quick dip. She is my first golden that will stick her head under water looking for a stick, or a fish maybe? 
Water training is a great idea for those of you with hunting dogs.  Usually the summer is a quiet time for training due to the heat, however with the dogs immersed in water the heat is not much of an issue. Inevitably, at some point, a pheasant will get dropped in a body of water requiring your dog to wade or swim out to get the bird. That is when the water training pays off.
Fun fact #1: Making a list of gear to bring for any fishing trip or getaway can save many "oh, S—" comments when one realizes an item was left behind such as an anchor or battery charger. Worse yet if it is a prescription medication then one needs to turn the vehicle around and go back to get the item.   A list of tools for a particular job is also another offshoot of this fact. Items can be checked off as they are loaded into the vehicle. This writer keeps all the checklists stored on the computer so as to be printable each year.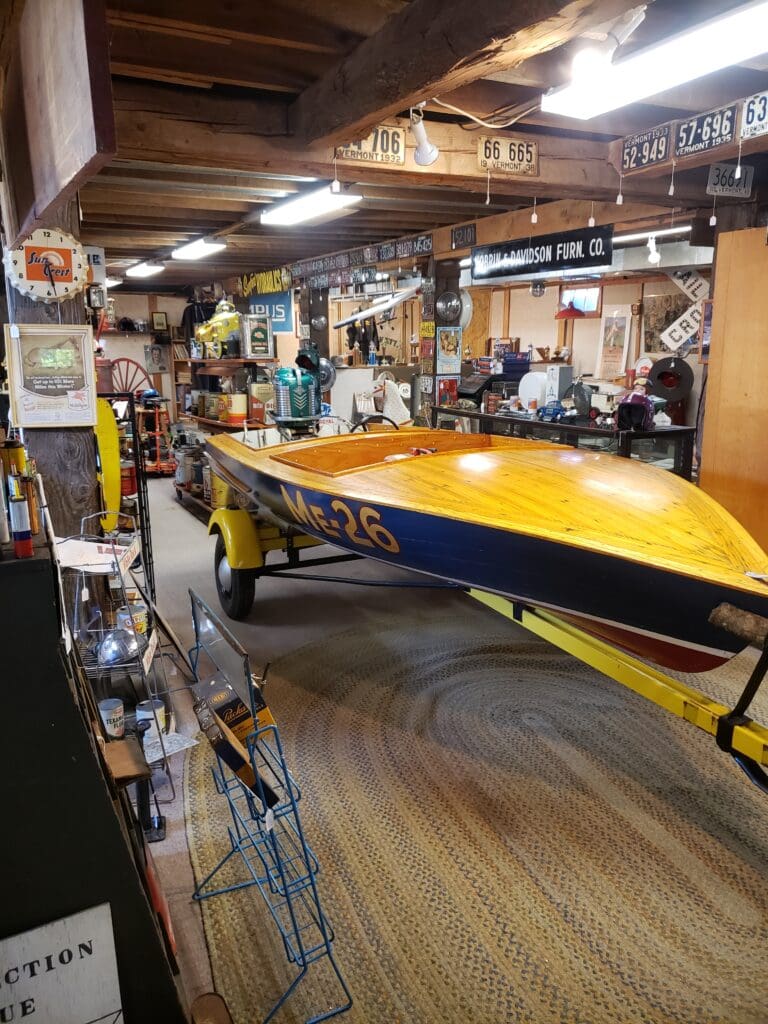 With the lake too rough the last 4 days, coupled with the back flaring up, it was time to visit the Wiscasset area of Maine.  Like many antique businesses that have closed in New England, the Montsweag Flea Market also closed permanently in 2023.  So the next stop was a favorite – Indian Trail Antiques. The owner, Charles, is very proficient at stocking very exotic and rare antiques in his 4-level barn. This particular stop yielded a very rare 1920's Lionel Build a loco passenger set. As you can see the Lionel set was mixed in with a vast array of rare antiques and collectibles, items of auto racing, marine, aviation, sporting, retro, and a host of other categories is under the barn roof. Indian Trail antiques is about 4 minutes off of Route 1 (1 Mile in distance) in Newcastle, Maine. 9-5 Wednesday through Sunday, or by appointment. If you come up from Rhode Island or Southern New England it is absolutely worth a stop. https://www.indiantrailantiques.com/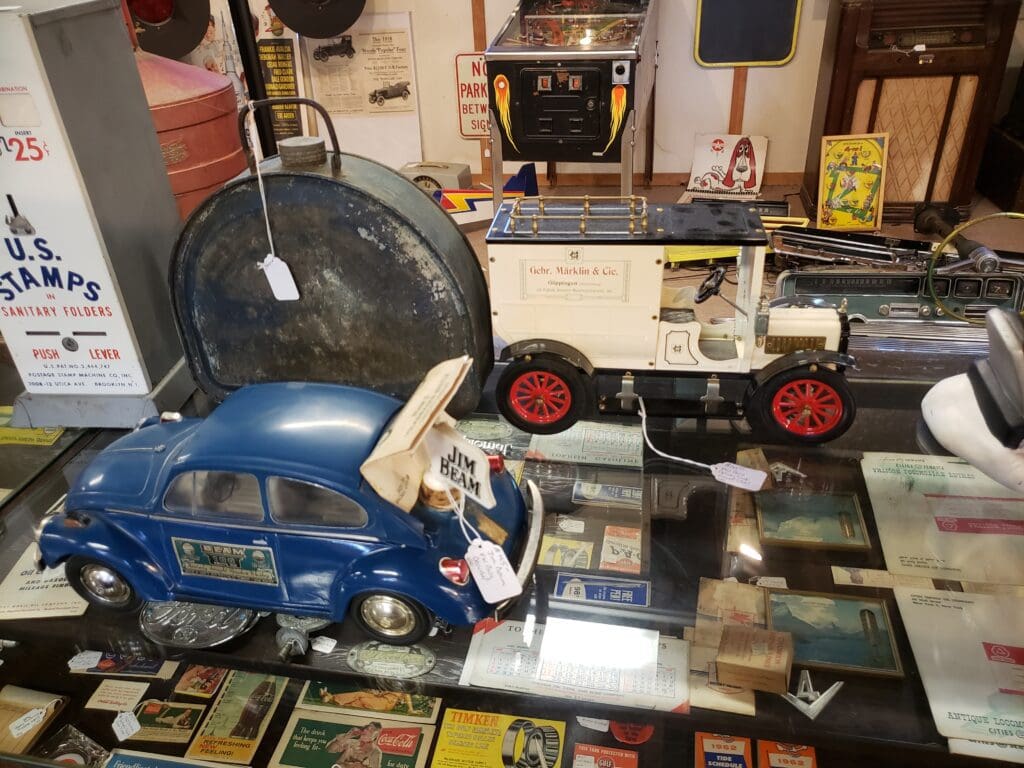 Fun Fact #2: Good News Back Pain sufferers:  While sitting here typing this article I took a back brace and put it on with a blue flat ice pack between the brace and my back.  A good friend suggested stretching the muscles. She recommended targeting the muscles at my waist. As a result I took the night off and went fishing, with little to no pain.
Thursday night was a beautiful night on the water. The sky and wildlife were awesome. The fish were not biting well, so it was a crappie night – a couple of pickerel and enough crappies (aka Calico Bass) to fill a 5 gallon bucket.  On the flipside, wildlife were abundant.  A Bald Eagle flew over the boat as I was collecting my fishing poles.  King Fishers were everywhere attempting to snare minnows in the water.  On the lake itself I had a cute beaver swim within 10 feet of the boat looking at me as if to say "hello".  It has been a long time since I have seen a beaver up close. It was close enough I could see its well-curved tail. Alas, the moment I reached for the camera the beaver disappeared. Hopping fishing spot to fishing spot a Merganser Duck flew over as well. Only in Maine have I seen Mergansers. Walking back to the camp I noticed numerous deer tracks in the lawn. I should have brought my game camera.  On the flip side awesome skies and sunsets are commonplace on the lake.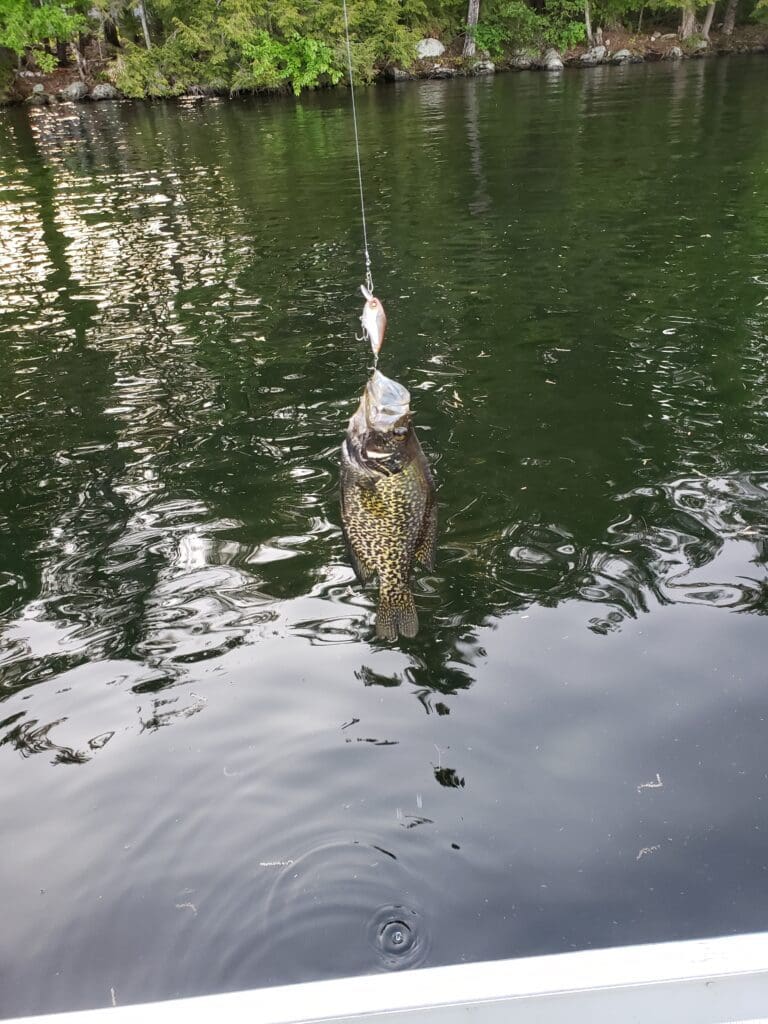 GREAT BREAKING NEWS, 10 PM, THURSDAY:  2 years ago I strongly urged people to stop giving money to politicians and join GOA, FPC, NAGR, 2AF, and NSSF.  I pissed off a lot of people! For those of you who listened – here are the fruits of your labor:  If you own a Pistol Stabilizing Brace that BATF has now called a short barrel rifle and must be registered like a machine gun, you are protected thanks to the GOA and FPC!  Their lawsuits against Merek Garland and the BATF have restrained & enjoined Garland and BATF from taking any action against you as a Pistol Brace owner. So if you were to get a bang on the door at 2am with feds drawing their guns –  GOA and FPC has your back. That said, for the time being be vewy vewy quiet, as if you were hunting Wabbits.
See you next week as I will be ruffling a lot more feathers.
___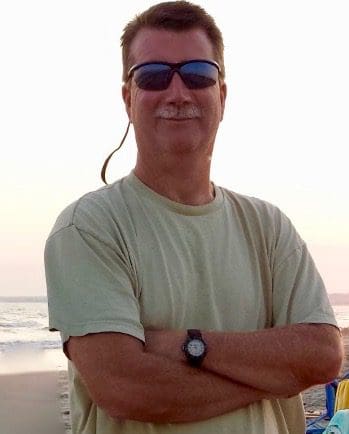 Jeffrey "Jeff" Gross spent 21 years as an Analytical Chemist at the USCG R&D Center in Groton, Connecticut, Woods Hole Laboratories, and Helix Technologies. Changing careers is a "great learning experience for everyone", Jeff says, and I'm an avid outdoorsman and conservationist, a student of the sciences, and the world. The US holds too many wonders not to take a chance and explore them".
Jeff is the Model Train and Railroad entrepreneur. Proud Golden Retriever owner. Ultra strong Second Amendment Advocate and Constitutionalist. "Determined seeker of the truth".  Jeff is a RIFGPA Legislative and Legal Officer, Freshwater Chairman, NRA Liaison.
His subjects include Outdoors, Second Amendment, Model Railroading, and Whimsical.