by Jeff Gross, contributing writer
With these lengthy time periods of rain, it is a great time to acclimate your pup to the water. The time spent will be worthwhile even though it is in the rain, and it sure is better than watching TV. Who knows, you may even get a dock diver like Abby, pictured above. Your pup may or may not take to the water right away but with some practice they should enjoy the interaction.  Abby is now at the point where she sees water, she goes into the water, hence, I have a fish dog. Fish dog to the point where she is now diving under water in pursuit of the sunfish swimming within 20 feet of the shore.
Adopt-a-Spot: why not?
While in pursuit of another live train I encountered June, a homeowner in Oakland, Maine, gardening a plot on Rt. 11 in Oakland Maine.  She told me she and her husband were continuing the practice that her 80-years-young mother-in-law started of setting up gardens at various intersections around Oakland. The yellow bicycles are a trademark of their locations which are dotted around town. The town of Oakland was impressed with the creative work and has budgeted monies to help with the cost of the flowers (sounds like a certain farm in Smithfield, Rhode Island could benefit from a practice like this). Though this is a different outdoor practice I bring the idea to the table as I am pressing RIFGPA (my gun club) to take the lead on this to set the example for other clubs as it is a benefit to all in the community and shows that sportsmen and women are decent and respectable people. It is not like we go around parking lots keying cars of someone with a different political view. To all you folks in Maine, Massachusetts, Rhode Island, and New Hampshire, petition your club to take up what is known as "Adopt a Spot".  The citizenship will see what stewards of the town your club is and will hold you in higher regard. In the very near future Exit 6 on Rt 95 will be adopted, so feel free to email this writer on how to go about the process with the RI DOT. (Seven Cedars Farm: Hint Hint)
Brown Tailed Moth update
The Brown Tail moths are now becoming a plague in Maine. The moths are the hot button topic in all the public gatherings. For you Mainers, the cocktail in the picture works very well in relieving the itch. I apply the mix with a Q-tip as I don't like having greasy lotion all over me. At a skin cancer check up at the VA Hospital, a Brown University intern doctor asked me what type of moisturizing lotion I used. My answer of "none, as you cannot grip a shotgun if you do" was not the answer she was expecting. If you become infected from this moth-plague, washing your clothes, bed linens, and towels every 2 days and adding 1/4 bottle of Shout and a tablespoon of bleach to the washer helps dissipate the moth toxins. 4 days ago, I became reinfected only I wasn't going back to the hospital, so I started playing around with various cleaning solutions. Seems like it worked, as the last 2 days I have been itch-free so to speak.
Seeing many Rhode Island plates on vehicles here in Maine, I would like to point out a great place for antiques and country decor. The place is Kozy Cottage – 89 Church St, Oakland, ME 04963. Karla and her husband Sam are good friends, and the shop is open Thursday – Saturday, 9am-4pm. As you can see in the pictures, Karla has a vast array of country decor. With so many rainy days as of late, Kozy Cottage is a great place to enjoy for a couple of hours.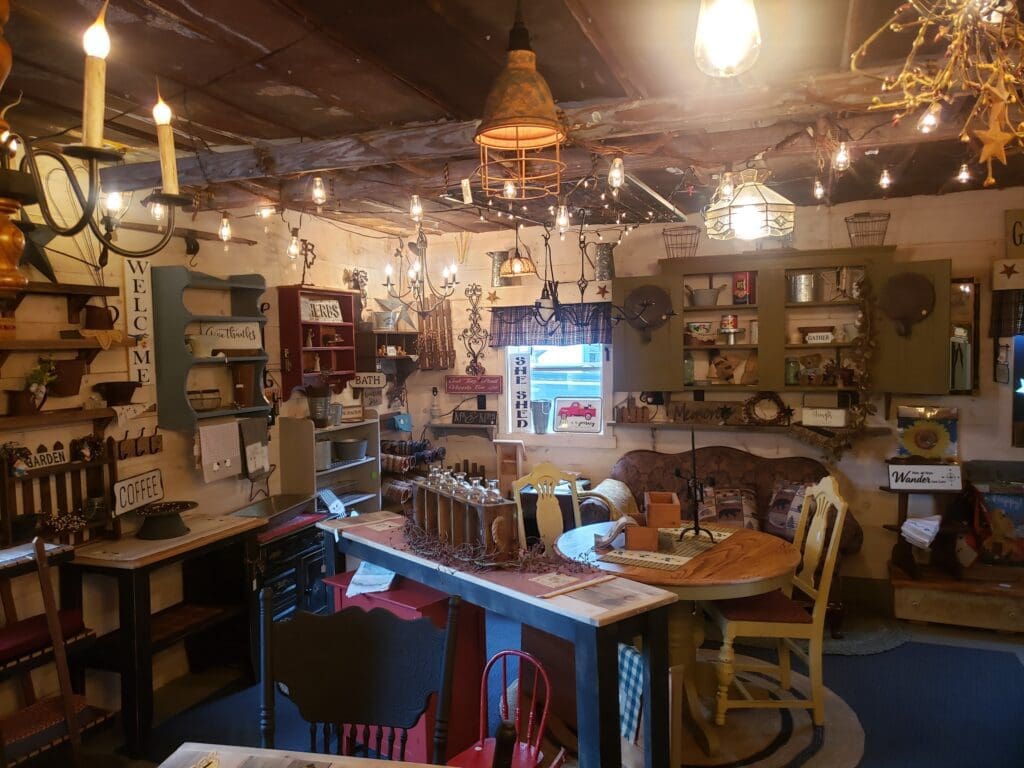 2A Update
Here is the list of under-21 gun ban cases as well as other 2A information: I stand my ground: 98% of 11-47 is unconstitutional.
Laura v Evanchek, 3rd circuit court of appeals. Under 21 CCW ban.
MAJOR 2A ARGUMENT TODAY: Federal Appellate Court Heard Arguments about who gets to own Firearms… – YouTube
Garland v Bullock, Federal District Court MS, Judge rules in favor of Bullock stating banning guns of Felons is unconstitutional.
Federal Judge Rules Felon-In-Possession Law is UNCONSTITUTIONAL! – YouTube
Range V Garland, 3rd circuit court of appeals,  Non-violent felon gun bans are unconstitutional.
Texas Federal Judge orders Texas cannot ban 18-20 yos from carrying a concealed firearm. August 2022
Frasier v BATFE, May 12th, 2023, Federal judge orders federal law banning handgun sales to under-21 yo unconstitutional.
Federal MN district Judge orders MN to stop enforcing under-21 yo ban of CCW, April 1st, 2023.
Hope we have a sunny weekend – and Happy 4th!
___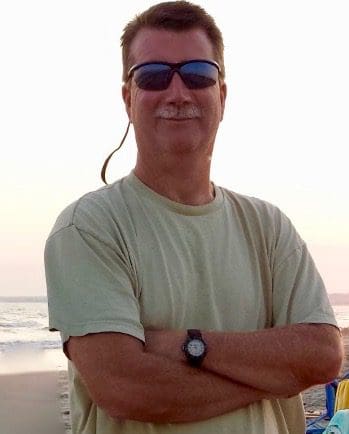 Jeffrey "Jeff" Gross spent 21 years as an Analytical Chemist at the USCG R&D Center in Groton, Connecticut, Woods Hole Laboratories, and Helix Technologies. Changing careers is a "great learning experience for everyone", Jeff says, and I'm an avid outdoorsman and conservationist, a student of the sciences, and the world. The US holds too many wonders not to take a chance and explore them".
Jeff is the Model Train and Railroad entrepreneur. Proud Golden Retriever owner. Ultra strong Second Amendment Advocate and Constitutionalist. "Determined seeker of the truth". Jeff is a RIFGPA Legislative and Legal Officer, Freshwater Chairman, NRA Liaison.
His subjects include Outdoors, Second Amendment, Model Railroading, and Whimsical.