FIRST ON FOX: A top House Republican is planning to introduce legislation Tuesday that would protect federal funding for archery and hunting education courses nationwide.
Rep. Mark Green's, R-Tenn., legislation — the Protecting Hunting Heritage and Education Act — would amend the 1965 Elementary and Secondary Education Act (ESEA) to clarify school programs "training students in archery, hunting, or other shooting sports" are eligible for funding. The legislation comes after a Fox News Digital report showing the Biden administration has started withholding funds for such classes.
"Letting Washington bureaucrats, sitting in a half-empty air-conditioned building in the Swamp, make arbitrary decisions about what kids in Tennessee should and should not learn is the antithesis of federalism," Green, who chairs the Homeland Security Committee, told Fox News Digital.
"Archery and other shooting sports are valuable to our children," Green continued. "The federal government's overreach needs to stop, now. Tennesseans won't stand for this."
BIDEN ADMIN CONFIRMS IT'S WITHHOLDING KEY FUNDS FOR SCHOOLS WITH HUNTING COURSES, GOP CALL IT 'SHAMEFUL'
In June 2022, Congress passed the Bipartisan Safer Communities Act (BSCA) with large majorities in both chambers and President Biden signed the bill shortly after. The legislation — which was criticized as a "gun control" bill, but touted by proponents as an effort to promote "safer, more inclusive and positive" schools — came after mass shootings at a grocery market in Buffalo, New York, and a school in Uvalde, Texas.
The BSCA included an amendment to an ESEA subsection listing prohibited uses for federal school funding. That amendment prohibits ESEA funds from helping provide any person with a dangerous weapon or to provide "training in the use of a dangerous weapon."
BIDEN ADMIN WITHHOLDING KEY FUNDING FOR SCHOOLS WITH HUNTING, ARCHERY PROGRAMS
Earlier this year, federal guidance obtained by Fox News Digital was circulated among hunting education groups highlighting that the Department of Education interpreted the BSCA's amendment to the ESEA to mean elementary and secondary school courses teaching children about shooting sports are prohibited from receiving critical federal funds.
Tommy Floyd, the president of the National Archery in the Schools Program, told Fox News Digital his organization boasts 1.3 million students from nearly 9,000 schools across 49 states who are enrolled in archery courses. Some of those schools have already canceled plans to include archery or hunting education courses in their curriculum due to the federal guidance.
"It's a negative for children. As a former educator of 30-plus years, I was always trying to find a way to engage students," Floyd said in an interview last week. "In many communities, it's a shooting sport, and the skills from shooting sports, that help young people grow to be responsible adults. They also benefit from relationships with role models."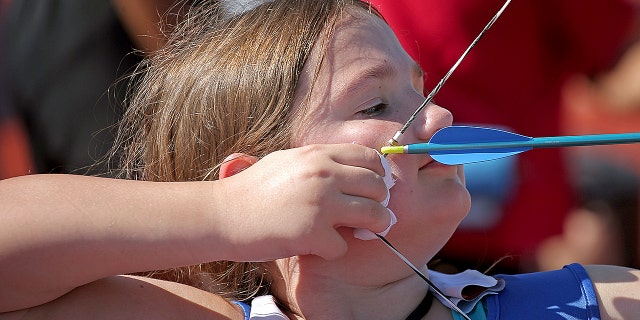 "You've got every fish and wildlife agency out there working so hard to utilize every scrap of funding, not only for the safety and hunter education, but for the general understanding of why stewardship is so important when it comes to natural resources," Floyd said. "Any guidance where it's even considered a 'maybe' or a prohibition for shooting sports is a huge negative."
According to the International Hunter Education Association, hunter education courses train and certify more than 500,000 students annually. Such courses are a reason hunting related injury rates have declined for years while populations of deer, wild turkey, elk, geese and other species of game have increased exponentially for years.
BIDEN'S WAR ON HUNTING FACES BLOWBACK FROM REPUBLICANS, SPORTSMEN GROUPS
The Department of Education confirmed its BSCA implementation guidance in a statement to Fox News Digital and explained the agency's funding decisions are based on the plain text interpretation of the law.
In addition to Green, the administration's decision to withhold funding for archery and hunting courses has sparked outrage among Republicans. Sens. John Cornyn, R-Texas, and Thom Tillis, R-N.C., the two GOP sponsors of the BSCA, penned a letter to Education Secretary Miguel Cardona in mid-July, expressing concern that the agency is misinterpreting the provision.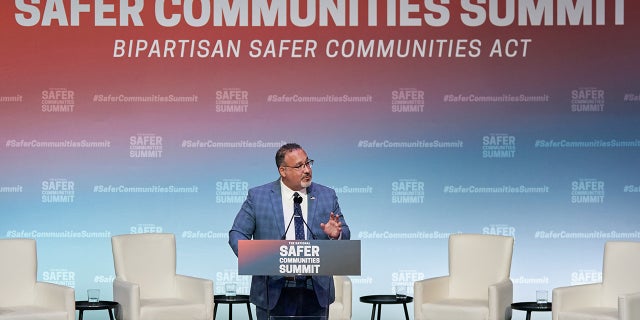 "We were alarmed to learn recently that the Department of Education has misinterpreted the BCSA to require the defunding of certain longstanding educational and enrichment programs — specifically, archery and hunter education classes — for thousands of children, who rely on these programs to develop life skills, learn firearm safety and build self-esteem," Cornyn and Tillis wrote to Cardona.
"The Department mistakenly believes that the BSCA precludes funding these enrichment programs," they continued. "Such an interpretation contradicts congressional intent and the text of the BSCA."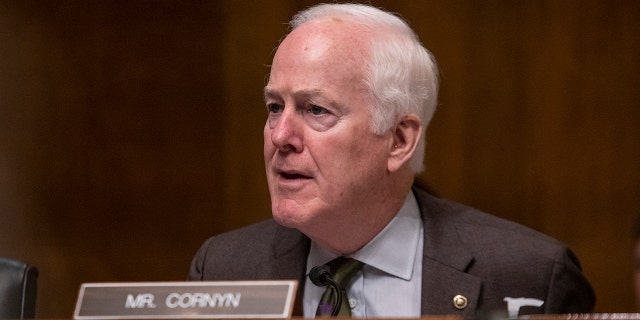 CLICK HERE FOR THE FOX NEWS APP
Hunting and pro-Second Amendment groups like Safari Club International, National Shooting Sports Foundation, International Order of T. Roosevelt, Outdoors Tomorrow Foundation and National Rifle Association have also criticized the Education Department.
"Without the next generation of hunters, the conservation programs that our nation relies on to preserve wildlands and wildlife will be in peril. This is a direct attack by anti-hunting forces via their allies in the Biden Administration," said Luke Hilgemann, the executive director of the International Order of T. Roosevelt.
"The International Order of T. Roosevelt will explore every means possible to block this ridiculous overstep. We must protect our heritage for the next generation."