FIRST ON FOX: A large coalition of House Republicans led by Rep. Dan Newhouse, R-Wash., introduced a resolution Thursday condemning Democratic New Mexico Gov. Michelle Lujan Grisham over her now-blocked gun carry ban.
The GOP resolution would condemn Grisham in response to her emergency order last week which suspended concealed and open carry in Albuquerque, New Mexico, and the surrounding Bernalillo County for at least 30 days. Republicans, some Democrats and Second Amendment advocates have heavily criticized Grisham, arguing the order infringes on Americans' constitutional rights.
"The shocking move from Governor Grisham is a blatant subversion of the U.S. Constitution and a violation of her oath of office while she deprives the citizens of New Mexico of their right to bear arms," Newhouse told Fox News Digital in a statement Thursday.
"The Governor's action should send a chill up every American's spine as it strips away the protection of individual rights and freedom, which sets a dangerous precedent for the rights of Central Washingtonians and Americans across our nation," he continued. "I'm proud to lead this resolution to condemn the Governor's actions and I call on her to rescind her order immediately."
NEW MEXICO DEMOCRAT GOVERNOR'S SWEEPING GUN ORDER HITS MAJOR TEMPORARY ROADBLOCK
More than 50 Republicans joined Newhouse in introducing the resolution. The resolution's lengthy list of cosponsors included GOP Majority Leader Steve Scalise, R-La., GOP Whip Tom Emmer, R-Minn., GOP Conference Chair Elise Stefanik, R-N.Y., and GOP Chief Deputy Whip Guy Reschenthaler, R-Pa., among others.
In addition to the robust roster of lawmakers backing the resolution, both the National Rifle Association and National Shooting Sports Foundation (NSSF) endorsed the resolution.
NEW MEXICO GOVERNOR SHOULD FACE FEDERAL CHARGES FOR GUN CONTROL POWER GRAB: FORMER PROSECUTOR
"The order is Constitutionally baseless, and there are no laws or regulations giving the state's Regulation and Licensing Department authority to inspect federally licensed firearm retailers," NSSF senior vice president Lawrence Keane said in a statement shared with Fox News Digital. 
"By falsely declaring a rise in crime as a public health emergency and suspending the rights of the law-abiding people of New Mexico, Governor Michelle Lujan Grisham is proving her contempt for the U.S. Bill of Rights, New Mexico's Constitution, her oath of office and the voters of New Mexico," Keane added.
"NSSF appreciates Congressman Newhouse's leadership in pushing back against this blatant and unconstitutional power grab and joins him in this fight."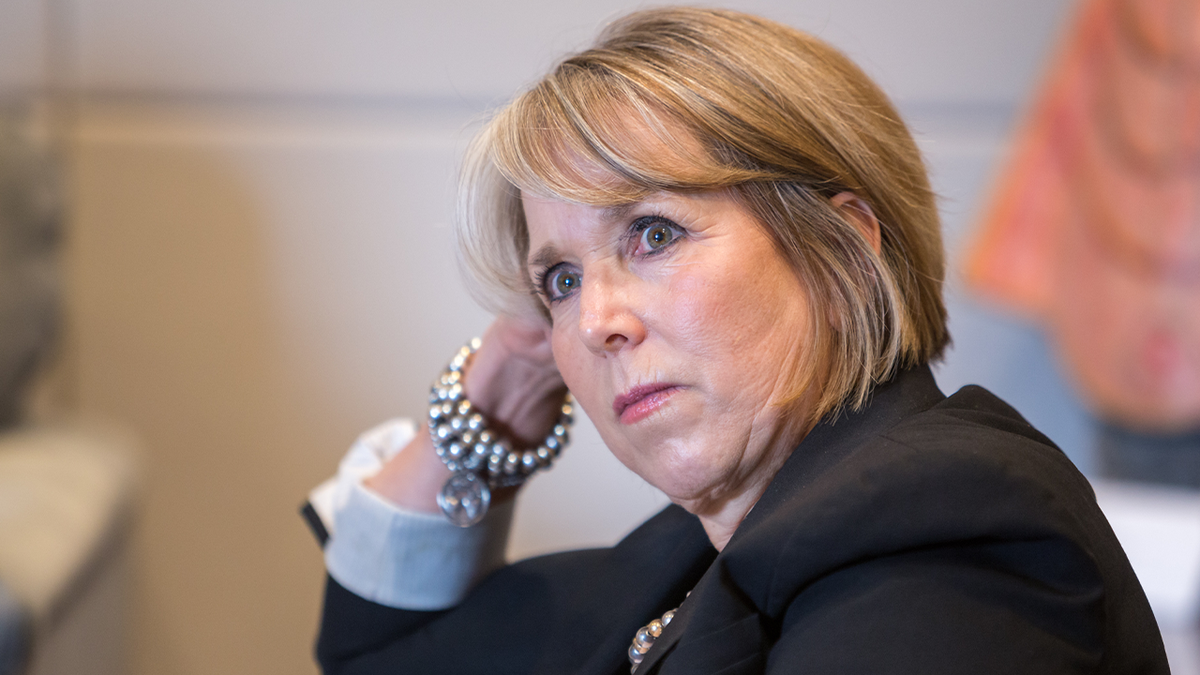 On Sept. 7, Grisham announced that she would respond to a recent spate of gun-related deaths including an 11-year-old boy who was shot and killed while outside a minor league baseball stadium on Wednesday evening. Then, on Friday, Grisham issued the emergency order which has since faced widespread pushback.
Newhouse's resolution condemns Grisham for "subverting the Second Amendment of the Constitution and depriving the citizens of New Mexico of their right to bear arms." 
The legislation notes that the New Mexico order imposes a $5,000 fine and potential civil penalties to New Mexico citizens merely for exercising their Second Amendment rights. It further condemns Grisham's order for directing "local law enforcement to coordinate to apprehend any violator of the order."
NRA SLAMS DEMOCRATIC GOVERNOR'S GUN ORDER, ISSUES HARSH ADVICE
"Whereas all rights secured by the Constitution are absolute, and a direct attempt from a Governor to take away the rights of citizens warrants the condemnation from the Congress," the resolution reads.
"Now, therefore, be it Resolved, that the House of Representatives condemns Governor Michelle Lujan Grisham for blatantly violating the Second Amendment to the Constitution and depriving the citizens of New Mexico their right to bear arms."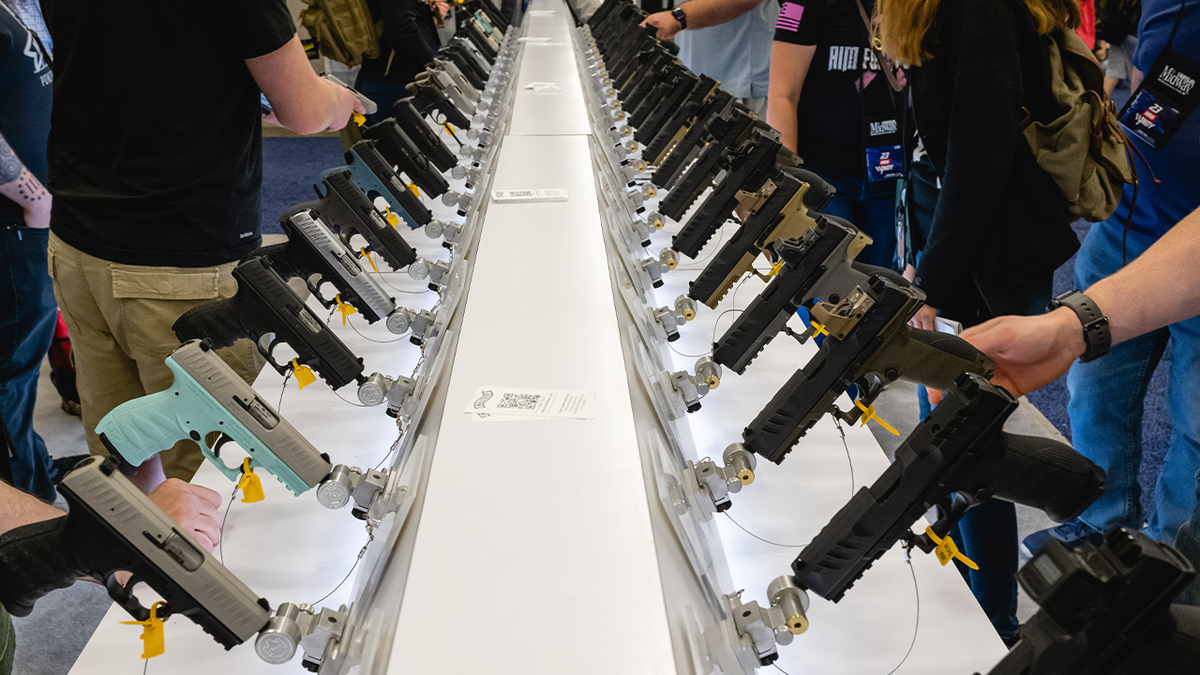 The lawmakers also cited several Supreme Court cases reaffirming the Second Amendment and quoted Grisham's statement after signing the order that no constitutional right, in her view, "is intended to be absolute."
The resolution, meanwhile, comes after a federal judge in Albuquerque issued a temporary restraining order Wednesday blocking key parts of Grisham's executive order. U.S. District Court Judge David Urias issued the order Wednesday, blocking the portion of the order that prohibits lawful gun owners from carrying their guns in public for 30 days, ruling that it's not enforceable.
CLICK HERE TO GET THE FOX NEWS APP
"The violation of a constitutional right, even for minimal periods of time, unquestionably constitutes irreparable injury," Urias remarked during the court hearing.
The temporary restraining order will remain in effect until at least Oct. 3, the date of the next hearing.
Fox News Digital's Adam Sabes and Lee Ross contributed reporting.