by Jeff Gross, contributing writer
The weather is about to get worse for we who fish.  Hurricane Lee will make striper and bluefish fishing next to impossible until maybe Sunday afternoon.  With all the crazy weather going on, another word of caution.  Friends of mine in Smithfield were appreciative of the fact that I gave them a heads-up regarding an on the ground tornado.  I relayed that fact via my editor as she first contacted me about the tornado warning.  As it turns out the tornado passed a few hundred yards south of their Smithfield farm.  All were safely inside their homes. Inside their homes they also were not targets of lightning. 
I mentioned to a good friend on Saturday that I had been a target of lightening 3 times in my life. That is not correct. I have actually been a target 4 times.  The last was at a pool party in Somerset, Massachusetts in 2013.  We went inside and I was beside the sliding glass door when lightning struck the TV cable, outside, 7 feet away. Everything went white for a second and the TVs in the home all blew out, and all the indoor lighting that was on burned out. 
When lightning strikes it tends to spread fingers in search of good groundings.  The bolt rode down the outdoor TV cable, burning the house siding then went along the ground for 30-40 yards into the front lawn, stripping off long lengths of sod on the way to grounding out on a rock garden.  A lightning bolt can be as much as 0.3 billion volts.  Our homes have 110 voltage.  The transmission lines that we follow hunting or quad riding, carry 50,000 volts. Both voltages will kill you.  Lightning is 2,727,273 stronger than your household current.  Lightning is 6,000 times stronger than the high-tension lines.  Don't take chances with lightning.  We have only touched the surface of the science and physics of the bolts. Get off the water and live to fish another day.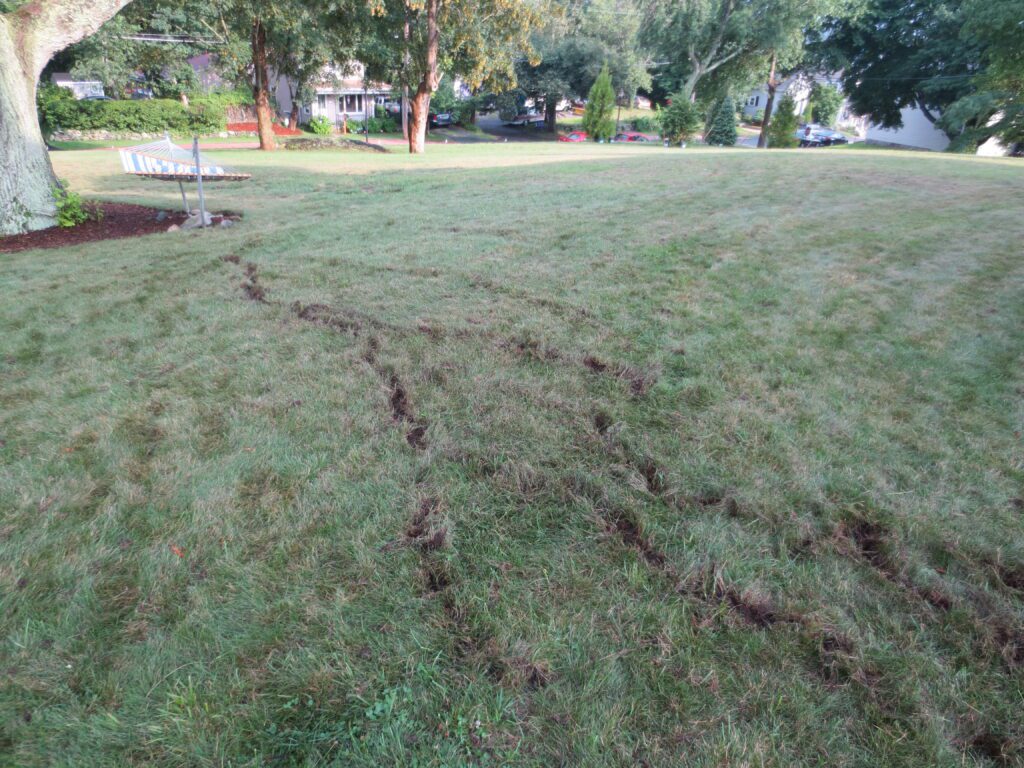 Deer Hunt
Great news for archers that hunt deer.  Bristol, Rhode Island has opened 4 plots of town land to deer hunting by archery method. Hunting starts today, September 15th. The lands are overwhelmed with deer as this writer has encountered them on the side of the road eating grass on Route 103. Good luck to all the hunters, and keep in mind that you are ambassadors from the hunting community and will be under a magnifying glass.  Most in Bristol support the hunt, especially those who have struck deer with their cars, and also those who are having their gardens and crops destroyed by the deer. 
A small number of anti-hunters are being vocal about the hunt, my guess is they do their hunting in the meat department of the local supermarket.  Hunters be aware it is an Arrestable Offense for civilians to harass or interfere with hunters in any manner.  RI general laws 20-13-16 is the statute.  Keep DEM Enforcement on speed dial in case you are harassed. Vandalizing hunting vehicles falls under that statute as well.  Kind of like a recent Democrat vandalizing an anti-Biden bumper-stickered SUV in the Garden City parking lot.
2A Update – busy times
This past Monday the RI Mag Ban Case was heard in the 1st circuit court of appeals for a Temporary Injunction.  Alas, I feel the AR-15 bans and Mag Bans will be declared unconstitutional in another US court and vacated nationwide before the Rhode Island case wraps up. I was not impressed with the 2A attorneys' litigation.
Here are some statements that should have been a slam dunk but the 2A attorney came off weak:  Is it constitutional for a state to say that one can only own 1, 2, or 3 mags.  Absolutely not should have been the answer.  Is it constitutional for a person to own a 200 round drum magazine? This question came up twice and was never directly answered. The answer should have been a strong, yes!  The judges talking about public safety in an interest balancing test manner as did Judge McConnell and the US Supreme Court clearly ordered them not to use that method as of July 1st, 2022. The judges also brought up ghost guns and how the Mexican drug cartels are buying the magazines over 10 rounds. It is clear who appointed these judges.  One must remember that it was the 1st Circuit Court of Appeals that was "spanked" by the US Supreme Court in the Catano decision. Apparently, these same judges did not learn their lesson, or just don't care and are being pompous.
Time to remind all government employees, regardless of their position or level, that they are exactly that, government employees. Even judges. They fall under the scrutiny of 18 US codes 241, and 18 US codes 242, when it comes to violating a person's constitutional rights. They all work for the people and answer to the people. The Warwick City Council will see this come up on Tuesday night, September 19th.   Even Former President Trump understood the statement and made the statement, himself, about himself, a couple of times.
The 1st Circuit oral arguments can be heard here:
ca1.uscourts.gov/sites/ca1/files/oralargs/23-1072_20230911.mp3
Listen to the 46-minute session. If you disagree with my assessment, I would love to hear your reasoning.
See you next week – Jeff
___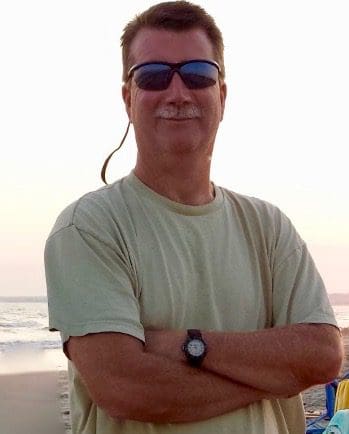 Jeffrey "Jeff" Gross spent 21 years as an Analytical Chemist at the USCG R&D Center in Groton, Connecticut, Woods Hole Laboratories, and Helix Technologies. Changing careers is a "great learning experience for everyone", Jeff says, and I'm an avid outdoorsman and conservationist, a student of the sciences, and the world. The US holds too many wonders not to take a chance and explore them".Jeff is the Model Train and Railroad entrepreneur. Proud Golden Retriever owner. Ultra strong Second Amendment Advocate and Constitutionalist. "Determined seeker of the truth". Jeff is a RIFGPA Legislative and Legal Officer, Freshwater Chairman, NRA Liaison.His subjects include Outdoors, Second Amendment, Model Railroading, and Whimsical.