COLUMBIA, SOUTH CAROLINA: Steven Cheung, who's Donald Trump's campaign spokesman for the 2023–24 Republican primary and has served him during his administration, recently found himself at the center of controversy after he posted a video regarding the former president's visit to a gun store in South Carolina.
ADVERTISEMENT
Born on June 23, 1982, in Sacramento, California, Cheung has a diverse background. He attended California State University, Sacramento, where he pursued a degree in Computer Science, Engineering, and Government.
Also Read: Mystery of the 'zombie' F-35: Pentagon takes 28 hours to find missing fighter jet, Internet asks how military can lose an '$80M aircraft'
Notably, he has contributed various opinion articles to prominent publications such as USA Today, Fox News, and the Washington Examiner.
Cheung gained further recognition for his role in communications with the Ultimate Fighting Championship (UFC), a prominent sports organization based in Las Vegas, Nevada, as well as for being part of Trump's 2016 and 2020 campaigns. 
ADVERTISEMENT
Donald Trump visits a gun store in South Carolina
Steven Cheung's recent X (formerly Twitter) post and subsequent retraction regarding Donald Trump's visit to a South Carolina gun store have garnered significant attention. 
Also Read: How tall is Alex Murdaugh? Convicted South Carolina attorney is too tall to have shot his wife and son, expert says
On Monday, September 25, Cheung initially posted that the former president had purchased a Glock firearm during his visit to the store, accompanied by a video of the ex-POTUS expressing his desire to buy one. "I want to buy one," says Trump, as heard in the clip.
ADVERTISEMENT
Rep Marjorie Taylor Greene and South Carolina Attorney General Alan Wilson, who had recently endorsed his campaign, also shared the post. 
Also Read: Alex Murdaugh's lawyers seek to overturn conviction as new evidence 'discovered' in double-murder case
---
"I want to buy one."

— Indicted former President Donald Trump while admiring a Glock at a campaign stop in South Carolina. A Trump spokesperson later said he purchased the gun, which would be an apparent violation of federal law. pic.twitter.com/UN05jcGhMH

— The Recount (@therecount) September 25, 2023
---
The controversy surrounding this incident intensified when CNN reporter Alayna Treene later confirmed that Trump had not bought the firearm, prompting Cheung to delete his original post and clarify the situation. 
ADVERTISEMENT
"Trump spokesman Steven Cheung clarifies to CNN that Trump did not actually purchase a gun while visiting the armory in South Carolina," posted Treene on X (formerly Twitter).
---
Trump spokesman Steven Cheung clarifies to CNN that Trump did not actually purchase a gun while visiting the armory in South Carolina https://t.co/IhSBOV1Djv

— Alayna Treene (@alaynatreene) September 25, 2023
---
ADVERTISEMENT
Would there be legal implications if Donald Trump bought the Glock? 
Federal law prohibits individuals under felony indictment from acquiring firearms or selling them to someone facing similar charges, and at this moment, Donald Trump is facing 91 counts across four criminal indictments. He has chosen to plead not guilty to all charges.
The incident took place against the backdrop of a broader debate on gun rights and regulations in the US. The Supreme Court's recent expansion of gun rights has led to constitutional challenges, including a case concerning gun possession bans for individuals under domestic violence restraining orders.
ADVERTISEMENT
Notably, Hunter Biden, the current president's son, has also faced questions about firearm possession while dealing with issues related to substance abuse. These cases highlight the complex and evolving legal landscape surrounding gun ownership in the country.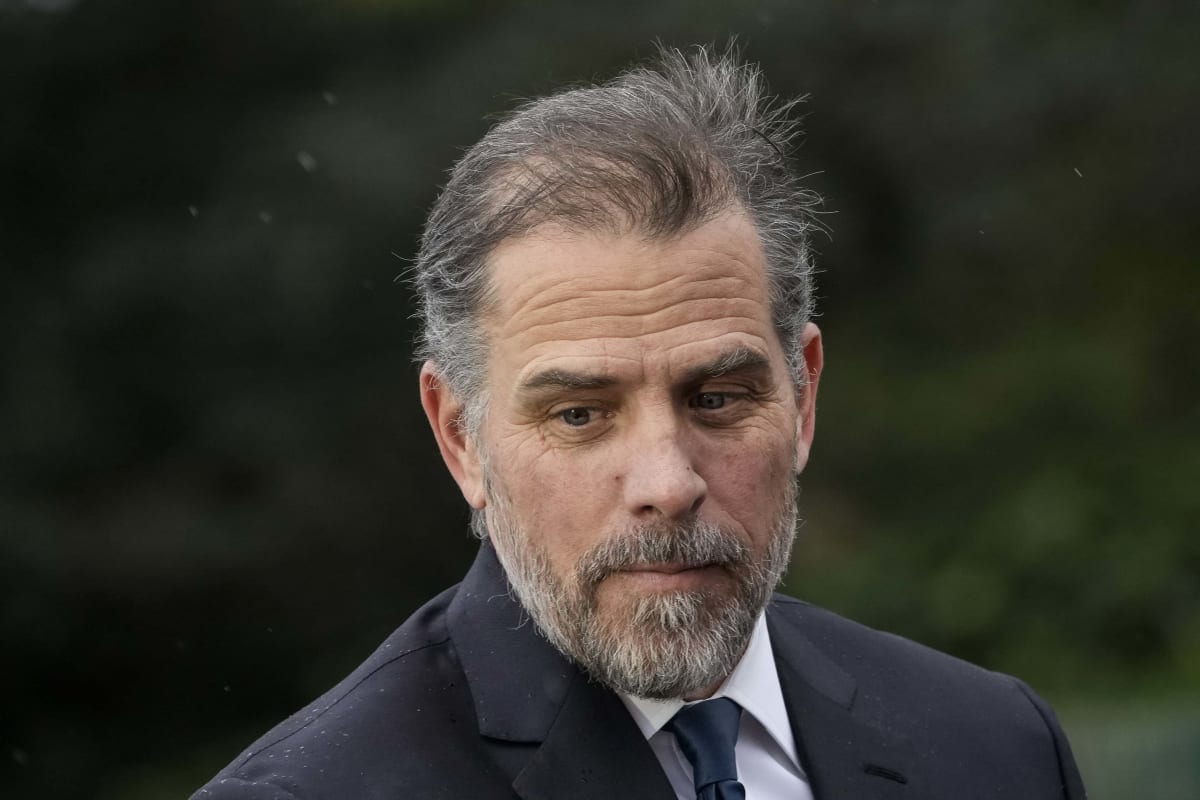 ADVERTISEMENT
Notably, the incident involving Steven Cheung's tweet and video is said to have had immediate implications for Trump's image and his relationship with gun rights advocates.
His visit to the gun store was seen as an opportunity to strengthen his support among Second Amendment enthusiasts, an important issue for the Republican Party.
ADVERTISEMENT
However, the false claim made by Cheung has given opponents, such as the super PAC supporting Florida Governor Ron DeSantis, an opportunity to criticize the former president's stance on gun rights.
The super PAC, Never Back Down, wasted no time and released a promotional video targetting Trump's position on the Second Amendment and gun rights.
"Trump promised NRA members he'd have their back. But when Second Amendment rights came under attack, Trump abandoned us and stood with liberal Democrats," alleges a narrator in the clip.
ADVERTISEMENT
Donald Trump's campaign in South Carolina
Donald Trump's visit to South Carolina was part of his efforts to solidify his position as the frontrunner in the 2024 GOP primary. Despite the presence of formidable challengers like Ron DeSantis, the ex-POTUS has maintained a strong lead in the polls.
ADVERTISEMENT
South Carolina, in particular, has been a favorable battleground for Trump, with the support of prominent Republicans like Governor Henry McMaster, Senator Lindsey Graham, and several House Republicans.
ADVERTISEMENT
This level of support is significant, especially considering that two other prominent South Carolinians, former UN ambassador Nikki Haley and Senator Tim Scott, are also running for president. However, they have not been able to garner the same level of support from statewide elected officials as Trump.
Recent polling data reaffirms his dominance in South Carolina, with a Monmouth University-Washington Post poll showing him receiving 46 percent of likely Republican primary voters in the state. In contrast, Haley received 18 percent, and Scott received 10 percent.
ADVERTISEMENT
The data suggests that Trump's political influence remains strong within the Republican Party despite his controversies and legal challenges, as reported by The Hill.
This article contains remarks made on the Internet by individual people and organizations. MEAWW cannot confirm them independently and does not support claims or opinions being made online.
More from MEAWW
Nicholas Donofrio: No charges against homeowner who shot dead University of South Carolina student
'Spaghetti models' indicate Idalia could loop back to Florida after exiting US