"90210" actress AnnaLynne McCord was hesitant to take on a role in the recently released thriller "Condition of Return." 
In an interview with Fox News Digital, McCord shared how she prepared to take on the role as Eve, a devoted churchgoer who is arrested for committing a heinous crime after she "makes a deal with the devil in order to escape a life out of control."
"With deep breaths, I had to prepare for this role," she said. "I initially didn't want to do this film, it was my first response."
She continued, "I immediately said yes to the project because I knew that it was important, and I was going to find a way to become Eve, and if you can't care about her, at least you can maybe understand her. And I think that that was what drew me to it, really."
The film, which is directed by Tommy Stovall, is described by the filmmaker by asking, "What if after you sold your soul, you decided you wanted it back?"
"While we want audiences to be entertained, first and foremost, we hope that people talk about the bigger meaning of Condition of Return. Remember: be careful what you wish for because there's always a cost when you get what you want," he stated in a press release. 
ANNALYNNE MCCORD DETAILS HER DISSOCIATIVE IDENTITY DISORDER DIAGNOSIS: 'I AM ABSOLUTELY UNINTERESTED IN SHAME'
McCord explained to Fox News Digital how her own experience with the church affected her preparing for the role.
WATCH: '90210' star AnnaLynne McCord explained how she prepared for her role in 'Condition of Return'
"So, diving into each moment was really kind of confronting for me personally because I have a history that is not so positive with the church," she said.
McCord has previously spoken out about being raised in a Christian household with her father as a pastor. In 2014, McCord told Cosmopolitan that she "grew up in an extremely religious and conservative" household with parents who "believed in strict 'discipline,' as they called it — I would call it abuse," she said, referencing "punishments were painful and ritualistic."
"I've spoken really openly about the things that happened to me as a kid by a pastor, so I found myself kind of triggered through the process of filming this, and digging into that was really what I had to do to become Eve and convey all of the pain and the struggle, but mostly the shame. If we don't clear the shame, we do horrible things in this world."
McCord told Fox News Digital about taking on roles with which she has personal experiences: "I am guilty of using the trigger and kind of subjecting my body perhaps to the re-traumatization because I know it's important for the role."
'90210' ACTRESS ANNALYNNE MCCORD SAYS SHE DISCOVERED REPRESSED MEMORIES OF SEXUAL ABUSE IN HER YOUTH
"That's what we get to do as actors. We get to use our pain, use our truth, use our story, use our hidden little intricate, intimate parts and convey something on screen that we hope means something in the world once it's finished," she continued.
WATCH: AnnaLynne McCord says actors 'use their pain' to convey meaningful material for the world
McCord shared that "Condition of Return" was filmed in Arizona, so she spent most of her free time visiting Sedona, which she described was "a healing haven."
"This film does tap into the mental health conversation in such a profound way, which is why it was so important to me and the advocacy work that I do in that field," she explained.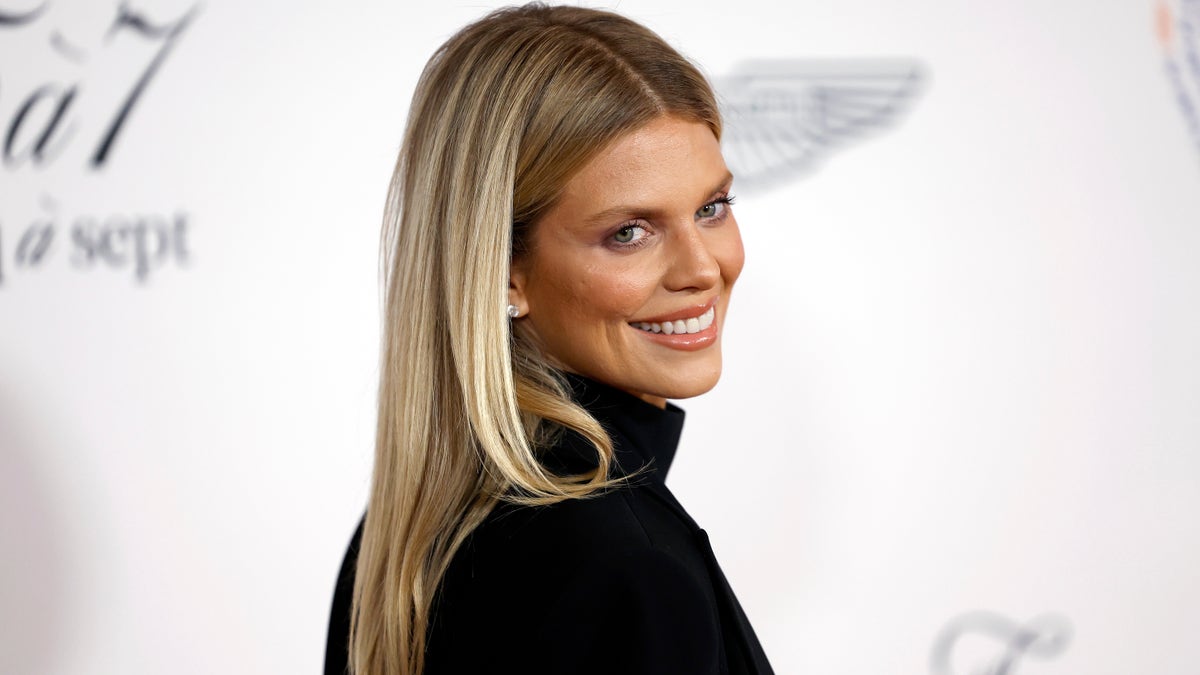 A scene in the upcoming film covers a mass shooting, which was extremely difficult for McCord to film.
LIKE WHAT YOU'RE READING? CLICK HERE FOR MORE ENTERTAINMENT NEWS
The actress told Fox News Digital, "It was actually really intense because the day we filmed that scene, the scene where Eve walks into the church holding an AR-15, literally two days of my career, 22 years of working that I didn't want to go to work, and that day was one of them."
McCord continued, "We all got home that afternoon, ah, excuse me, that evening, and turn on the news. And the Uvalde shooting had happened that day, so we were just overwhelmed as a crew and a cast with emotions and feelings. And we didn't go right back to work the next morning, we all talked, and we had conversations about this."
WATCH: AnnaLynne McCord says the Uvalde mass shooting occurred the same day the cast of 'Condition of Return' filmed their mass shooting scene
One of McCord's co-stars is "Superman" star Dean Cain. She described Cain as "such a darling."
"I mean, who doesn't love Superman? A girl wants to be rescued," she joked.
WATCH: AnnaLynne McCord talks chemistry with her co-star Dean Cain
CLICK HERE TO SIGN UP FOR THE ENTERTAINMENT NEWSLETTER
McCord noted that Cain's role as Dr. Donald Thomas – who delves into the mind of McCord's character – was an "interesting" one for him to take on.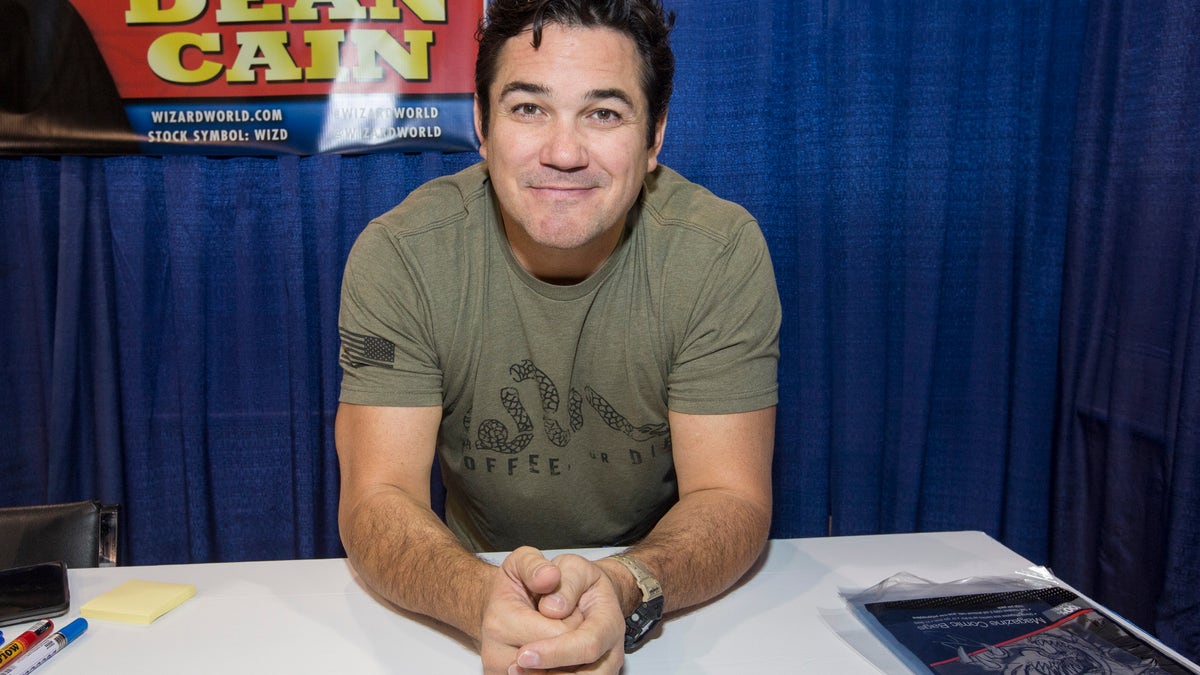 "Working with him was inspiring conversations," she said. "Off-set, we were talking about his work as a part-time law enforcement officer, his role as an NRA board director and all of the politicized B.S. around all of this and why our U.S. Constitution is what it is. I'm a staunch supporter of our Second Amendment and our First Amendment, which is another thing that I feel is encroached upon recently," she said.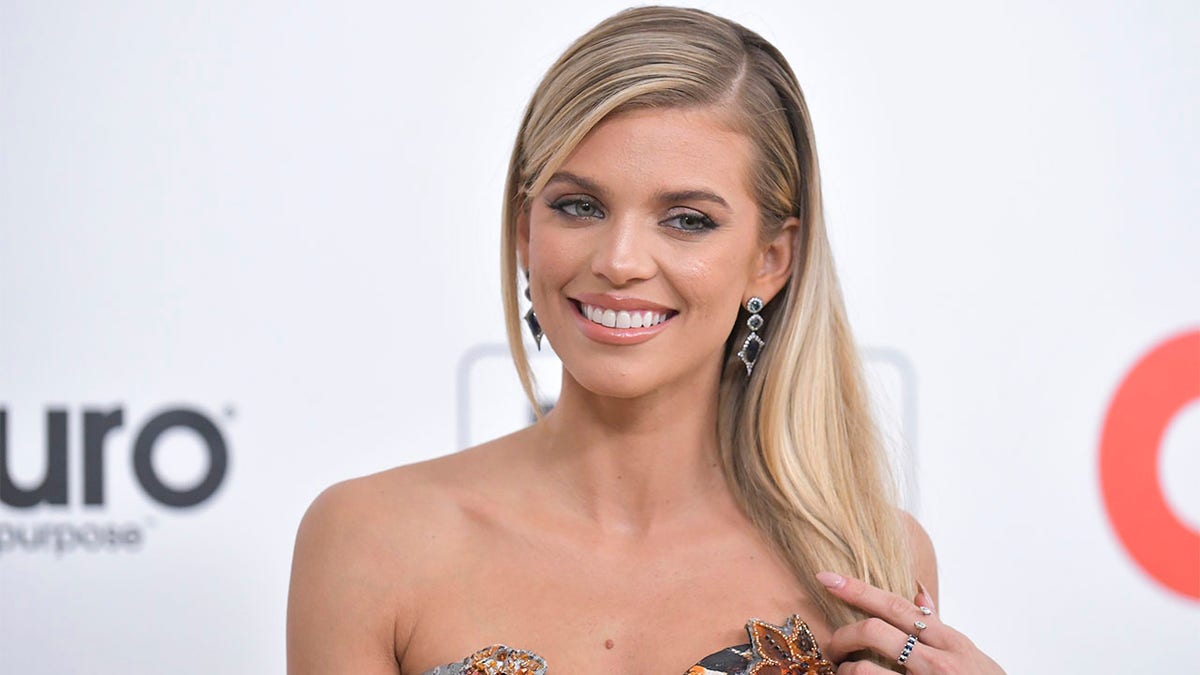 McCord continued, "I grew up in Georgia. I've lived in blue states most of my life. I'm centerline – I bleed purple. That's what I always say. I'm a gun owner, and so Dean and I were talking about this, and we agreed on some things. We did not agree on some things. I wish that we could have conversations like Dean and I were having off-set in a town hall in our country because real human beings, real American citizens actually can think logically and have critical thinking skills and can talk about this in a way that our politicians cannot."
CLICK HERE TO GET THE FOX NEWS APP
"Condition of Return" debuted in theaters on Sept. 22 and is available to stream on Oct. 23.