The American state of Maine is in the midst of a massive manhunt for an armed gunman after two mass shootings left at least 22 people dead and dozens injured.
The shootings took place in a bowling alley and a restaurant in Lewiston, the second largest city in the state. The Lewiston Police has identified Robert Card as a person of interest in the matter and has warned on Facebook that he should be "considered armed and dangerous." While the authorities haven't been able to provide a motive for the shooting, it has been reported that 40-year-old Card, a retired military officer, had complained of mental health issues including hearing voices in the past.
Lewiston mayor Carl Sheline said he is "heartbroken for our city and our people" after the incident. He called on residents to "follow all recommended guidelines and stay home," adding that the city is currently under a shelter-in-place order.
"It is critical to prioritise your safety and the safety of those around you," Sheline said.
The incident, though bloody and horrific, is one of the several hundred mass shootings that have already taken place this year, such as the shootings in California and Louisiana.
In fact, data reveals that 120 Americans die at the end of a gun, including suicides and homicides, an average of 43,375 per year.
We take a closer look at US' gun obsession and how mass shootings have skyrocketed this year, claiming countless lives.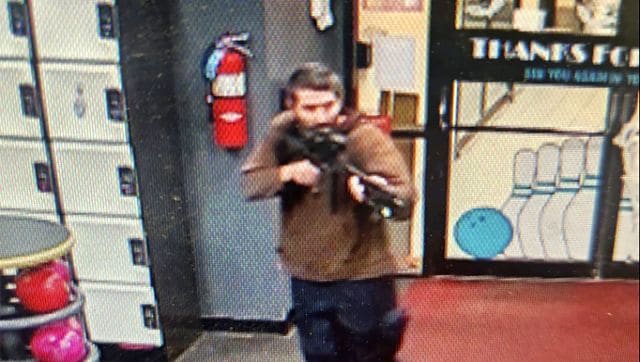 US' gun obsession
America has a problem of mass shootings. In fact, the country has suffered 565 mass shootings until now and is expected to eclipse the 2021 record of 689 incidents, as per data collated by Gun Violence Archive, a non-profit that catalogues every incident of gun violence in the US.
2023 Worst Mass Shooting unfolding tonight in Lewiston Maine… current numbers show 16 killed, 25 or more injured.

This is the 565th Mass Shooting this year, the 31st Mass Murder.

GVA will constantly update information as it is verified. https://t.co/7Z2aC7tZ5p

— The Gun Violence Archive (@GunDeaths) October 26, 2023
For the uninitiated, a mass shooting, according to Gun Violence Archive, a shooting in which four or more people were shot or killed, not including the shooter. This makes its numbers higher than some other sources with varying definitions.
According to Gun Violence Archive, the country has only been seeing an uptick in mass shootings in the past few years. In 2018, the US recorded 355 mass shootings; this was followed by 414 incidents in 2019.
In 2020, US witnessed 610 mass shootings, which was followed by a whopping 689 incidents in 2021 and 645 in 2022.
The Associated Press that maintains a database of gun violence in the country notes that as of date, 188 people have been gunned down.
Additionally, the Gun Violence Archive's data reveals that until 2 October, America had seen a whopping 14,401 gun deaths – including suicides and homicides – another 28,348 gun injuries.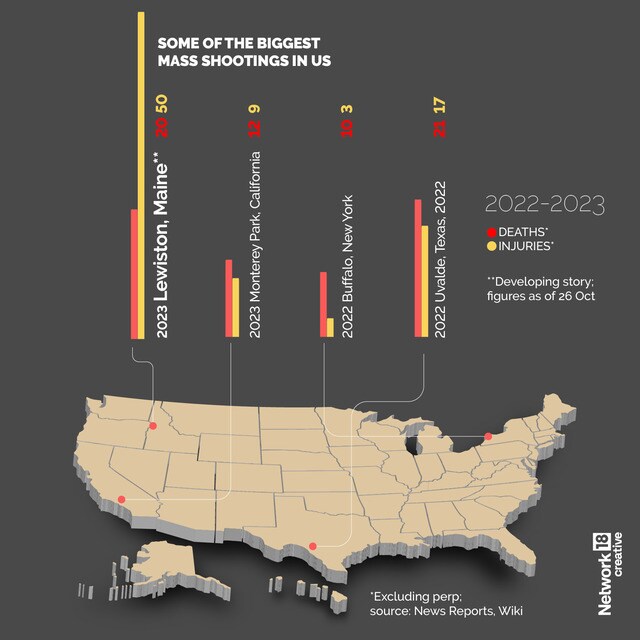 Also read: More mass shootings than days of the year: The grim reality of gun violence in the US
Worst mass shootings this year
Of the 565 mass shootings in the US, some stand out more than the others. One of the biggest and deadliest mass shootings this year took place in Monterey Park, California in January. Twelve people died while another nine were injured when Huu Can Tran, aged 72, opened fire during a Chinese New Year celebration at the Star Ballroom Dance Studio in Monterey Park. Tran was found dead in his vehicle after he fled the scene of an attempted second shooting.
Two days after the Monterey Park tragedy, California witnessed another mass shooting on 23 January when a 67-year-old killed four people and injured another three in Half Moon Bay.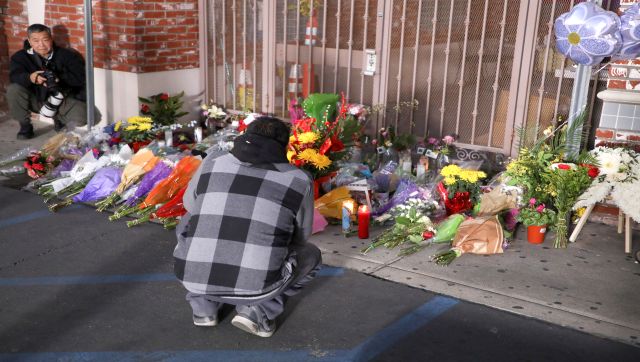 In March, a 28-year-old killed three children and three adults in a shooting at a small Christian elementary school before being killed by police. The shooter was a former student there.
The very next month, Connor Sturgeon, a 25-year-old bank employee, armed with a rifle opened fire at his workplace, killing five people — including a close friend of Kentucky's governor — while livestreaming the attack on Instagram.
On 6 May, the US was once again left shell-shocked when a 33-year-old man stepped out of a vehicle and gunned down people outside a mall in Dallas, Texas. The gunman had posted, earlier, about his white supremacist and misogynistic views. A police officer fatally shot him within four minutes.
In the month of July, the US saw three horrific shooting incidents – two were just a day apart from one another – in Philadelphia, Louisiana and Georgia.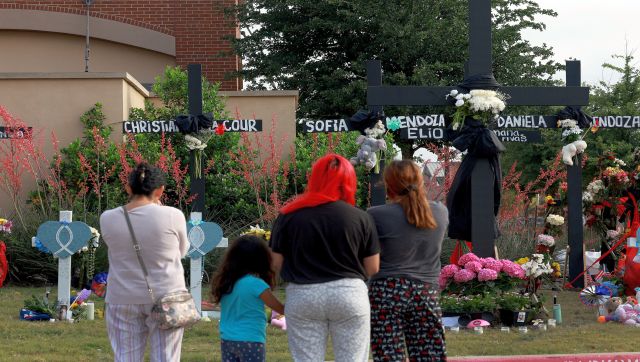 US and gun legislation
But despite the many fatalities, gun ownership continues to be a huge problem for society. Last June, US president Joe Biden signed into law a gun safety package passed by Congress. It was the first gun reform bill from Congress in decades.
Also read: Even as US mass shootings continue, 2024 Republican hopefuls back NRA: Why is the gun lobby so powerful?
However, a large chunk of people still argue in favour of owing and possessing arms. Many states have sought to expand gun ownership in recent years. At least 27 states have now passed laws allowing residents to carry a handgun without a permit and allow school staff and teachers to carry guns on campus.
Duke University professor Jeffrey Swanson, who examines policies to reduce gun violence, was quoted as telling Vox: "Other countries look at this problem and say, 'People walking around in the community with handguns is just way too dangerous, so we're going to broadly limit legal access to that and make exceptions on the margins for people who might have a good reason to have a gun'," Swanson said. "Here we do just the opposite: We say that, because of the way that the Supreme Court interpreted the Second Amendment, everybody has the right to a gun for personal protection, and then we tried to make exceptions for really dangerous people, but we can't figure out who they are."
With inputs from agencies