by Jeff Gross, contributing writer
Photo, top: Demi Pita
Late season trout
The late season trout are delighting anglers all over the state. Numerous catches are displayed on the Facebook page, "A better 401 fishing".  Passing by Silver Spring Lake on Tuesday, many people were seen fishing at the dam. As usual this writer had too much on his plate so he could not join them.  The weather is superb to be fishing out on the water.
Pheasant time
Also, of great note as this current week has been outstanding hunting for Pheasant hunters. A very large number of hunters enjoyed getting their pheasant limits or at least bagged one, and the others in their group bagged their limits. Even Abby at 11 months old provided me with back-to-back days of 2 pheasants each day. All 4 in total were roosters. I definitely have a keeper! It appears that the Coyotes took the stocking nights off as there was an abundance of pheasants running around most of the week.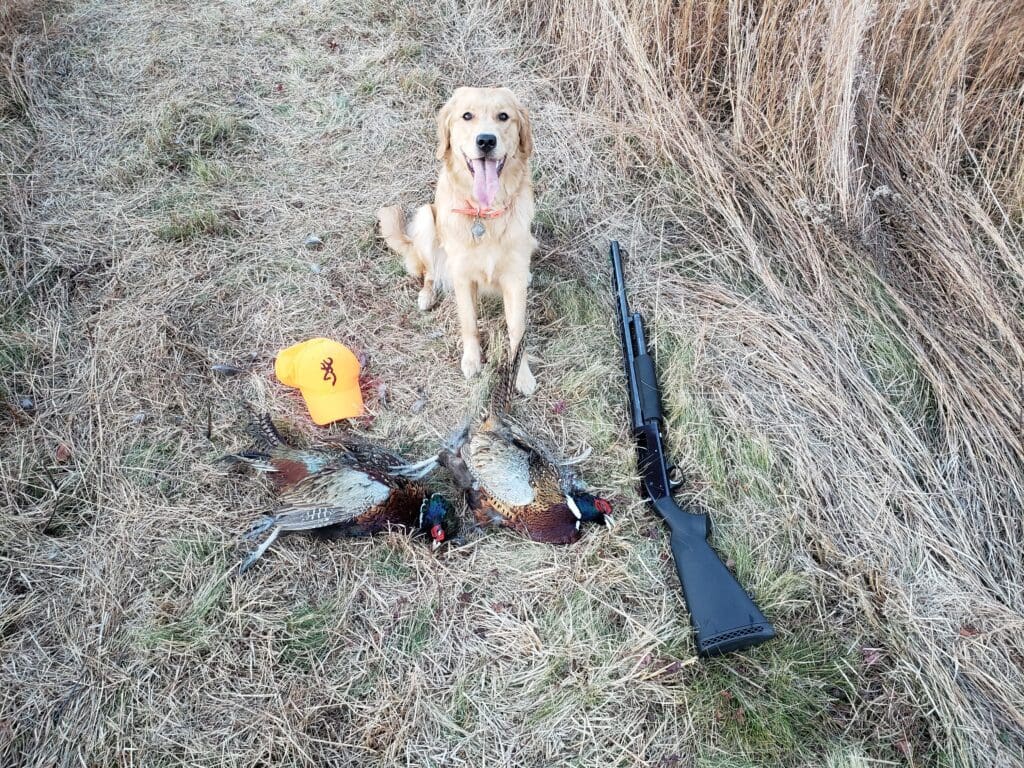 I would like to give a shout out to Glen who was hiking in the woods and had significant orange on as did his Pup. Their orange was highly noticeable, and Glen acknowledged that he was seeing people dressed in green in the management area while he was hiking.  Hopefully people get the word out to wear orange for safety's sake.  The day I encountered Glen was one of my 2 bird days. upon returning home I took the breast of one pheasant, and I prepared Panko Southwest Pheasant.  Rather easy to make as the prep time is about 15 minutes. Fillet a pheasant breast and immerse the cutlets in a beaten egg and then dip in Panko crumbs. Place the coated cutlets into a glass baking dish and bake at 350 degrees for 30 minutes or until the Panko crumbs are a golden brown. Open the oven and drizzle some Mexican salsa either medium or hot in spice flavor and place back in the oven for about 5 minutes turning the temperature to 375 briefly. Serve with a Pinot Grigio wine and the sides that suit your taste.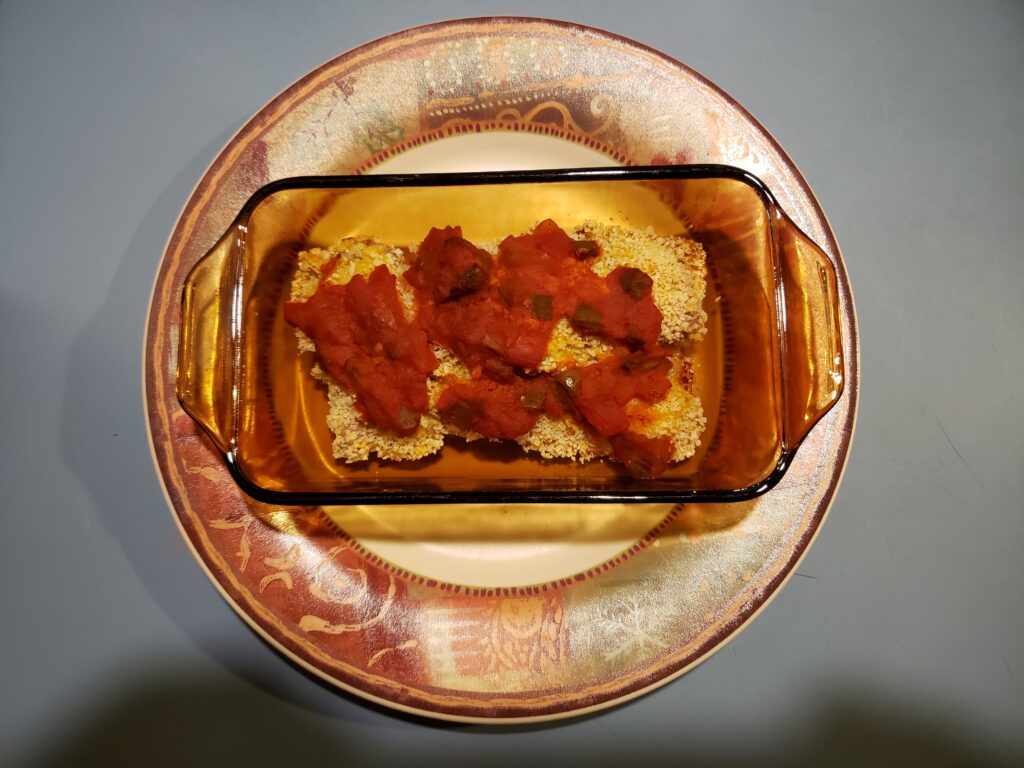 Deer too!
Also enjoying great success are the deer hunters.  Many friends are at this moment stocking their freezers with a healthy supply of various venison cuts.  A known favorite is venison sausage, which is often prepared in a spicy or sweet flavor as well as mixed with juniper and cranberries. Now, all of a sudden, I am hungry.  Taxidermists will be busy this winter as numerous bucks are being taken all over.  While leaving Arcadia last week with pheasant in the bag, a vehicle in front of me struck a large doe and the doe was in the road.  Car strikes are what is the primary entree with venison servings at game dinners.  I attempted to acquire the doe for my gun club but alas when the club deer retriever showed up he stated the deer was mangled. Going forward I need to pull the deer onto the curb immediately and not wait for someone else to do it.  A very good friend asked me in a text message how large the deer was.  I spoke with her yesterday and today and again I forgot to answer her question.  So I estimate the doe weighed between 160 and 180 lbs. This doe would have been a number of delectable entrees at the Spring Game dinner.  Kylie Caruso has a nice infrared Photo of 2 young bucks sparring over a nearby doe.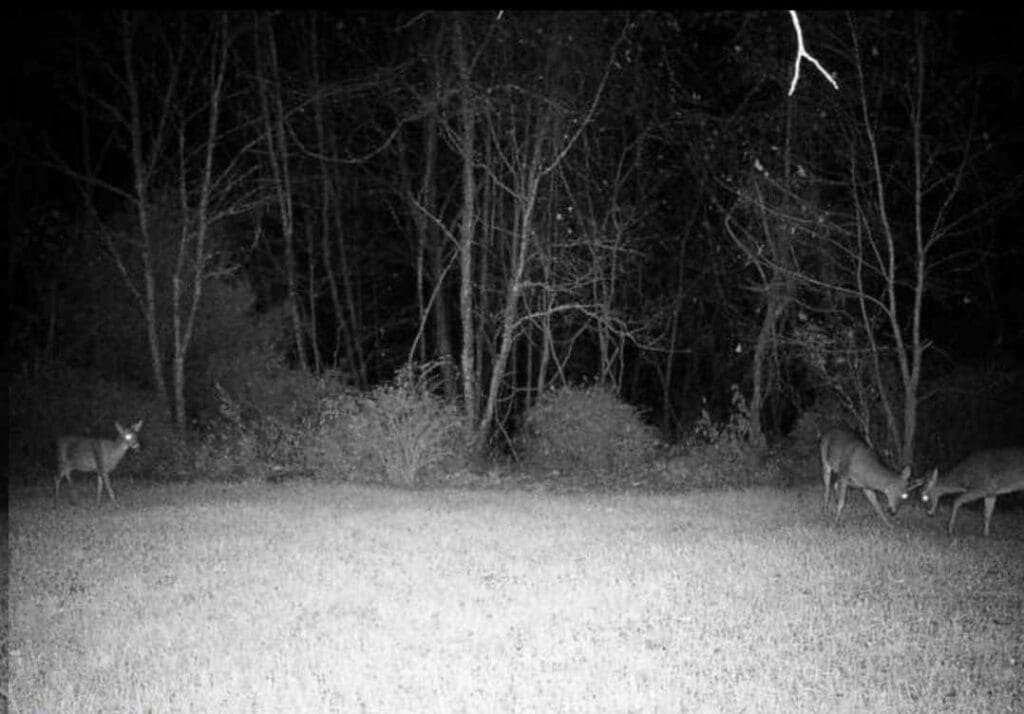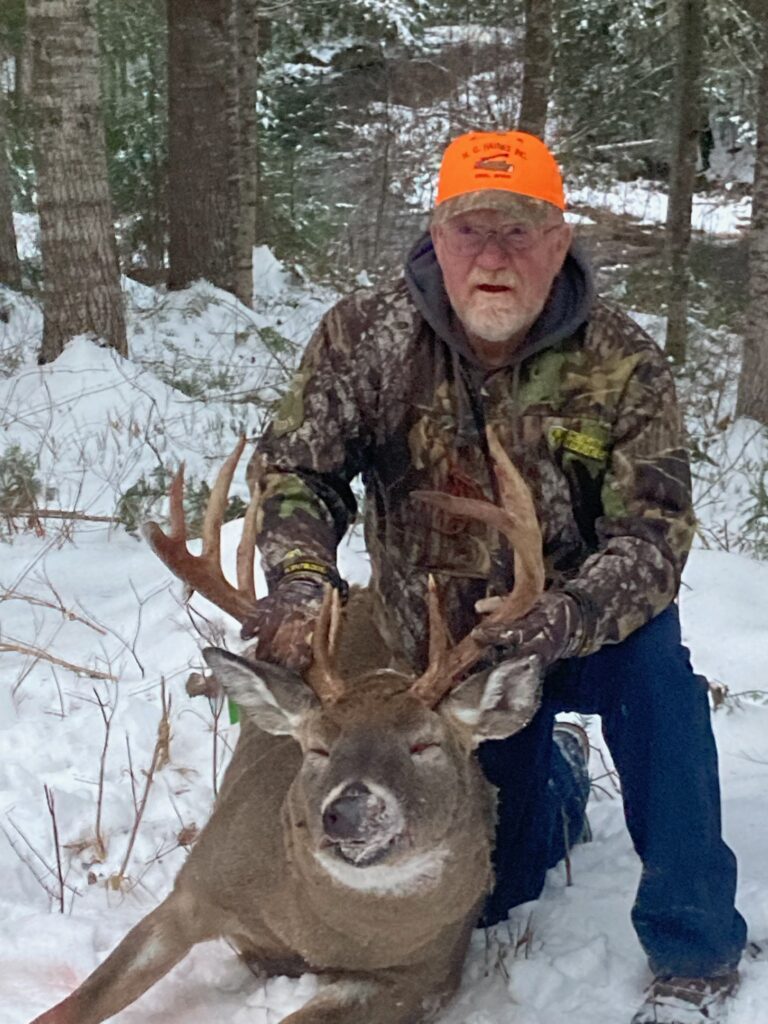 Many new photographers are coming into the spotlight. I have been fortunate to befriend a few in the last 6 months.  Their work is outstanding.  Photography is an art that sometimes does not get the recognition it deserves.  I insist on giving credit to the owners of pictures submitted.  Without their contribution, I truly believe this page would not be as popular. Looking for a new hobby or change of pace?  Photography can be a satisfying way to bring out the artist in you. With a little Business Management skills one can take it to the next level and make the hobby a profitable one.
Some photographers often display the pictures of outdoors at festivals like the Spring, Summer and Fall Festivals at 7 Cedars Farm or the Scituate Art Festival. It is a hobby to consider as there is a very large outdoors in our little state alone. One doesn't need to travel more than 20 minutes to photograph Mother Nature at her best. With Christmas rapidly approaching it is time to fill out Santa's wish list adding one of your favorite cameras.
Greenberg's Great Train & Toy Show this weekend!
Looking for other Christmas ideas this weekend?  Greenberg's Train and Toy show is going on this weekend. It's the northeast's largest and longest-running train and toy show and just over an hour from Providence. Youngsters from 2 to 102 years old can enjoy the displays of train for sale as a significant number of operating layouts as well as collectable toys from 1890 to 2023. Bring your cameras as there will be some beautiful layouts to photograph.
Photographers?
Below are 2 recent photos taken with cell phones alone. Cell phone photography can produce some highly significant photos as well The Halloween kids' photo is very crisp and clear. The Veteran's Day parade photo is almost as clear.  These photos are notably late due to this writer being inundated with projects.  Life lesson: Use spare time wisely as one doesn't get a 2nd chance for a do over.
It was great to see hundreds of Tricks or Treaters out on Halloween.  Even the Buttonwoods section of Warwick, which has been Trick or Treater free, even before Covid, was swamped with youngsters and teenagers.  The escorting parents were dressed up as well.  I wonder how long before the spirit that makes America Great returns and kids like me with a large sweet tooth join in the fun. Halloween all age style? 
City of Cranston Veterans Day Parade
The Return to the American Patriotism was displayed at the City of Cranston Veterans Day 5K road race and Parade as well.  Hundreds turned out and enjoyed a vast array of vehicles including a Flyover from USCG Air Station Cape Cod from Joint Base Cape Cod.  The US Army added some of their vehicles and the riders tossed out T-shirts, Backpacks and candy to those in attendance.
On behalf of the City of Cranston's Mayor Ken Hopkins, Parade Director Paul McAuley, I would like to gratefully thank all who attended the Parade and especially those who volunteered to be in the Parade. I owe a debt of gratitude to LT Colton Atkinson USCG and Staff Sargent Thomas Young US Army for their heads up – proactive approaches to ensure the parade was exceptional.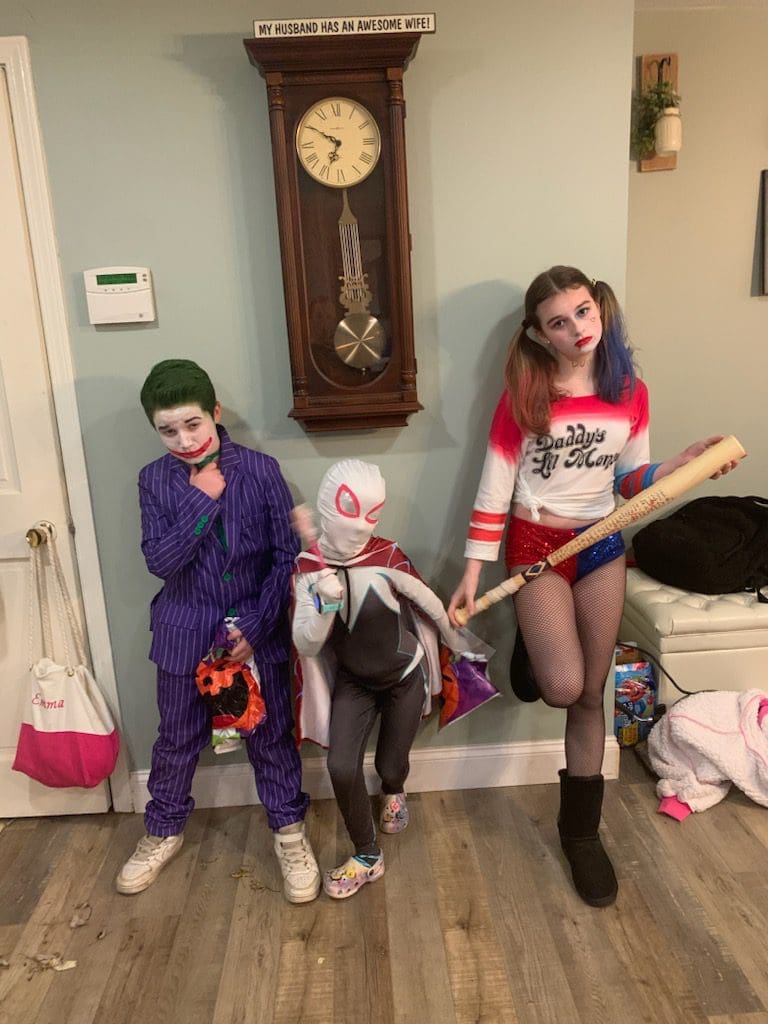 ___
2nd Amendment
A shooting range case oral argument occurred Monday in the 6th Circuit Court of Appeals. This case involves the city of Howell Township MI banning the construction of a 1000 yard range.  The township stated that Oakland tactical et. al. do not need a 1000-yard range as there are other ranges to use.  This is a fundamental violation of the SCOTUS Heller 2008 decision.  Heller affirmed that Washington DC law banning handguns – the handgun ban was unconstitutional! Washington DC argued that as citizens had other ways of defending themselves such as shotguns, hence Washington said a handgun ban was constitutional.  "The government does not have the right to ban a protected firearm that is in common use just because another firearm is available." Cited the SCOTUS majority! The Statement was further affirmed that "when a conduct of a person implicates the 2nd Amendment, then the burden shifts to the government to show an analogous law in 1791 that supports their ban or law.  There were no bans on ranges in 1791 nor were there restrictions on range lengths. 
The Howell Township will fail in this case. This decision is also why 90% of Rhode Island Guns laws are unconstitutional.  Cherry picking a section of RI General Laws 11-47-15:  One must qualify with a score of 195 or better to obtain a Permit to Carry.  In 1791 there was no minimum score or any required score to carry a firearm. Likewise, there was no requirement to obtain a permit to carry nor purchase ammunition. The Militia Act of 1792 required all able-bodied men 18 years old and older to own their own firearms and report to muster with a minimum of 20 rounds of ammo!  (bye, bye, magazine bans) So those sections of 11-47 clearly fail constitutional muster. Likewise, so will most of 11-47 also fail. In 1791 there was no waiting period when one purchased a firearm. RI General Law 11-47-60 will fail Constitutional muster without a doubt. The overall failure of 11-47 is on the horizon. I hope I stay healthy enough to see it end.
To all the anti-gun folks:  I am surprised that you still embrace the NRA as the leader in the Gun Law litigation world and continue to use the NRA for propaganda.  While the NRA has been occupied with New York trying to shut the NRA down, a large number of groups rose to the occasion. It is safe to say progressives screwed up royally as they united the gun community across this great country.  The gun community unification has also taught the general public how caustic and toxic the progressive movement really is. Gun information folks are enjoying not thousands of followers but hundreds of thousands of followers.  This is how the Gundie Awards came about. While I am just a little minnow in a large ocean, all Gundie nominees get the 2A message out coast to coast to millions. The 2A community is now a powerful force to be reckoned with.
Here is an idea for you gun owners to consider:  Many are financially strapped with Bidenomics ruining their wallets.  While many cannot afford to give $20 to the National Gun groups litigating the anti-gun agenda, consider a smaller donation culminated into an aggregate.  Each person donates $5 and pools the donations together and sends the SAF, NAGR, FPC, or GOA the money in a lump sum. 1000 people donating $5 is much better than 10,000 people donating nothing.
A pair of situations has caused me to rethink giving testimony at the statehouse in 2024.  I likely will now testify, however I will need 3-4 people to yield their testimony time to me, even if they don't plan on testifying.
Hope to see you all at the Greenberg's Train Show this weekend!
And a great Thanksgiving to all! – Jeff
___
Read more articles by Jeff Gross, here: https://rinewstoday.com/jeff-gross/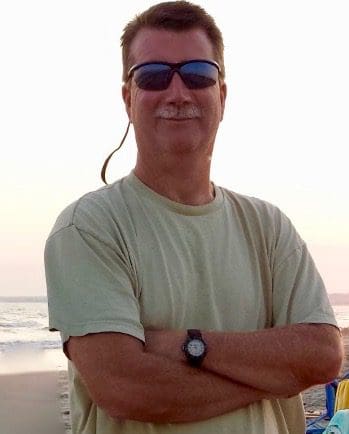 Jeffrey "Jeff" Gross spent 21 years as an Analytical Chemist at the USCG R&D Center in Groton, Connecticut, Woods Hole Laboratories, and Helix Technologies. Changing careers is a "great learning experience for everyone", Jeff says, and I'm an avid outdoorsman and conservationist, a student of the sciences, and the world. The US holds too many wonders not to take a chance and explore them".Jeff is the Model Train and Railroad entrepreneur. Proud Golden Retriever owner. Ultra strong Second Amendment Advocate and Constitutionalist. "Determined seeker of the truth". Jeff is a RIFGPA Legislative and Legal Officer, Freshwater Chairman, NRA Liaison.His subjects include Outdoors, Second Amendment, Model Railroading, and Whimsical.