Some social media users expressed outrage on Friday after a man claimed he had his conceal carry permit temporarily taken away following a video of him defending his family and shooting at two armed individuals who attempted to enter his home went viral.
On Friday, the National Rifle Association (NRA) posted a video to X, formerly Twitter, where Vince Ricci of California spoke about the incident that occurred on November 4, revealing that the state temporarily suspended his conceal carry permit.
"After successfully defending my home and my family and my 5-month-old child, California has now decided to suspend my Second Amendment," Ricci said in the video. "It was a quiet evening and I was coming home from the gym. Two armed men, masked, hopped over the wall, ran down on me with guns and the most terrifying part was, my wife and my 5-month-old baby were on the other side of that door. In an effort to protect my family, I drew my gun and returned gunfire. As a result of that night, the California government has temporarily suspended my ability to conceal carry."
Concealed carry laws, which require people who want to carry and conceal a handgun outside of their home, have long been a target of gun rights advocates who argue the laws impede on Second Amendment rights. Advocates were handed a win last year by the U.S. Supreme Court, which struck down a New York State law requiring individuals wanting a concealed carry permit to prove a need to defend themselves. The ruling can have far-reaching consequences across the country, narrowing state authorities' abilities to deny applicants a concealed carried permit.
While previously speaking with Fox News Digital, Ricci said officials with the Los Angeles County Sheriff's Office told him his conceal carry permit was being suspended because he was "yelling" at officers with the Los Angeles Police Department (LAPD) when they arrived at his home.
Ricci also told Fox News Digital that his home was previously broken into in June and believes that a group of criminals has been targeting others homes and vehicles in his neighborhood.
Newsweek reached out to the Los Angeles County Sheriff via its website for comment. Newsweek also reached out to the LAPD via email for comment.
Following Ricci's claims that his permit was suspended, X users expressed their outrage about the incident.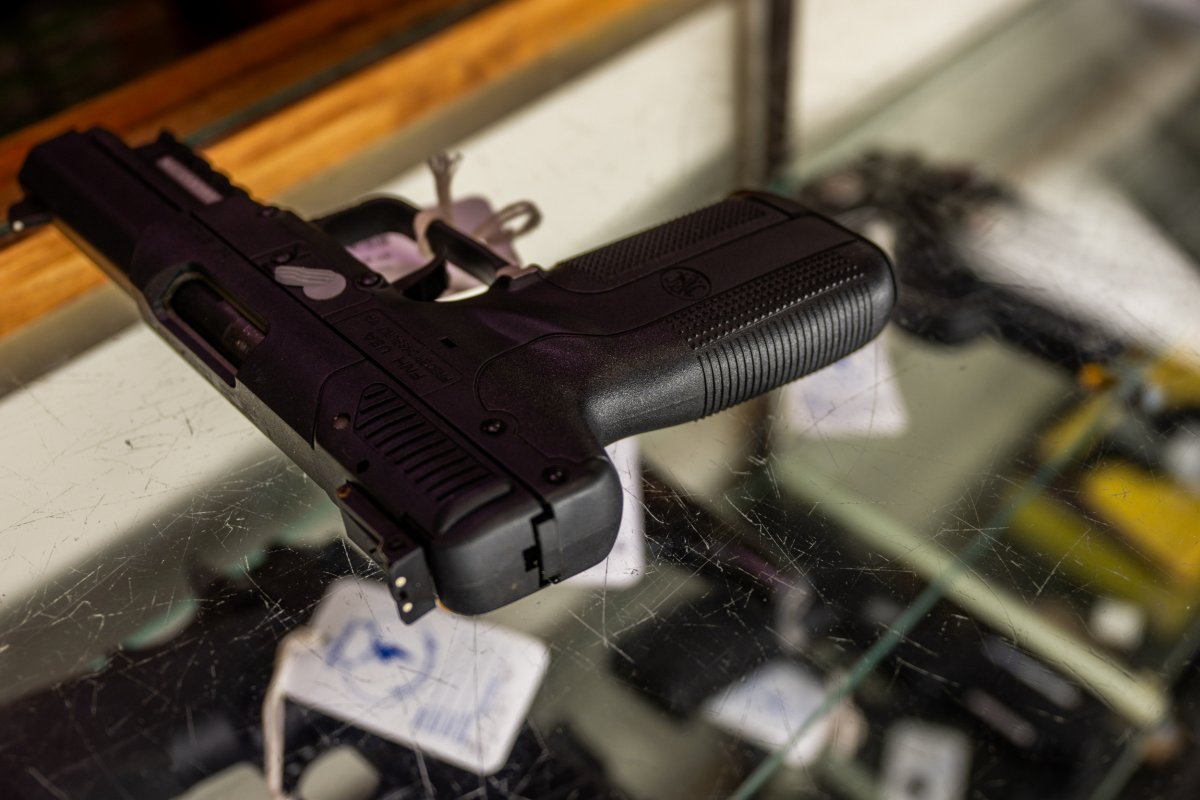 Collin Rugg, co-owner of Trending Politics, called it "absolute insanity," and wrote on X, "Ricci is convinced that the decision to take his permit away was because he used the gun to protect his family. The sheriff's department is refusing to release anymore information. Looks like he hurt LAPD's feelings. Unreal."
Similarly, user @Glendaragnarson wrote, "Vince Ricci has 2nd amendment rights revoked after successfully defending his family in his own driveway. California is the worst run state in this country and it's not even close. If this man shouldn't have a concealed carry permit, then who should??"
Conservative commentator Steven Crowder joked on X and commented, "To thank him for his valiant effort, @LAPDHQ presented him with the key to the city…Sike, they actually took away his gun permit because he yelled at the dumb a** officer."
Meanwhile, Representative Troy E. Nehls, a Texas Republican, suggested on X that Ricci should move to Texas "where we value the Second Amendment."
Uncommon Knowledge
Newsweek is committed to challenging conventional wisdom and finding connections in the search for common ground.
Newsweek is committed to challenging conventional wisdom and finding connections in the search for common ground.
");jQuery(this).remove()})
jQuery('.start-slider').owlCarousel({loop:!1,margin:10,nav:!0,items:1}).on('changed.owl.carousel',function(event){var currentItem=event.item.index;var totalItems=event.item.count;if(currentItem===0){jQuery('.owl-prev').addClass('disabled')}else{jQuery('.owl-prev').removeClass('disabled')}
if(currentItem===totalItems-1){jQuery('.owl-next').addClass('disabled')}else{jQuery('.owl-next').removeClass('disabled')}})}})})